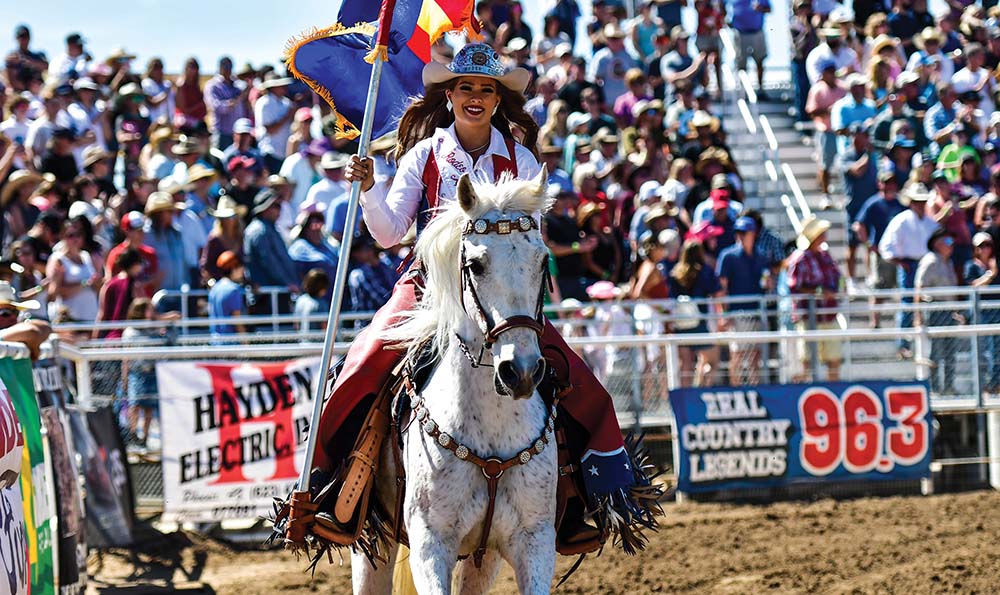 Cave Creek royalty
Cave Creek Rodeo Days title holder symbolizes the young women of Arizona who desire to promote the sport of rodeo and, in doing so, the western way of life. She is the ideal American young woman. She is a person who will represent rodeo as she travels throughout the Turquoise Circuit as well as other parts of the southwest as required or desired assisting the Cave Creek Rodeo Days organization and its Royalty Program.

The Royalty program participates in community service programs, 4H and local events within the Town of Cave Creek, the charities supported by Cave Creek Rodeo Days, supporting our western heritage and lifestyle.

Competitors for the Cave Creek Rodeo Days Queen will compete for a Educational Scholarship Award, Cave Creek Rodeo Days buckle and other prizes.

Competitors for the Cave Creek Rodeo Days Teen Queen will compete for a rodeo buckle, and other prizes.
The Cave Creek Rodeo Days Royalty reign is from the Coronation Ceremony to January 31st of the following year.
Requirements:
Queen, age 18-25 on March 1st of the competition year.
Teen Queen, age 13-17, on March 1st of the competition year.
Royalty Applications due two (2) weeks prior to competition.
Please contact 602-743-4348 for questions