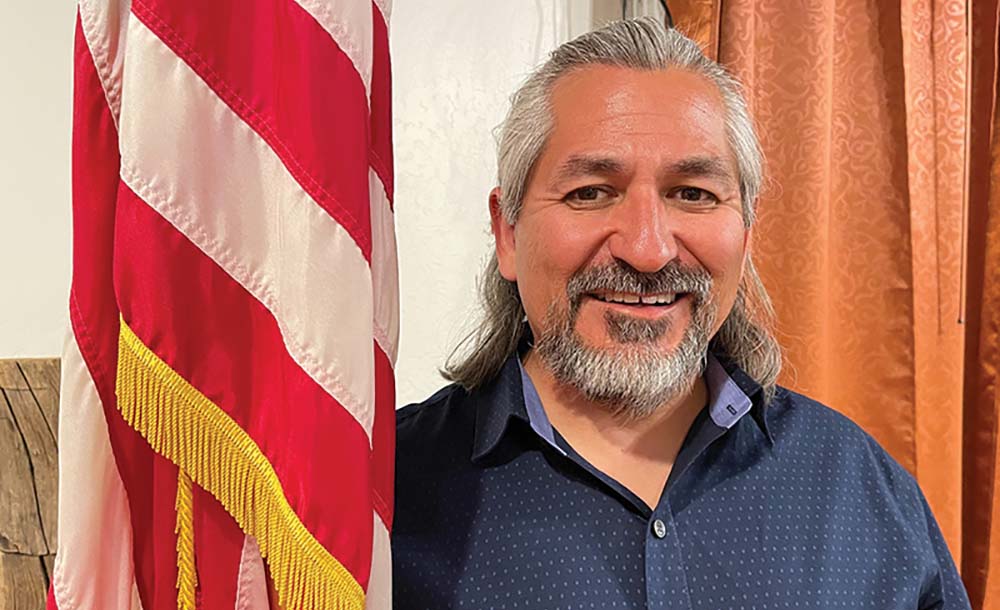 American Legion Post 34 has elected Brian Fernandez as commander.

Fernandez entered active military service with the U.S. Air Force and was assigned to Grand Forks AFB in N.D. After concluding his active duty in the military, he transferred to the Air National Guard and the Air Reserves. His military career consisted of many deployments to include Operation Support Hope and Operation Iraqi Freedom. He concluded his career as a military war planner and retired as a master sergeant.

During that time, he attempted to expand his education but due to consistent relocations, his studies were completed through the University of North Dakota, Columbia College of Colorado, University of Phoenix and finally graduating Cum Laude from Ottawa University.

While serving in the Air National Guard and Air Reserves, he also served his community as a police sergeant for the Phoenix Police Department. His early law enforcement career consisted of patrol operations. After being promoted to sergeant, he managed the Police Reserve Bureau, Volunteer Program and the Phoenix Police Explorers. His last assignment was conducting background investigations by supervising a squad of detectives in the Employment Services Bureau. His duties also included managing the bureau's pre-academy and employment testing.

During his employment with the police department, Fernandez expanded upon his studies by earning a Master's Degree in Professional Studies (MPS) in Homeland Security from the Pennsylvania State University in 2017.

Upon retiring from the police department, Fernandez founded a coffee company, Yellow Spruce Roasters. Though he was initially successful as a coffee roaster/wholesaler, he later expanded to a retail coffee shop, which was awarded Phoenix's Best Coffee House by a local publication in 2021. Driven to give to the community, Fernandez donates proceeds from their Desert Garda coffee to the Arizona Law Enforcement Emerald Society (ALEES), which assists fallen police officers and their families.

Fernandez joined the American Legion in 2015 and has served as its the judge advocate, Legion Rider's vice president and currently as post commander.