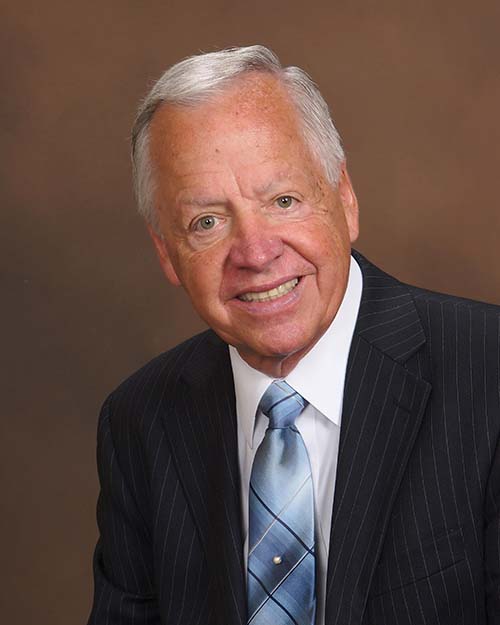 Lloyd W. Meyer II, 80, considered a legend in the musical instruments industry and well known throughout the Town of Carefree, passed away on March 11, 2022, at his home surrounded by his loving family. He was recently diagnosed with an aggressive terminal cancer.

His memorial service is scheduled for 1 p.m. on Saturday, April 30, at Desert Hills Presbyterian Church, 34605 North Tom Darlington Road in Scottsdale, Arizona. A livestream online broadcast of the service will also be available at https://deserthills.org/ for those unable to attend in person.

From humble beginnings in Hollywood, California, Lloyd completed Harvard University Business School's Advanced Management Program and reached the pinnacles of success in the music industry. He faithfully served his family, his community, his church, and his country as a veteran of the United States Army.

Perhaps best-known as the president of Steinway & Sons who led the dramatic revitalization of that company in the 1980s, Lloyd enjoyed tremendous success as a top executive at CBS, leading that company's music division, which became the largest manufacturer of musical instruments in the U.S. during his tenure. He also excelled as an entrepreneur, founding Lloyd Meyer & Company and its Renner USA division, which is responsible for product development, marketing, and distribution of piano action parts throughout North and South America.

Lloyd also held several leadership positions within his beloved community of Carefree, where he was elected to the Town Council and served as Vice Mayor, as well as President of two homeowners associations. Lloyd and his wife Donna, both talented musicians, have been a familiar presence at various Carefree festivals and community events, delighting audiences with their piano and organ performances. They also have shared their musical talents at the Desert Hills Presbyterian Church, where Lloyd served as an Elder and also directed a major Rodgers organ design and installation project in the months prior to his death.

Lloyd's favorite leadership position was within the family he created with his beautiful wife, Donna. The loving couple met in music college 62 years ago, and as former Carefree Mayor Ed Morgan remarked, have been making beautiful music together ever since. In addition to his wife, surviving family include son, Lloyd W. Meyer III, also known as Chip, and his wife, Janet; son, Michael, and his wife, Tracy; and brother, Don, and his wife, Wendy, along with several cousins, nieces, and nephews.

For those desiring to send memorial gifts, the family requests they be directed to Desert Hills Presbyterian Church, 34605 N Tom Darlington Rd, Scottsdale, AZ 85266, designated for the Lloyd Meyer Memorial Fund.