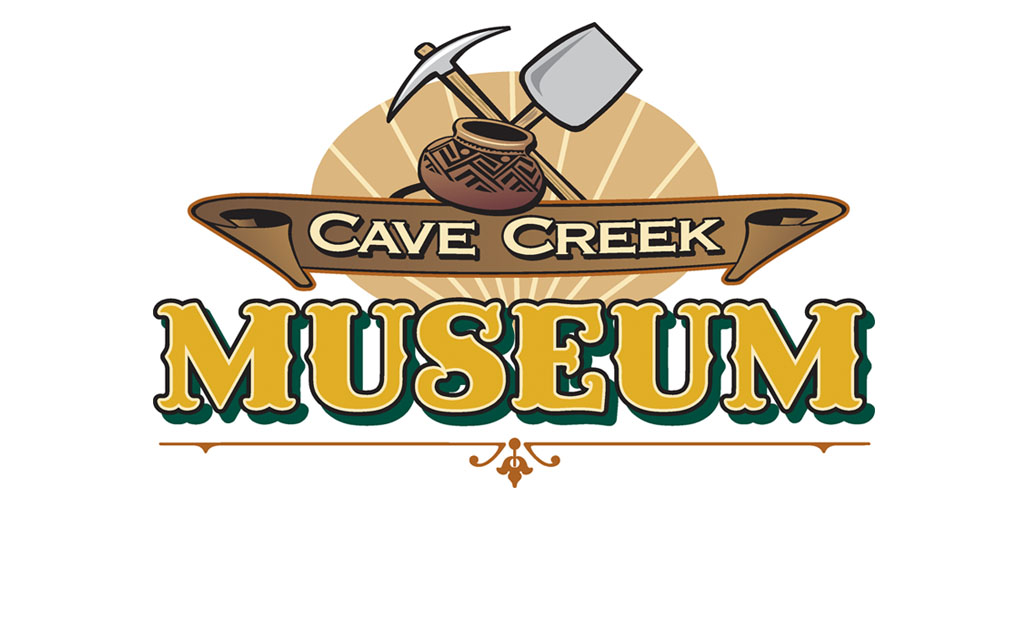 Cave Creek Museum will host a Miners' Dinner on March 22, from 4:30-8 PM.
The event, a major fund-raiser for the museum, honors the museum's past and exciting future plans. Along with dinner catered by Phoenix Palate, the museum will offer a silent auction, raffles and fun, local entertainment. Guests can enter for a chance to ride in a hot air balloon with Rainbow Ryders Hot Air Balloon Co. The cost is $75 per person and reservations must be made in advance by March 18, 2022. Raffle tickets, which are $25, also may be purchased online or at the event.


Guests arrive at 4:30 PM to check in and socialize, followed by demonstrations of the amazing Golden Reef Stamp Mill and blacksmithing at 5:15 PM. Dinner is served at 6 PM. The Cowgirls Historical Foundation Cowgirls will provide several cowgirls to mingle with guests and Mike Ewing and the Cowboy Balladeer also will entertain. 
Dinner and raffle tickets can be purchased online at cavecreekmuseum.org
Gold Mining Experience at the Cave Creek Museum opens March 12
On Saturday, March 12, Cave Creek Museum will open its new, exciting Arizona Gold Mining Experience to the public. This multi-pronged, interactive experience features the experience's historical significance, a mine shaft that "explodes" with sights and sounds, a tramway that transports ore, the incredible, historic 10-stamp mill and gold panning skills at the "Long Tom" sluice (a water channel that can be controlled by a gate or lock, or an open channel, and which processes material).

The crowd-pleasing, expansive outdoor experience begins in the museum's lobby with a lively retelling of the Cave Creek mining district's history. Guests then move outside for numerous demonstrations that showcase the hard rock ore extraction process for which Cave Creek is renowned.

The hard rock Arizona gold mine comes to life when lights flash and the earth shakes to replicate sequential dynamite explosions. Visitors will learn how the introduction of dynamite and compressed air rock drills increased a mine's output making it far more dangerous for Arizona miners at the time.

The experience continues as visitors revel at the operation of the amazing Golden Reef Stamp Mill and Tramway, Arizona's only fully operational ten-stamp ore crushing mill.

The 10, 1,000-lb. stamps slam down in synchronized motion to pound ore removed from the mine into fine gravel. The stamp mill was brought from its former location at the Golden Reef Mine on Continental Mountain to Cave Creek Museum, which has the only fully operational mining stamp mill in its original mining district in Arizona; it is located just five miles from its site on the mountain. The giant stamp mill also is connected to a working tramway and ore carts that carry the ore to be pulverized by the stamp mill.

Next, onto the new blacksmith shop for a demonstration of the many skills used when parts and tools had to be fabricated onsite. Guests also are encouraged to try their luck at the new gold panning station, where museum volunteers show visitors how to pan for ore and minerals just like the prospectors did.

The Arizona Gold Mining Experience opens at 10:30 AM with check-in before the experience begins at 11 AM. Guests must reserve their tickets in advance as the experience is a very popular attraction and capacity is limited to 90 persons. Admission is $7 for adults and seniors; children under 12 are free. Please note that culture passes do not apply to special events at the museum and the exhibit area is not ADA-compliant. The event is so popular, the museum will again open the experience to the public on Saturday, March 26!

Afterward, visitors enjoy a tour of the museum's inside exhibits, including the Feast of Rocks (a mineral display) on loan from the Arizona Mineral, Mining Museum and Natural Resources Education Museum. Other exhibits showcasing Arizona's mining history include historical and archaeology; articles from Cave Creek's mining and agricultural past; the historic first Cave Creek church; and the tuberculosis cabin, which is on the National Register of Historic Places as the only known existing tubercular cabin from that era.
Museum and Kiwanis Family Days present Recycle, Reuse, Reduce
Cave Creek Museum will present a Kiwanis sponsored Family Sunday program entitled Recycle, Reuse, Reduce on April 10, from 2-4 PM.

Embrace the world of Geoffrey Platts by learning how to reuse, reduce your carbon footprint. Platts was a conservationist, naturalist and desert crusader. He lived a simple life and believed it was important for people to reduce, recycle and reuse materials to help cut down on the amount of waste we throw away, and to reduce the carbon footprint on Earth. This hands-on activity will feature interesting craft exercises that will help people recycle everyday "throwaway" items.