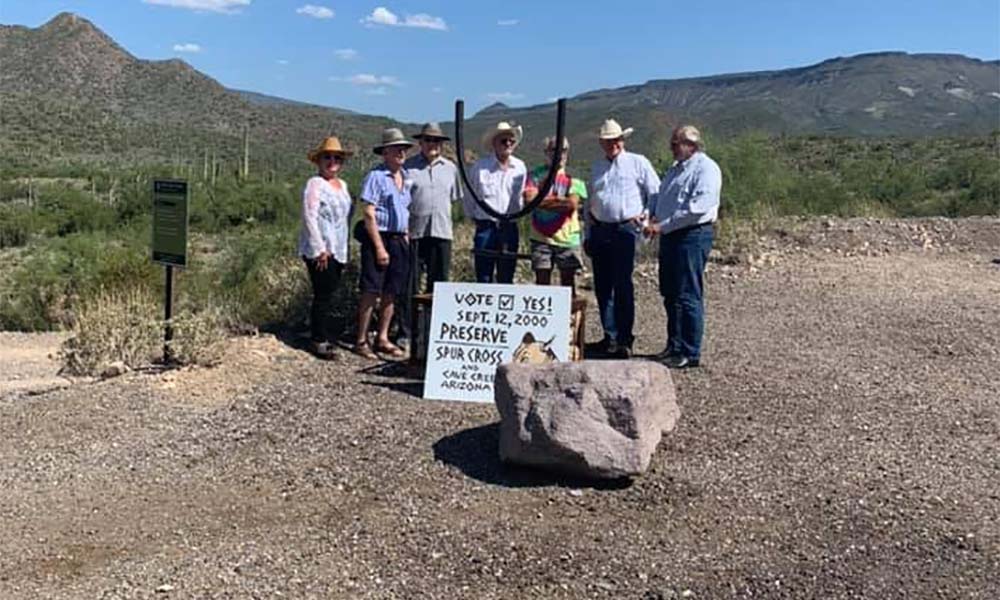 September 13, 2021 — a special ceremony at Spur Cross Ranch Conservation Area was held commemorating its acquisition and preservation a little more than 20 years ago. A Spur Cross Memorial and time capsule were created by Town Council member Paul Diefenderfer and residents George Ross and Sue Mueller.
The Memorial represents the three entities that purchased and preserved the 2154-acre property from development: the State of Arizona, Maricopa County, and the Town of Cave Creek.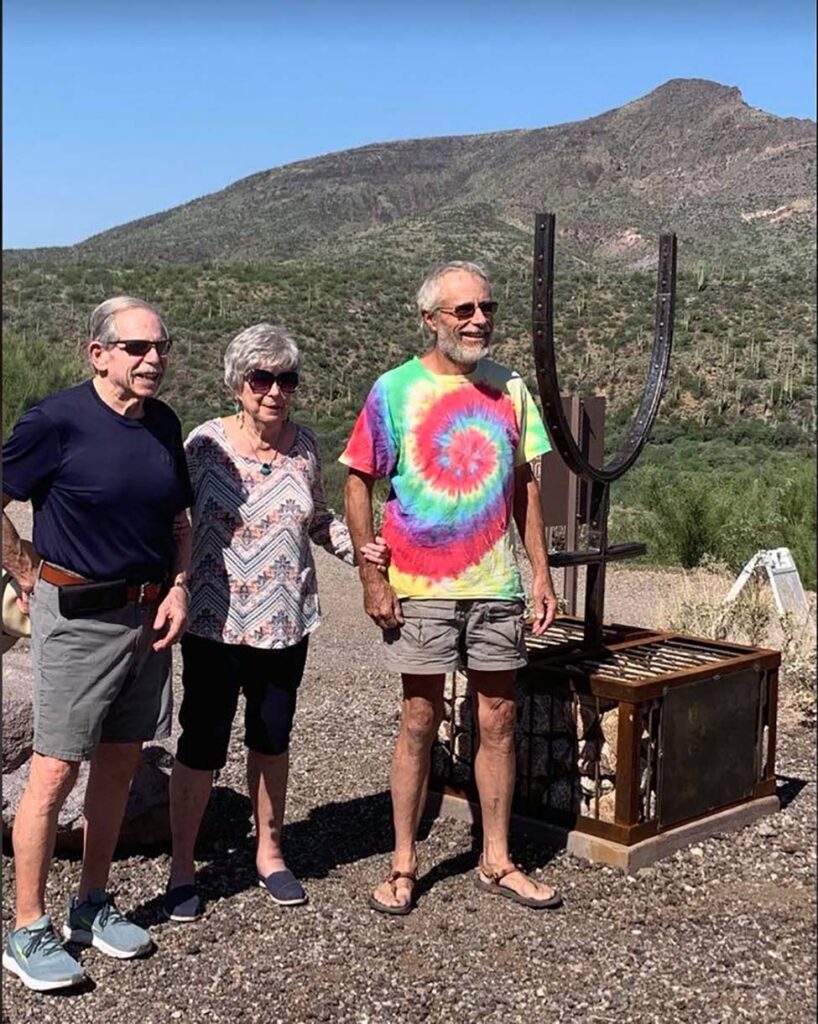 More than 25,000 hikers, bikers and nature lovers visit Spur Cross every year.
"Special thanks to George, Sue and Paul for their dedication to Spur Cross Ranch and Cave Creek."
— Kathryn Bikos Royer