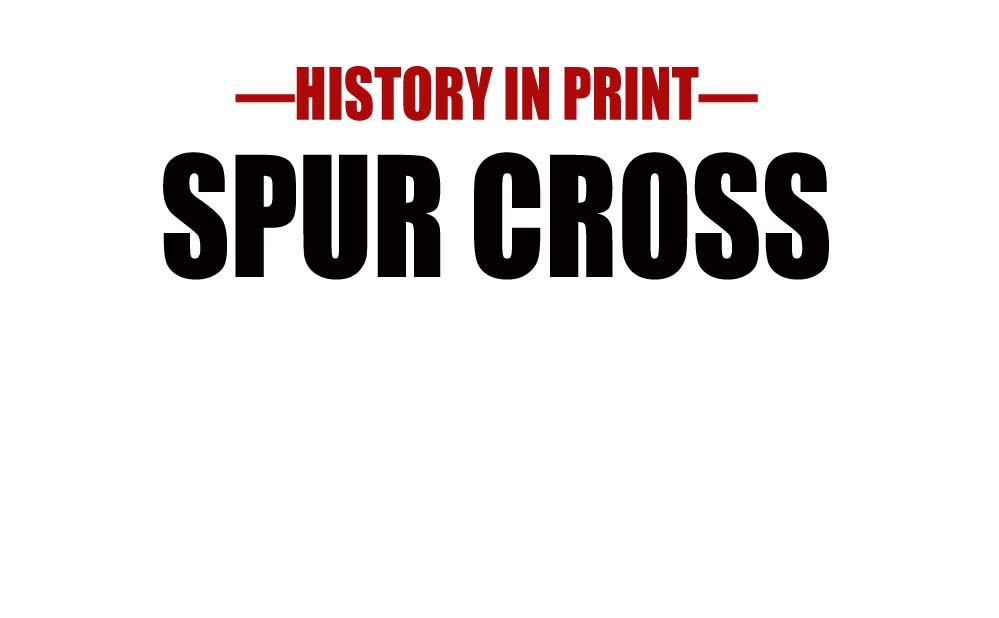 Mid-Point recap of the many milestones by the Friends of Spur Cross Coalition (FSCC) , the Town of Cave Creek, US Sen. John McCain, Gov. Jane D. Hull.
Barely 30 days after FSCC was launched by Gary Schmitt and Barry DeSimone, Gary Schmitt had already done a presentation at the US Army Corps of Engineers in Phoenix. Schmitt immediately had scheduled an appointment with Cindy Lester, Section Chief of the Regulatory Division which oversees construction projects and developments near waterways. Schmitt took the development plans immediately to the US Army Corps because he knew the Corps would define "Cave Creek" as a jurisdictional "Tributary of the US." The Maricopa County Planning Department was overseeing the plan amendment application by John Lang at Pinnacle Group. In the letter from the US Army Corps to Mr. Lindner dated August 6, 1996, Miss Lester indicated that a "Nationwide Permit" was not available to Lang/Lindner. Rather they would be required to comply with an "individual 404" permit which is every developer's bunker buster nightmare! The US Army Corps took jurisdiction over the entire property requiring a much more stringent permit, due to the extensive
Native American Artifacts and Sites and Lang's heavy excavation plans for in and around the Creek.
At that point, The Corps was indicating that virtually all of the Native American surface pueblos, penthouses, burials, and agricultural terraces along with petroglyphs would need to be mitigated. It was estimated it could well entail a $75 — $90 million regulatory burden. Further, any building of roads or grading of any kind would require direct oversight by the Army Corps.

The next huge milestone, was discovery by Gail Clement and Schmitt that Pinnacle Group did not have, and may have misrepresented that they had an adequate 100 year assured water supply — a State requirement of developments of this size.

Schmitt then organized "a Celebrity Jeep Tour" of Spur Cross Ranch with over 20 Tour Jeeps and 80 guests including US Sen. John McCain, World Renowned Archaeologist from University of Arizona and ASU, State Sen. Tom Smith, CC Council member David Phelps, Don Sorchych, reporters from AZ Republic, Bob Ohmart, Chairman of the Hopi Tribe, Ferrell Secakuku and other Tribal Representatives.
The tour was intended to give all of these experts and officials a first-hand view of the magnificent Archaeology of Spur Cross Ranch and to cement Sen. McCain's and Tribal Leaders' commitment to preserve the property. It was a game changer when McCain weighed in with his support for Preserving Spur Cross Ranch. He called each County Supervisor urging them to slow down their zoning process in order for the Town of Cave Creek to evaluate the huge subdivision impact on our small community.

Next, a very arduous attempt was made to do a land trade, the Spur Cross acreage near Tonto Hills at Cave Creek Rd. for the existing SCR property being absorbed into the Tonto National Forest, to afford Federal protections. After several months of tremendous attempts by Sen. McCain, Chief of Staff Deb Gullett, Schmitt and the Town of Cave Creek, the efforts were given up.
On June 18, 1997, the Town of Cave Creek successfully annexed the properties north of Morning Star Road. The Annexation Agreements would be a warning sign to limit any large-scale developments encroaching upon the borders of SCR. This was done in record time, an amazing effort by Tom Augherton, Tom Irvin, Grace Meeth, David Phelps, Patty Wyndes and others. This was important in order to have the town control the buffer perimeter of Spur Cross Ranch. The other perameters to the north of Spur Cross are already Tonto Nat'l. Forest so the idea was to zero in on private property surrounding the southern edge. Wonderful Success!
It is huge that these Annexation Agreements Expire next year! Which presumably means roads can be hard surface paved and multi-unit developments can be built?

Through all these major milestones, countless meetings were held with FSCC, Tribal Presidents and Chairpersons, Maricopa County – which was doing everything in its power to fast track approval of John Lang's Zoning Change Amendment, going around the concerns of CC residents. Schmitt also met with Senator McCain's office and volleyed calls back and forth with his Senior Staff. Contacts were made and nurtured with Gov. Hull's office, Congressman Hayworth, State Senator Caroline Allen and Congressman Randall Gnant as well as other conservative groups.

During all this, Melissa Paxton was busy designing and making the now famous Save Spur Cross T-Shirt and moved quickly to create and organize hugely attended and financially successful Art Auctions including one held at the Carefree Inn. The funds were used to pay FSCC's attorneys, Sacks Tierney, who did critical legal research and issued many critical challenge letters.
Thanks to the hundreds for being such a key part of making SCR a Preserve instead of 650 homes, golf course, Walgreens— Thank you for forever Preserving the Native Archaeology and delicate riparian areas.

Bless you all and stay tuned to the next segment of Sonoran News' 25th Anniversary coverage, celebrating what we believe is the single largest event in Cave Creek History.
Gary R. Schmitt
Founder, Friends of Spur Cross Coalition
(Editor Note: Special thanks to Gary for this summary of the efforts to save Spur Cross Ranch and for referring to himself in third person so the article makes sense.)