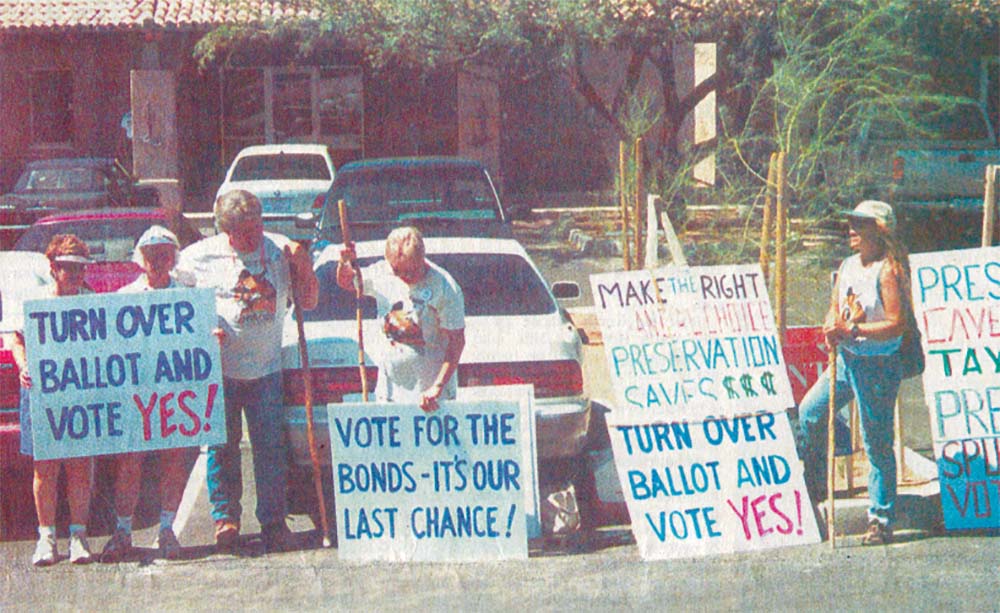 Retrospective: Saving Spur Cross
 
A quarter of a century ago, something wonderful happened in Cave Creek. The residents came together to fight a proposed development at Spur Cross. The unified effort consumed more than three years and involved the tireless work of many people. 
 
On September 9, 2000 Cave Creek residents overwhelmingly voted to tax themselves to buy the land. The front page article announcing the vote is reprinted today. The enormity of that vote cannot be overstated.
Without the incredible effort of the residents of Cave Creek that began a quarter of a century ago, our town would not be what it is today. 
2021 is the 20 year anniversary of the purchase of the Spur Cross Ranch Conservation Area (SCRCA) which is jointly owned by The State of Arizona, Maricopa County and the Town of Cave Creek. The purchase agreement was signed in January of 2001.
In upcoming issues, we will revisit the most important crusade in the history of the town and all the people who made it happen — Friends of Spur Cross, Preserve Spur Cross PAC, the Cave Creek Town Council and Mayors, and Governor Jane Hull to name a few. Sonoran News archives hold the entire tale so we're going to take you back. Stay tuned!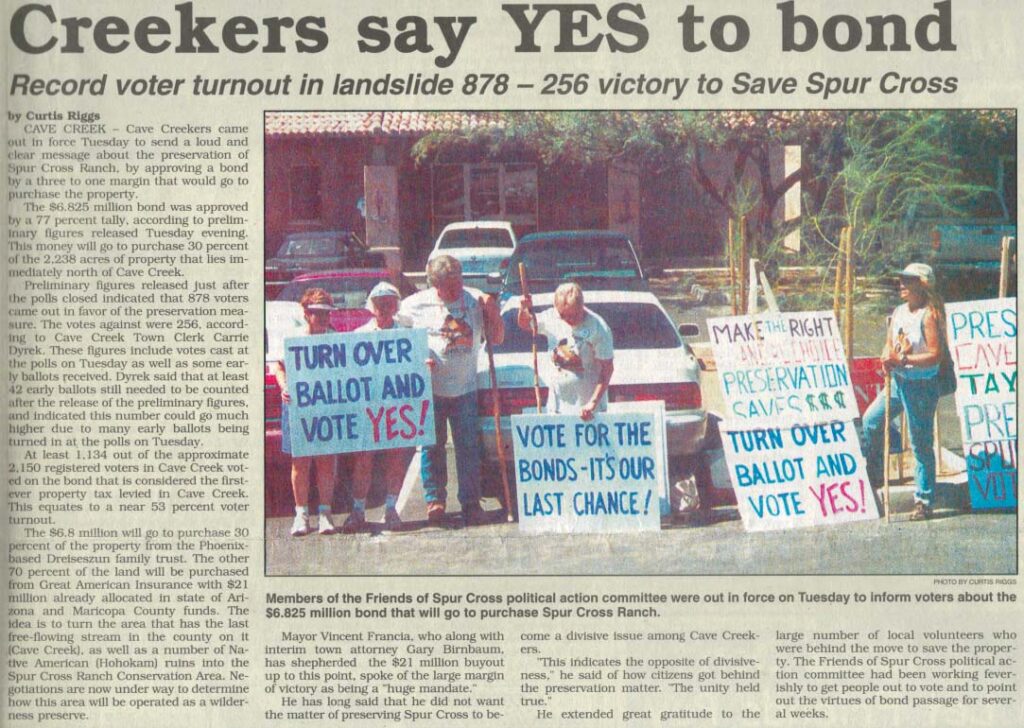 (Publisher's note: If you haven't been to Spur Cross Ranch Conservation Area, whether or not you like to hike or ride a bike or a horse, it is worth the drive just for the view or a walk down to The Jewel of the Creek, a lovely, free flowing oasis.)