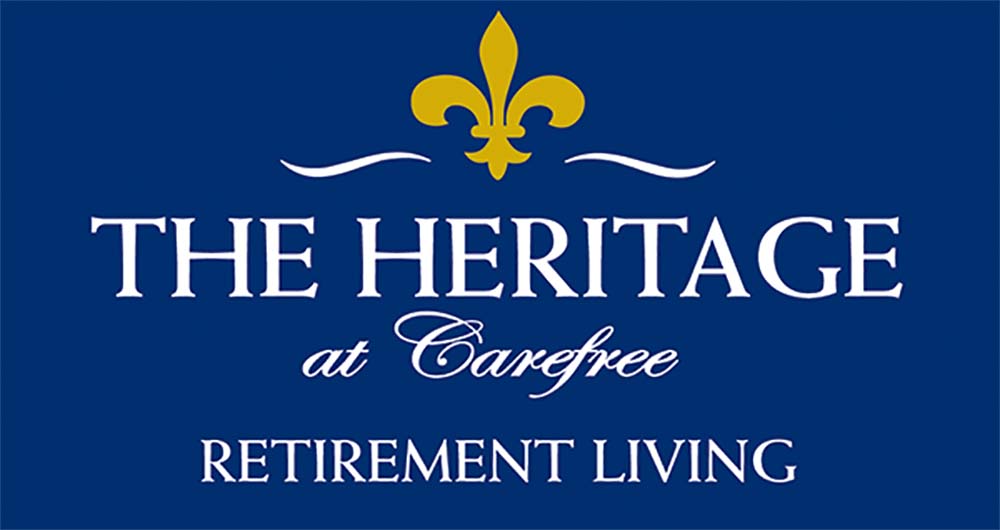 Marielle D. Marne
CAREFREE – Heritage at Carefree owners, Donna Holbura and her family, ensure every need is met in their retirement living home, including getting COVID-19 vaccines for residents and staff. CVS pharmacy professionals were on the frontline making it convenient and secure for those in nursing homes to be protected in this pandemic. "They were really great," all involved agreed. "No one had any side effects. After each shot, residents were watched for 15 minutes for any reactions. We kept an eye on everyone the next day as well. Everyone got cards showing they had their vaccines. It really worked out well."
While it isn't back to life as usual since the series of Moderna shots, rest assured, protocols remain in place. Masks still adorn the faces of staff, visitation takes place outside, all packages are left at the front door and social distancing is the order of the day along with lots of handwashing, BUT residents continue to lead enriched lives through indoor activities. "We do trivia, exercise class, BINGO, blackjack, ice cream socials, go for rides!" Recent and rare snow in late January called for a road trip to Tonto Hills to see the iconic Kachina statue.

The Holbura family admits they couldn't provide the level of commitment to every resident were it not for the Heritage's incredible and dedicated team. "We have caregivers here who haven't gone home since the pandemic was announced so they won't bring anything in to our residents. At Christmas, I saw one of our staff meet family in the parking lot to exchange gifts with their family! They deserve to be acknowledged for their sacrifice, and not just at the Heritage but all over. They take pride in what they do, and they don't do it out of obligation but because they enjoy it.

"All healthcare workers and caregivers deserve so much credit during this time. They work so hard; they don't complain. We truly respect what they do, and we're fortunate that we don't have any turnover," added a Heritage spokesperson.
If you're seeking retirement living with multi-levels of care – independent, assistance required and memory/Alzheimer and nursing services needed – put Heritage at Carefree at the top of the list. Learn more at heritagecarefree.com or call 480-488-1622. Heritage at Carefree Retirement Living is located at 36590 N Pima Rd. #3481.