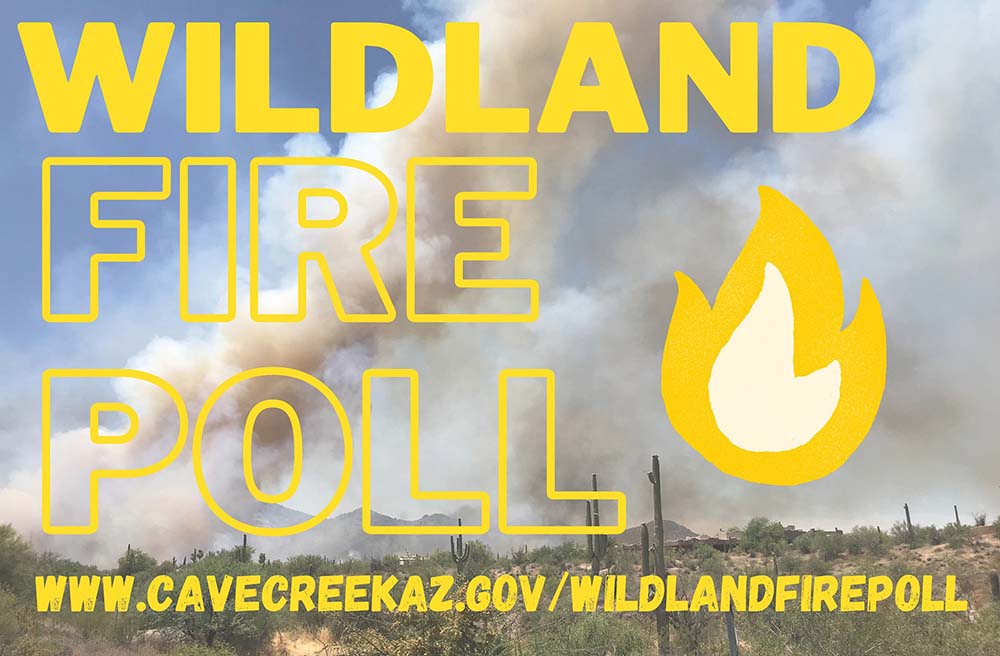 The Town of Cave Creek is conducting a Wildland Fire Awareness Poll to kick-off Fire Safety Awareness and Prevention efforts this year, and encourages all residents to partake.

"Please spare 3 – 6 minutes to answer these few questions -and- actively encourage friends and family to participate, too."
Are you aware Cave Creek experienced at least two major fires last year? The Town of Cave Creek witnessed a heated fire-season in 2020, consuming 16+ structures (including homes). With invasive species on the rise and extended drought, ongoing, it will take community engagement to protect our homes and local wildlife. Know What to Do. Be Prepared. Help your Neighbors.

Wildlife Fire Poll:
www.CaveCreekAZ.gov/WildlandFirePoll
Information on Fire Safety and how to create Defensible Space around your home:
www.CaveCreekAZ.gov/FireSafety