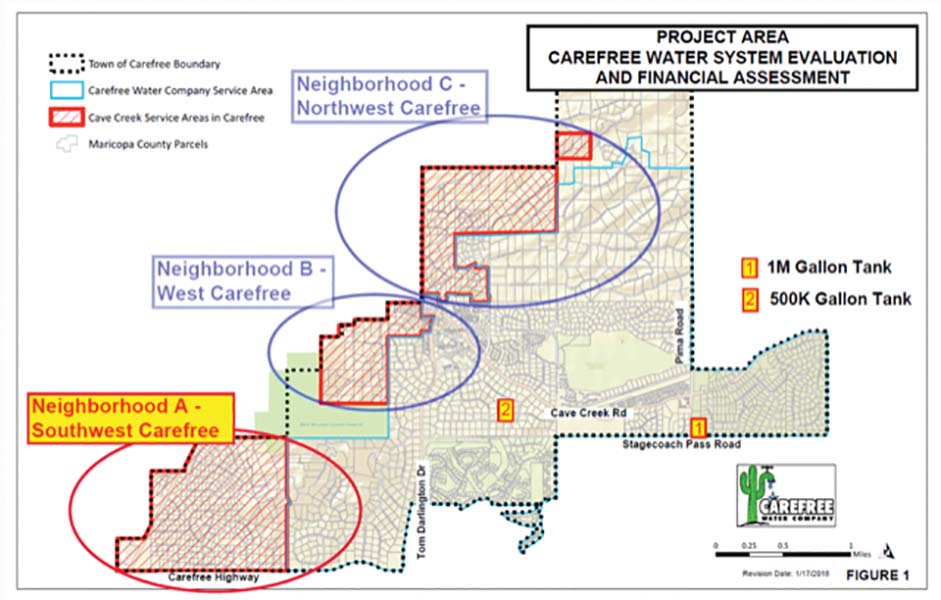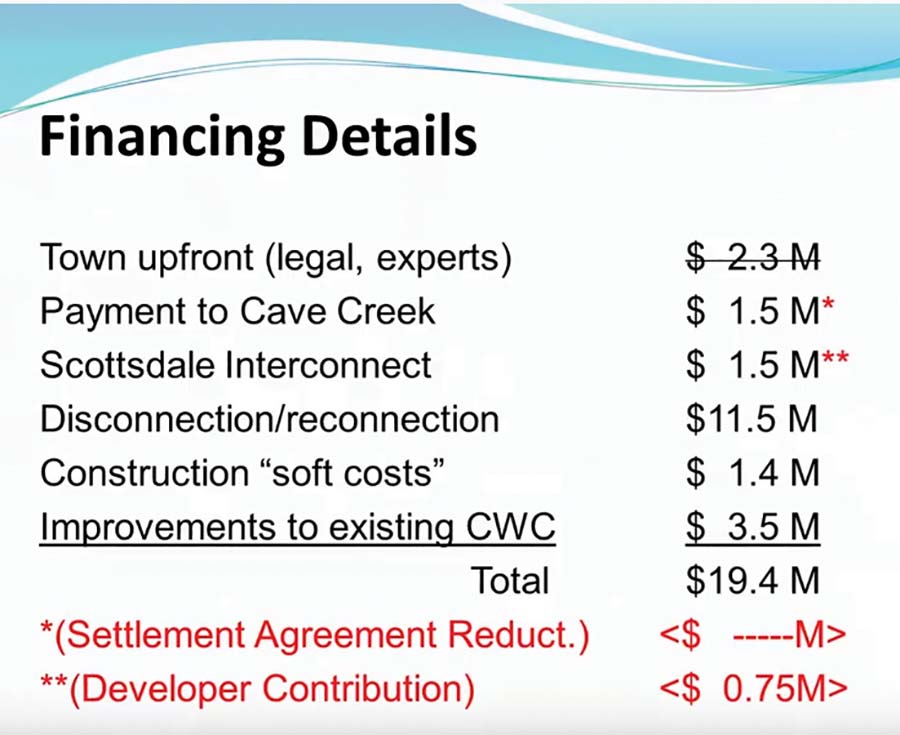 (Editor's note: Due to the legal nature of ongoing procedures, both Cave Creek and Carefree officials declined issuing a formal statement at press time.)
The numbers speak for themselves — as presented at the Feb. 9 meeting of the Carefree Water Board. While negotiations/settlement numbers become available over the water service conflict between Cave Creek and Carefree, the affected residents wait for concrete answers on timing, financial issues, quality of service, etc.

The recent meeting in Carefree shed some light on projected and actual costs along with a method of financing. Mayor Les Peterson confirmed that the most cost-effective means of financing would be a 30-year bond at a very low interest rate (near 3%). Peterson also maintained that this scenario would not involve any rate increases other than normal annual inflation.
Most residents and interested parties are fully aware of the history of the service IGA between the two towns that brought this issue to a head and the lengthy arbitration that brought us to this point in time.

Peterson expressed his desire to have the settlement finalized in the next week or so and also expressed his desire to work peacefully with the town of Cave Creek on any and all issues/projects to their mutual benefit and to their constituents.