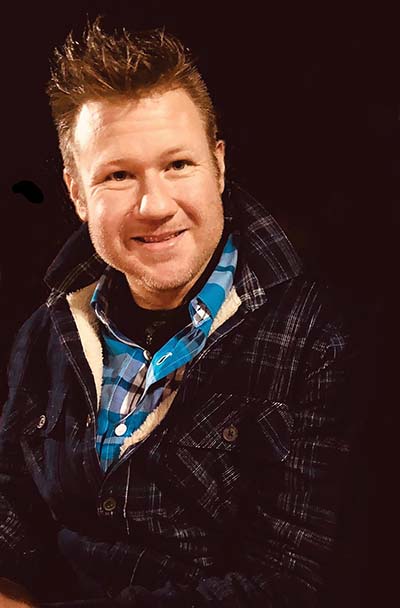 After a years-long battle with a variety of interconnected medical conditions, Bradley James Tobias passed away peacefully at his parents' home on February 2nd, 2021, surrounded by family. He was 36.

A fourth generation Phoenician, Brad was raised in North Phoenix and Cave Creek. He attended Brophy College Preparatory and, later, Arizona State University, where he graduated with a degree in Business and Management.

An avid environmentalist, Brad began a course of independent study of sustainable energy and the still-embryonic market for solar paneling in residential neighborhoods. He began his career in solar sales with Green Fuel Technology, before being hired by Solar City. Savvily encouraging early adoption of renewable energy technology, Brad rose to become one of the company's top 5 Residential Sales Representatives nationwide. Concentrating his work in his adopted home of Anthem, AZ, he left a permanent mark on the community, where Brad's solar panels can still be seen decorating roofs and generating power throughout nearly every neighborhood in the community.

A lifelong animal lover, Brad adopted his first rescued greyhound, Corrine, in 2010. A second rescue greyhound, Zoey, joined the pack in 2015.

Gregarious and filled with an indefatigable zest for life's pleasures, the course of Brad's life changed permanently after he suffered a viral heart attack in late 2011. Given a grim and likely terminal diagnosis, Brad fought his way through the illness, was discharged, and returned home to recuperate. However, the heart attack took a permanent toll, and the physical limitations of his ongoing and multiplying health conditions forced him to resign from Solar City in 2013.

Never one for keeping still, Brad started a specialty latex auto paint company, Liquid Wraps, in 2013. Due to worsening health conditions, he was forced to close that business 3 years later, moving back in with his parents in 2016.

In his last 5 years, Brad fed his voracious appetite for knowledge by becoming an endless tinkerer and amateur enthusiast for emergent technologies, guns, investing, politics, gardening, and more. Unbeknownst to his family, he became a fixture of the Anthem Stuff online community, sharing jokes, knowledge, edgy humor, and camaraderie with anyone open to conversation. While his mobility was significantly curtailed by his illness, he used online communities to stay active and engaged in the world around him, and formed strong friendships with others battling physical and mental illnesses, and any night owls looking for a connection.
Sharp, funny, and generous of spirit, Brad's passion could drive you crazy or make you alive to a world of possibility, sometimes all at once.

He was preceded in death by his grandfather Ned Mullan, and is survived by his parents, Louise and Andy Tobias; his brother and sister-in law, Ryan Tobias and Jenni Johns; and niece, Eleanor.

A Celebration of Life will be held at Anthem Community Park on his birthday, February 26th, at 6pm.