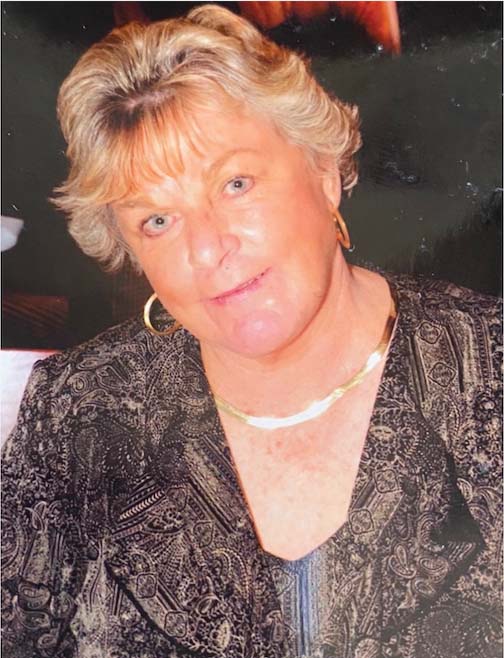 Sondra McDonald Engstrom ('Sandy') passed away peacefully at her home in Scottsdale, AZ on January 11, 2021 surrounded by her loving family. She was 81 years old. Born March 10, 1939 in Cohoes, NY to Dr. William B. McDonald and Kathryn (Kay) Dwyer McDonald, she was the first of three children, and is survived by her sister, Karen Walton (Watertown, NY) and brother, Dr. William B. McDonald (Troy, NY). Sondra attended St. Agnes School in Cohoes, and graduated from Cohoes High School in 1956. She lived most of her life in Troy, NY with her husband and the love of her life, Carl W. Engstrom (deceased July 2003). Carl and Sandy were married for 45 years, and leave behind their children, Carl Engstrom (Erin) of Scottsdale, AZ and Kathryn Howard (Jack) of Santa Rosa, CA. She also leaves behind her three granddaughters, Hanna Howard and Maggie Howard of New York City and Elly Anne Howard of Los Angeles, CA.

Sandy and Carl resided in Desert Mountain, AZ following Carl's retirement. They enjoyed the desert, playing golf, and hosting friends and family together. They were both long-time members and parishioners of the Rensselaer Newman Foundation Chapel & Cultural Center in Troy, NY. Additionally, Sandy volunteered in Albany, NY with both the Junior League and Ronald McDonald House, serving children with illness in need. Sondra was member of Troy Country Club, and won the Woman's Golf Championship in both 1991 and 1997. She continued playing golf after moving to Desert Mountain, AZ, and was also an avid Bridge player in both locations.
Whether it was entertaining and cooking for family and friends or starting a pickup game of 'hide the duck' for the kids at Forest Lake Park in Grafton, NY, Sandy had a gift of bringing people together and facilitating fun. She will be remembered for her witty intellect, candid charm, dry humor, and steadfast love of dogs.

Interment will be at Oakwood Cemetery in Troy, NY. A Celebration of Life will be scheduled and announced in the late spring or early summer when gathering are permitted and we can truly celebrate Sandy's legacy.
Donations can be made in honor of Sondra Engstrom to:
Christ Sun of Justice Rensselaer Newman Foundation
2125 Burdett Ave., Troy, NY 12180
Phone: 518.274.7793
https://chapelandculturalcenter.net/give-back/