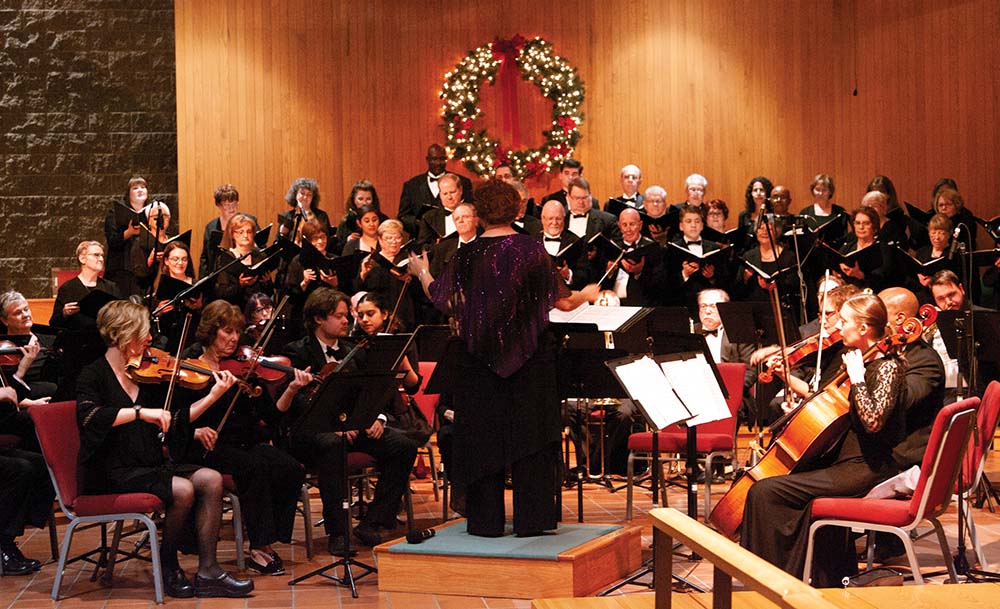 Not a Zoom production!
Not a rebroadcast of a previous concert!
ProMusica Arizona is proud to present "A Christmas Kaleidoscope," a FREE live-streamed concert on Sunday, December 19 at 4:15 pm MST. The concert will feature 30 of ProMusica Arizona's male and female vocalists and 12 instrumentalists including strings, flute, and a classical guitarist in small ensembles. They will perform beautiful new renditions of Christmas favorites as well as Spanish carols, selections from the Nutcracker Suite, and Mannheim Steamroller Christmas carol arrangements for string quartet.
ProMusica Arizona is bringing in Arizona Stage Sound & Lights to professionally record this live concert. After the December 19 presentation, the concert will be accessible online for an additional week for anyone who is unable to view it on December 19 or who wants to watch it again!

Those who want to access the concert should visit www.pmaz.org to register for the event and provide their e-mail address so the link to access the performance can be sent to them. For more information, please visit www.pmaz.org or call 623-326-5172.
About ProMusica Arizona Chorale and Orchestra — Since its founding nearly 18 years ago, ProMusica Arizona has become a leader in bringing live music to audiences primarily in the North Phoenix area. With almost 100 multigenerational singers and instrumentalists, the group has performed more than 250 times for over 125,000 people. ProMusica Arizona is a 501(c) (3) non-profit organization and is supported by the Arizona Commission on the Arts, which receives support from the State of Arizona and the National Endowment for the Arts.