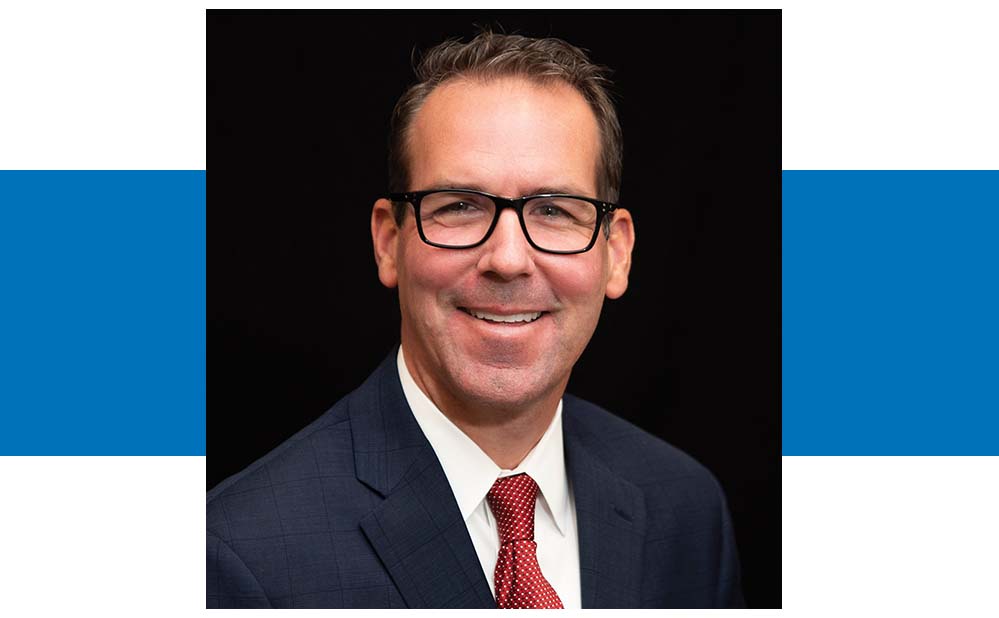 The Cave Creek Unified School District Governing Board has selected Dr. Cort Monroe, the assistant superintendent of Student Support Services for the Queen Creek Unified School District, to serve as superintendent beginning January 1, 2021 and voted to approve Dr. Monroe's contract at its November 16, 2020 board meeting.  The search was conducted by the Arizona School Boards Association.
The Governing Board is excited and honored to welcome Dr. Monroe as the next superintendent of Cave Creek USD.
"We are thrilled to have Dr. Cort Monroe joining the collaborative culture that is a hallmark of our school district," said Kathryn Hill, Cave Creek USD Governing Board President.

Dr. Cort Monroe was recently the Assistant Superintendent of Student Support Services for the Queen Creek Unified School District, a position he held since 2017. Prior to this appointment, he served Queen Creek Unified as the Assistant Superintendent for Student Learning for two years.  The Queen Creek Unified School District is one of the fastest growing school districts in the State of Arizona and is known for excellence in academic achievement, athletics, and fine arts.  During his time in QCUSD, schools have received various accolades that include the National Blue Ribbon Award, the A+ School of Excellence Award from the Arizona Education Foundation, and multiple schools with A-letter grades from the Arizona Department of Education.

Dr. Cort Monroe has more than twenty years in K-12 education serving in a wide variety of roles. During his tenure, he has held a variety of school based and administrative roles including; Director of Student Services in the Higley Unified  School District in Gilbert, Principal of Cortina Elementary School, Principal in the Mesa Public Schools at Pedro Guerrero Elementary School and an Assistant Principal at Manuel Pena Elementary School, teacher at Islands Elementary  School and a high school coach at Mesquite High School, a teacher at Taylor Elementary School in the Nebo School District. Dr. Cort Monroe has also taught undergraduate classes for the University of Phoenix, Chandler, and Gilbert Community College.

He currently serves as a Graduate School Adjunct Professor for Northern Arizona University. Dr. Cort Monroe earned his Doctorate Degree from Northern Arizona University in the area of Educational Leadership in 2014. Dr. Cort Monroe has lived in Arizona since 1999 with his wife and four daughters. He is fluent in Spanish and spent two years of volunteer service in Argentina. He enjoys being active, sports, and spending time with his family.

"I am excited for the opportunity to work with our great team of educators and professionals who serve our students in the Cave Creek USD. As superintendent, I express my commitment to begin the work by engaging and listening to stakeholders so that we can continue the many great things already going on and collaborate on how we can continue to improve.  I look forward to visiting schools to connect with our administrators, teachers, staff, and students, meeting with our parents and community groups. Together, we will continue "to inspire excellence" within Cave Creek and build upon its success," said Dr. Cort Monroe.

The Cave Creek USD is a Pre-K-12 school district spanning 175 district square miles encompassing Cave Creek, Carefree, Maricopa County, North Phoenix and Scottsdale, offers well-rounded, rigorous academic programs at all of our five elementary schools, middle school and high school – each one with its own signature curriculum and point of pride.

"Our focus in the coming months will be to ensure a smooth transition of leadership and we honor the extraordinary work that Dr. Debbi Burdick has done and welcome Dr. Cort Monroe to the Cave Creek USD.

As a board, we have been dedicated to building and maintaining a school district that honors students, staff, and stakeholders, and we reaffirm that commitment.

Please welcome Dr. Cort Monroe to the Cave Creek USD family and community."