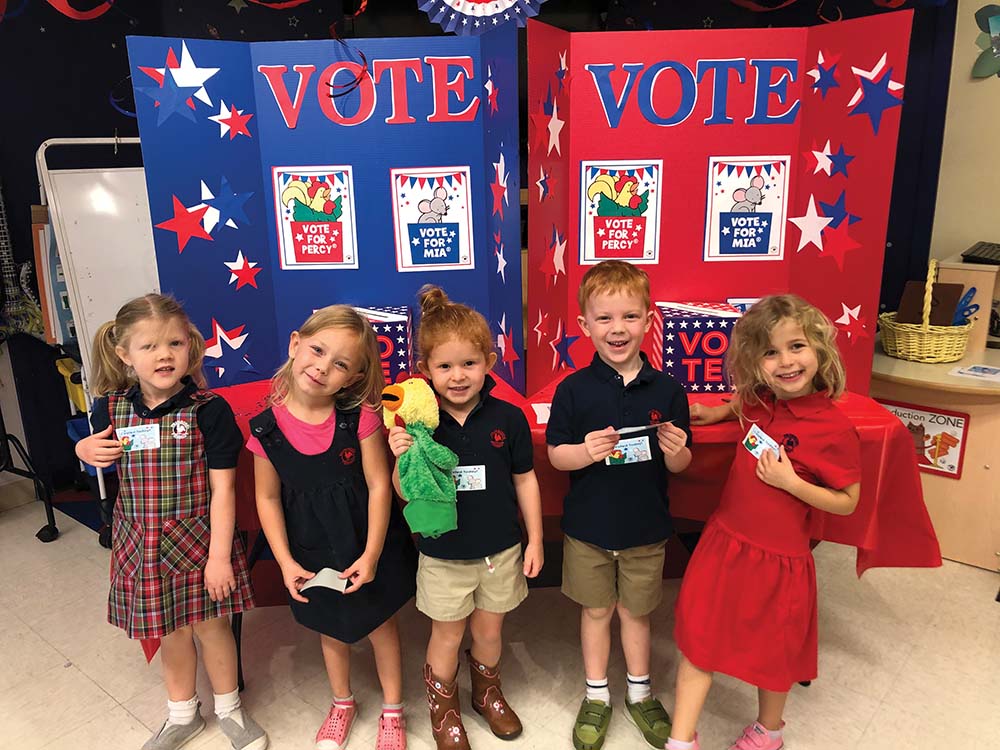 Cave Creek – The 2020 campaign season is over for Pre-Kindergarten and Kindergarten students at the Primrose School at Tatum! Students, teachers and staff pulled out all the stops as two well-known Primrose candidates vied for the title of the presidential Primrose Friend mascot.

At Primrose, Election Day isn't about who wins or loses.

It's organized to help our students understand the importance of civic involvement and citizenship at an early age.
Children begin to learn these responsibilities through activities and projects that help them become aware of their community of friends in their classroom and their neighborhood.

On Election Day, each Pre-K and Kindergarten student gets an opportunity to cast his/her vote for their favorite Primrose Friend mascot as well as a favorite snack to be shared following the vote.

"We want children to enjoy giving back to their local community. Voting is a great way for each of them to get involved and feel connected. Plus, by letting them vote for their afternoon snack, it shows them how voting can impact real life," said Heather Legeza, Franchise Owner of Primrose School at Tatum. We hope that today's event will become topics for our students and their families at the dinner table leading up to the presidential election."

Students voted for Percy the Rooster or Mia the Mouse as their Primrose Friend mascot, during which students showed voter I.D. cards, cast their ballots and received "I Voted!" stickers.