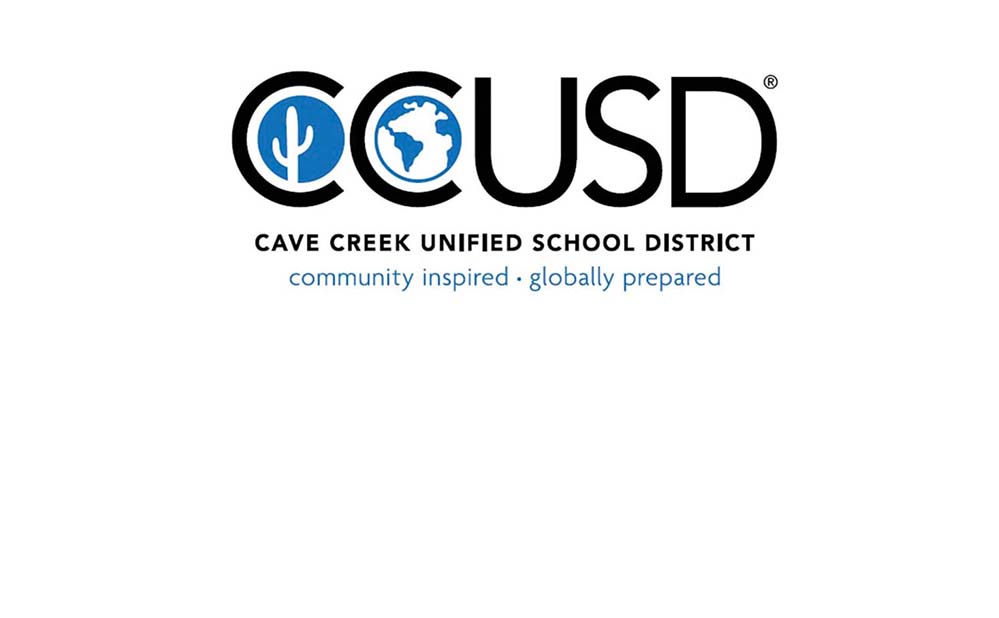 By Maja Peirce
The start of the 2020 school year has been a rocky one due to COVID-19 affecting start times and sparking controversy in communities across the nation as to whether students should be returning back to school in-person.

Cave Creek's own Cactus Shadows High School (CSHS) opened its classrooms to students Wednesday September 9 after five weeks of virtual learning that began Wednesday, August 5. While many schools in Arizona, including Cactus Shadows, are planning on doing a hybrid approach to learning this year with the option to do school online, not everyone felt the idea was safe.

"I love school so much and I love seeing everyone but right now just isn't the time to go back. For the safety of the students but especially for the safety of the staff. Many teachers are older in age and have underlying health concerns or young children at home. I get that at home learning has been a big stress so far but I would prefer it over going back and having an outbreak and closing down again because our friends and teachers got sick," said Molly Scaccia, senior at Cactus Shadows.

Parents Teri Thatcher and Jennifer Clouse both reported that 34 teachers called out sick from Cactus Shadows High School and Sonoran Trails Middle School the first day of in-person classes.

"I know there are some with health issues. No one is bashing them for that but those teachers who are healthy and have the ability to go back into the classroom should, just like any of the rest of the people who are going back to work. Why are teachers any different? If facemasks work, let's go back to class. Everyone wants to take into account how the teachers feel but what about these kids? These kids are the future of our community," said Clouse.

When asked about the 34 teachers who called out sick, Debbi Burdick stated that not all teachers were calling out sick due to COVID-19 concerns.

"Some have had surgeries or have other family members who may be sick. CSHS is opening up tomorrow and can't wait to have our Falcons back in their seats," wrote Burdick.

Tony Doran, a parent of a Cave Creek Unified School District student and activist within the community, feels there is no need to continue all remote learning and is looking forward to the rest of the district's schools opening.

"If you feel that strongly about something that isn't that dangerous up here then you do have a choice, you can keep your kid home," said Doran.

School's are trying to implement three main safety precautions in order to reduce the risk of contracting COVID-19.
"It's been pretty good going back to school. Everyone has been pretty compliant wearing masks, using hand sanitizer and wiping down desks," said Jaden Grandon, a freshman at Cactus Shadows High School.

Students and teachers wear a mask to school, they socially distance, sanitize hands after leaving the classroom, and teachers sanitize their classrooms between classes. Despite these measures taken to lower the risks, some members of the community feel it still is not enough and it takes away time from teaching.

"The amount of time that goes into cleaning every time students leave your room is not a short amount of time. It's quite a bit. In between, you're losing time with kids and it's taking away from teaching. The masks are not a problem. For the most part, everyone is willing to participate in that. However, the socially distancing thing is just not something you can do in a classroom. When you have a high school classroom packed with 35 kids, I think that raises the bar a little bit," said Cadi Angeli, seventh grade counselor and co-leader of the teacher union in Cave Creek Unified School District.

As of August 18, a study done by the CDC reported hospitalization for minors aged 5-17 years old, was 9 times lower than people aged 18-29 year old and the death rate was 16 times lower. As of September 13, The Arizona Department of Health Services reported 17,078 COVID-19 cases in people aged less than 20 years old in Maricopa County compared to 69,632 COVID-19 cases in people aged between 20-44 years in Maricopa County.

Parents in the community have been buying supplies for the high school, such as Clouse who has already spent about $700 on sanitizer, paper towels, and such.

"We have got to do this together as a community. Cave Creek is small and it's very deep and connected. There is a great partnership that needs to be nurtured. Let's get politics out of it and focus on the kids," said Clouse.