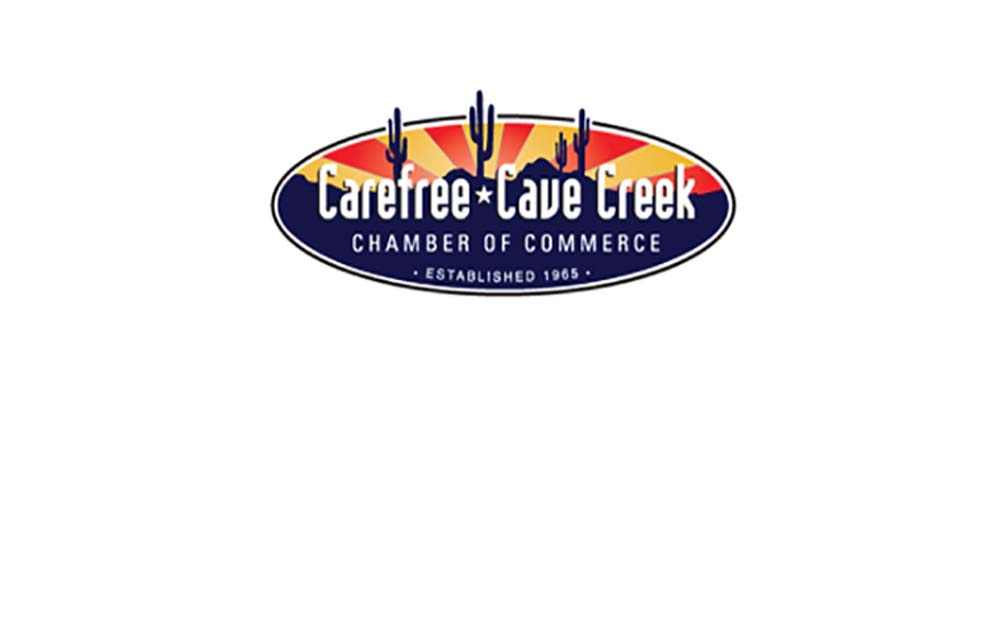 The Carefree Cave Creek Chamber of Commerce is proud to announce the winner of the 2020 $3000 scholarship is Alison Tobin.
Alison was selected from a group of seventeen applicants. She has an unweighted GPA of 3.8, Weighted 4.57. Alison will be attending Arizona State University. Her areas of study will be law and philosophy.
About the Carefree Cave Creek Chamber of Commerce Scholarship
Cave Creek Unified School District graduating seniors who are interning with a Chamber member business or who have volunteered a significant hours to the community are eligible to apply.
The scholarship program is in its eleventh year with more than twenty-five thousand dollars being awarded
Chamber of Commerce Announces New Board Members
[July 21, 2020] The Carefree Cave Creek Chamber of Commerce announces new board members for 2020-2021.
Joining the board is Patrick Jones- Better Homes and Gardens Real Estate Sonoran Desert Lifestyles, Rebecca Niessink-Allstate Insurance and Corey Moss-Parkway Bank.
Patrick returns to the board after a two-year hiatus to serve his third term. Rebecca and Corey are starting their first terms.
These three join Rustyn Sherer-APS-Chairman, Steve Morse-State Farm-Incoming Chairman, Nick Stelfox-Carefree Outdoor Living-Immediate Past Chair, Eric Twohey-Times Media Group-Secretary, Bob Armstrong-ALEMI Consulting-Treasurer, Marie Vale-Harold's Corral, Dr. Colleen Krahl-Champion Chiropractic, Sandi Hess-Coldwell Banker Residential Properties and Dr. Debbi Burdick-Superintendent Cave Creek Unified School District.

About the Carefree Cave Creek Chamber of Commerce
The Board of Directors is committed to the mission and vision of our Chamber and what that means to the success of our business community as we lead into the future. At the heart of that vision is a continued emphasis and commitment to our membership. We are a membership organization and while the reasons for membership are varied, hundreds of businesses and organizations are counting on the Chamber to assist in the enhancement and promotion of their business through Advocacy, Marketing and Networking.