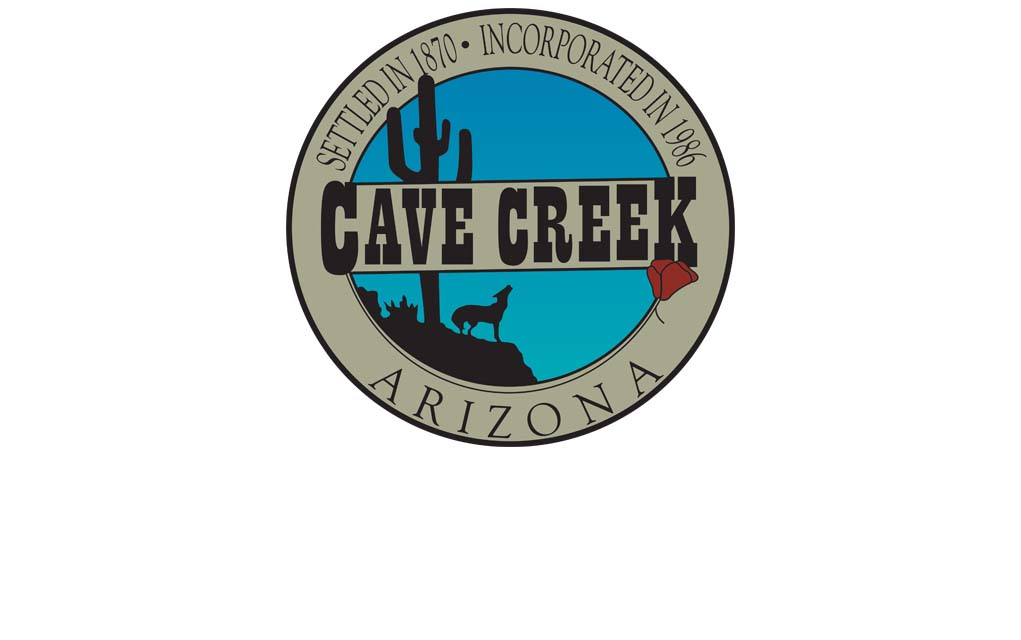 (Editor's note: Statement from Cave Creek Town Manager, Carrie Dyrek. The Town of Cave Creek budget document referenced in this statement can be found here.
Date: June 29, 2020)

2020 has been an extremely challenging year for all of us in the Town of Cave Creek. With the Covid-19 pandemic, two back-to-back wildfires and brush fires nipping at us in every direction, we all seem to freeze in place whenever we hear a siren. The last thing we need are divisive, inaccurate news articles that tear our community apart when what we really need is trust and unity in these uncertain times.
It is because of such articles in print and social media that I feel compelled to clear up specific fallacies about the Town's budget, revenues, expenditures and other subjects about Town government, its management and operations.

Revenues and Budget
There are claims that the Town has lost roughly one-sixth of its annual sales tax revenue (July 1, 2019-June 30, 2020), which is absolutely false. The Town's sales tax revenues in all categories (not including June) are $8,895,542, which means Cave Creek is poised to finish out the year with tax revenue growth from the last fiscal year despite the COVID-19 pandemic.

In fact, revenue numbers from January through May 2020 have exceeded projections. The actual sales tax revenues for January, February and March exceeded projections by more than $100,000 each month. We recently celebrated the groundbreaking of Sprouts grocery store, which charges a sales tax on food, which is a new, quantifiable source of revenue for the Town.

Other articles commented about the Town's gradually increasing budget. Each year, the Cave Creek Town Council adopts a budget that CAPS expenditures at a specific amount which means that the Town can't exceed that capped amount. In other words, just because it is budgeted does not mean the expenditure will occur. In some ways, the Town is in the process of catching up on projects that were put on hold due to the recession and its repercussions over the last decade.
CAP Water Supply and Infrastructure
Funding for Cave Creek's infrastructure capital projects was more than one million dollars and covered water transmission, treatment and distribution systems within the water system. Desert Hills Water System is a separate line item with similar projects and expenses. Nothing is more important to our community than our Central Arizona Project (CAP) water supply and the infrastructure that carries it to us and delivers it to you.

We are continuing to invest millions of dollars in our water infrastructure for the health, welfare and economic viability of our Town and its residents. Those water infrastructure improvements add water reliability, increase water quality and address deferred maintenance to the water system.

Salaries
The Town of Cave Creek hired a consultant to perform a wage and benefit analysis on professional and technical staff positions to ensure employees were being paid according to the Phoenix-area employment market. That analysis should be completed within the next few weeks. The Fiscal Year 2021 budget did not include any cost of living salary adjustments for Town employees.

To address specific commentary, the Town Marshal's salary is not $175,000 a year, which one can verify by reviewing the budget (posted online). Additionally, two Town vehicles – not four – are shared between the Marshal and two volunteer deputies.

The Town Manager does not earn a $220,000 annual salary. The Town Manager's budget for Fiscal Year 2021 includes an allocation of salaries for four employees and is $262,000. Again, details can be found in the posted budget on the Town's website.
Spur Cross/Open Space
The Town has no plans to allow Maricopa Parks to install electricity, a visitor's center or a well at Spur Cross Ranch Conservation Area (SCRCA), nor are there funds to implement improvements to SCRCA that are shown in the Master Plan.

There are many privately held properties contiguous to SCRCA that have been listed for sale. In an effort to investigate potential options for the expansion of SCRCA, and in partnership with Maricopa County and the Desert Foothills Land Trust, the Town is proceeding with appraisals of these properties to determine the viability of additional preserved open space.

The Harmony Hollow preservation group is not affiliated with the Town. It is a grassroots organization formed of citizens. The Town and its staff do not have any role in its membership, social media or activities.
Furthermore, there are no plans or funds allocated in the Fiscal Year 2021 budget to build a parking lot in the Town.

Town Hall Has Always Been Open for Business
The Town wants to be very clear that Town Hall NEVER closed for business! Since the COVID-19 pandemic was announced, Town staff has always been available and working full-time. Town Hall restricted walk-in traffic to slow the spread of the virus in our community and all staff was available in-person by appointment, by phone or via email. Town Hall resumed walk-in traffic weeks ago.

The pandemic has forced employers to recognize that many jobs can be accomplished by employees working from home. Productivity is the result of an employee's personal and professional pride, not necessarily where he or she sits. I can assure you the Directors of each department who report to me are profoundly responsible for the output and productivity of their individual groups.
The Town's previous Finance Director was a contracted employee. The Town gave its 30-day notice not to renew the contract with Education Services Inc. The contract was set to end Tuesday, June 30, and we decided to hire a direct employee instead of a contract employee. The position for a Finance Director was listed on our website and the first round of interviews have already begun.
With respect to wildfire communications, Town Staff executed communications day and night throughout both fires using multiple platforms, including evacuation orders as we received them from the agencies in command of the fires. The Town cooperated with Maricopa County, local fire departments and Arizona State Forestry ensuring there were redundancies in the communication to reach as many people as possible. Arizona Forestry listed "excellent collaboration and communication," with Cave Creek as a top success for the Ocotillo Fire.

In Closing
While there is always room for improvement, my staff and I take great pride in our work in serving the Cave Creek community.
I would like to thank the Mayor and the Town Council for their leadership as well the volunteers throughout the Town for responding to the immense challenges we have faced over the last few months. Homeowners, property owners, merchants, animal and nature lovers in our town need to stick together, now more than ever.

Please visit our website at Cavecreekaz.gov to review the recently approved FY21 budget document. The Cave Creek community has entrusted your Town government with great responsibility, and we are executing it with knowledge, experience and transparency to the best of our ability.
Please feel free to contact me with questions, comments or feedback at
cdyrek@CaveCreekAZ.gov.