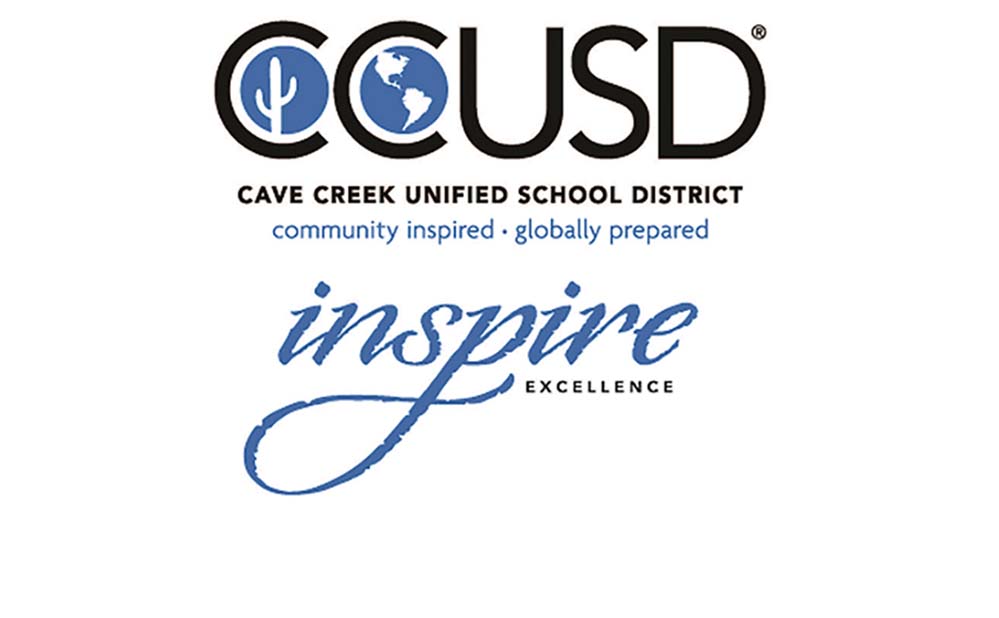 Cave Creek Unified School District is proud to announce the seven 2020 Teacher of the Year Nominees, representing each school in the district. The winner will be announced through a district-side virtual celebration on May 6 and will then be entered for consideration to be the Arizona Teacher of the Year.
The following teachers are the nominees for CCUSD 2020 Teacher of the Year:
Lisa Tibbits, 2nd Grade – Spanish Immersion – Desert Willow Elementary School
Lisa Tibbits began her work at DWES when our doors opened in 1999. Some of Mrs. Tibbits' most notable contributions to both Desert Willow and Cave Creek Unified School District include serving as a site representative for CCEA, volunteering on our building PBIS Tier 2 team, serving as a new teacher mentor, and participating on district-level report card and evaluation committees. In addition to this service to CCUSD, Lisa has also become a member of Arizona Language Association, presenting on a variety of topics at AZLA conferences.
Wes Fleming, Special Education, K-6 – Desert Sun Academy
Wes Fleming is an extremely valuable member of the DSA staff. He serves as the main case manager for our special education students in grades K-3. These students come with many different challenges and he provides excellent support and accommodations to the teachers and staff. He also has many paraprofessionals he trains to support our students. Wes serves on our staff leadership team and leads our PBIS program helping all students learn how to be Respectful, Responsible and Safe.
Janet Anderson, Honors Pre-AP Biology, IB Biology Jr. & Sr. – Cactus Shadows High School
Janet Anderson has a can-do attitude and is continually looking for ways to get her students practical science experience. Whether it is taking her students to the Biosphere or Castles and Coasters; Janet wants her students to experience firsthand how science shapes their lives. Janet has also spearheaded the effort to create a pollinator garden and aquaponics lab on campus.
Janet is also the sponsor for our Science Club and competes regularly in the Science Olympiad. Through her tireless work with the Science Club, Janet applied, and was accepted to have CSHS as a member of the National Science Honor Society while also serving as the Science Department Chair, a new teacher mentor, and a member of the Tech Cadre.

Lauren Scherling, 3rd-4th Grade – Black Mountain Elementary School
Lauren Scherling continues to push her own practices forward as an innovative teacher. Lauren has taken personalized learning to a whole new level and is always looking for ways to connect to authentic tasks. Mrs. Scherling has worked at Black Mountain since 1996 and has taught many different grade levels. She is a National Board Certified Teacher, is a respected, positive role model for her colleagues and just authentically loves her school so much.
Kristi Frederiksen, 1st Grade – Chinese Immersion – Horseshoe Trails Elementary School
Kristi Frederiksen, an exemplary first grade teacher for the past 15 years at Horseshoe Trails, has played an instrumental role in forming and fostering the school's positive culture and legacy of excellence. She is a premier teacher-leader, a genuine champion for dual language learners, and a mentor for novice teachers. Kristi is a leader among others with her involvement and dedication to being Grade Level Team Leader, PBIS Team Leader, Tech Cadre member, and advisor for Coding Club.
Shauna Perko, 4th Grade – Lone Mountain Elementary School
Shauna Perko is always willing to help others and teaches her students to believe in themselves and care for others. When no one else wants to take on a project or serve on a not-so-desirable committee, Shauna will step up and serve with a smile. Mrs. Perko's strong and honest relationships with her students and colleagues distinguish her as the Lone Mountain Teacher of the Year. Jane Addams once said, "Action indeed is the sole medium of expression for ethics." Shauna's integrity and hard work make her strong ethics of care clear to our e
Jillian McLyn, 8th Grade – Social Studies, Sonoran Trails Middle School
Jill McLyn embodies creativity and diligence in her lesson planning and her insistence on high quality products from her students leads to great results. Students and parents often return to thank her for preparing them for high school. She has led searches for resources as our constrained budget has prevented us from purchasing updated texts. Beyond her classroom and department leadership, Mrs. McLyn leads a yearly 8th grade trip for students. Destinations range from Washington DC to New York to Philadelphia, and this trip is often the highlight of students' middle school years. Mrs. McLyn furthers her influence on education by serving as past CCEA's site representative at Sonoran Trails and currently serves as co-president of CCEA.