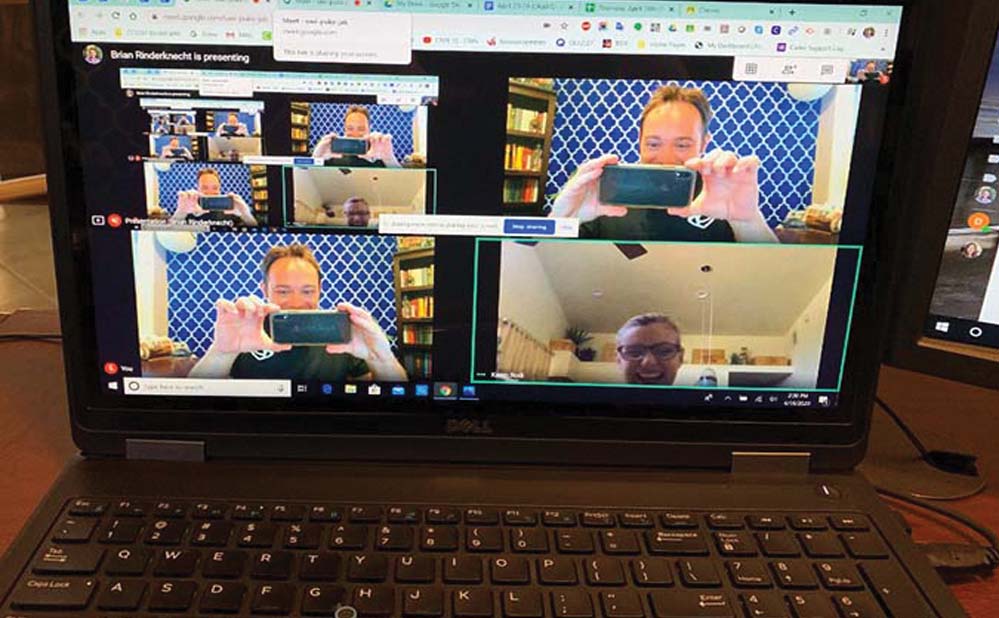 CCUSD would like to celebrate outstanding efforts in teaching and learning by recognizing exceptional contributions by teachers during the COVID-19 school closures:

The CCUSD Tech Cadre is a group of 19 teacher leaders from all schools in the district.  During our time of virtual learning, the Tech Cadre members have provided "just in time" support to their teacher colleagues, administrators, fellow staff members, students and families.  Members of the Tech Cadre have offered tech support training, online teaching resources, webinars and one-on-one on-call guidance as needed. 

These teachers are dedicated to student success by supporting others to be effective in their virtual teaching and learning goals.  Pictured are photos of Tech Cadre team members hosting virtual sessions to collaborate with other teachers who need support and to make engaging videos for students.

Members of the CCUSD Tech Cadre team are: Janet Anderson, Danica Gianni, Cristina Steensen-Bech, Shannon Griffith, Shelley Kniffen, Jen Rinkes, Alison Yadon, Kristin Cardin, Madison Jones, Megan Linch, Danielle Dion, Michelle Milona, Eric Niebch, Irene Gomez-Camarasa, Alisa Gould, Kristi Frederiksen, Linda Wilson, Brian Rinderknecht and Katherine Herr.