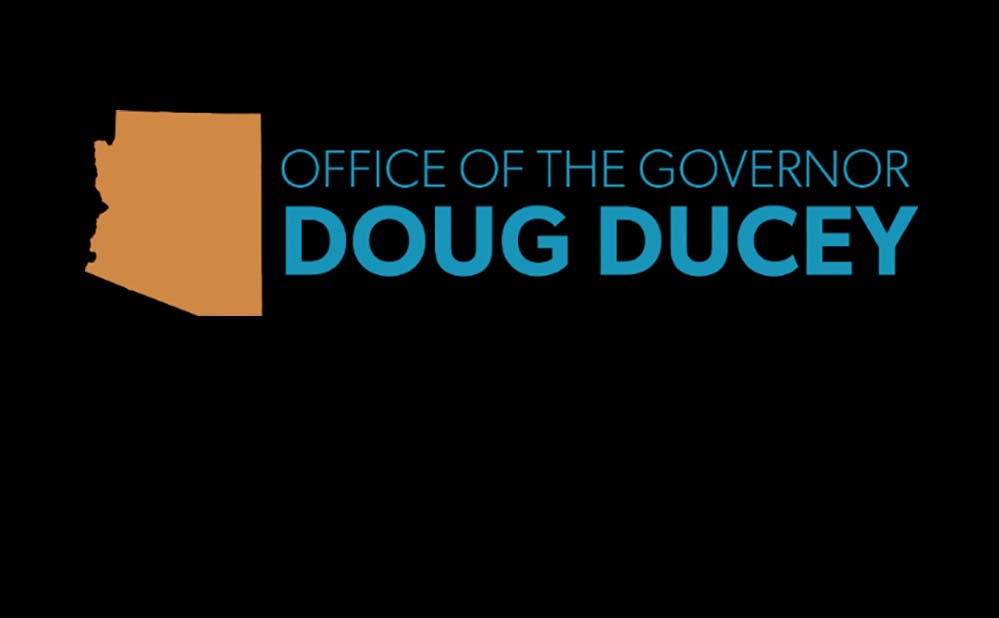 PHOENIX⁠ — Governor Doug Ducey and Superintendent Kathy Hoffman announced a two-week extension of school closures through Friday, April 10, 2020. Going forward, Governor Ducey and Superintendent Hoffman will continue to provide updates and guidance about the need for continued school closures beyond that date. 

"Our goal is to get kids safely back in the classroom as soon as possible while providing parents and educators certainty so they can plan and make decisions," said Governor Ducey. "I'm grateful to Superintendent Hoffman for her continued partnership and leadership. We are unified in our efforts to address COVID-19, and will continue to keep parents and educators informed."

"Our number one priority is the health and safety of all Arizonans, especially our kids," said Superintendent Hoffman. "Our office continues to work closely with school administrators and partners to provide parents, families, and schools resources and flexibility to mitigate the impact of school closure. This will continue to be our top priority."

Additional information about meals for kids, childcare, special education considerations, learning resources for families and educators and more can be found at azed.gov. 

In their letter, Governor Ducey and Superintendent Hoffman requested that schools continue to adhere to the following measures:
School administrators should make every effort to provide continued education learning opportunities through online resources or materials that can be sent home.
School administrators should work with the Arizona Department of Education to provide breakfast and lunch services for Arizona students.
As demand rises on healthcare professionals and first responders, schools should consider expanding child care programs currently available to ensure minimal disruption to these critical jobs as a result of the school closure.
When school resumes, school administrators should develop and implement precautions to ensure schools are a safe learning environment, including social distancing measures, regular intervals for administrators to wash and sanitize their hands, and guidance on how to properly and frequently sanitize election equipment and common surfaces.
More information about COVID-19 can be found at azhealth.gov/COVID19.
PHOENIX⁠ — Governor Doug Ducey announced a forthcoming executive order and issued an administrative action aimed at providing certainty and economic relief to taxpayers affected by COVID-19. The executive order ensures those who are out of work or facing economic hardship because of COVID-19 have access to unemployment benefits. The administrative action issued by the Arizona Department of Revenue (ADOR) extends the income tax filing deadline to July 15, 2020 to mirror the new federal deadline.

"The state of Arizona will continue to take proactive measures to combat the spread of COVID-19 and protect public health," said Governor Ducey. "These are important steps to get help to Arizonans out of work and struggling to make ends meet because of COVID-19. These are just some steps out of many we will continue to take to support Arizonans in need during this time — and Arizona will get through this together."

Executive Order Ensuring Individuals Whose Employment Is Affected by COVID-19 Have Access to Unemployment
Waives the one-week waiting period after an employee loses a job before they apply for unemployment benefits.
Waives work search requirements for those receiving unemployment benefits.
Adds people who work at a business that has been temporarily closed or has reduced hours because of COVID-19, who have to quarantine because of COVID-19, or who have to care for a family member with COVID-19 to the list of people eligible for unemployment insurance. The order also waives any increase in employer payments to the unemployment insurance fund for businesses whose employees receive benefits under this provision.

Administrative Action Extending Income Tax Deadline to July 15, 2020
Governor Ducey instructed the ADOR to move the deadline for filing and paying state income taxes from April 15 to July 15, 2020. 
This is consistent with Treasury Secretary Steve Mnuchin's announcement that the Internal Revenue Service (IRS) has moved the deadline for 2019 federal tax returns to July 15, 2020 and individual, corporate and fiduciary tax returns.
The new deadline means taxpayers filing state tax returns or submitting payments after the previous April 15 deadline will not be assessed late payment penalties or interest.

Actions Arizona Has Taken To Date
On January 27, 2020, the state activated the Health Emergency Operations Center to track suspected and confirmed cases of COVID-19 at the local, national and global level.
On March 2, 2020, Arizona became one of the first states in the nation to be certified by the Centers for Disease Control (CDC) to test for COVID-19.
Arizona received $500,000 in federal funding to support COVID-19 Response, providing immediate access to resources for a limited number of states and local jurisdictions impacted by the outbreak.
On March 9, 2020, Governor Ducey met with CEOs and executives of facilities that provide services to the elderly, such as nursing homes, as well as senior care advocates to discuss the latest COVID-19 guidance from the CDC and to hear from local health care leaders serving vulnerable populations.
On March 11, 2020, Governor Ducey issued a Declaration of Emergency and an Executive Order to provide health officials and administrators with tools and guidance necessary to combat the continued spread of COVID-19 and to reduce financial burdens on Arizonans by lowering healthcare costs associated with the virus (more information provided below).
On March 11, 2020, Arizona received over $12.4 million from the CDC to support the public health response to the COVID-19 outbreak. Key funding priorities will include surveillance and investigation activities, laboratory testing, infection control supply procurement and distribution, and risk communication.
On March 12, 2020, Governor Ducey signed legislation to appropriate $55 million to Arizona's Public Health Emergency Fund to support the state's continued efforts to combat the spread of COVID-19.
On March 12, 2020, Governor Ducey and Superintendent of Public Instruction Kathy Hoffman held a conference call with more than 400 district, charter and private school administrators to brief superintendents, school leaders and educational organizations on the state's latest efforts to respond to the global COVID-19 outbreak, and take their questions.
On March 15, 2020, Governor Ducey and Superintendent Hoffman announced a statewide closure of Arizona schools from Monday, March 16, 2020 through Friday, March 27, 2020 to bring certainty and consistency in schools across Arizona.
On March 16, 2020, Governor Ducey met with representatives from private-sector testing labs to discuss efforts underway to expand public lab testing capacity for COVID-19.
On March 17, 2020, Governor Ducey met with hospital Chief Medical Officers in Phoenix to discuss their efforts to address COVID-19. That same day, he met with hospital leaders in Southern Arizona to discuss the latest information on COVID-19 and hear from them.
On March 17, 2020, the Arizona Department of Health Services issued new guidance related to dining establishments, child care providers, nursing homes, and additional social distancing measures. The guidance, which reflects recent recommendations from the CDC, recommends canceling or postponing gatherings of 10 or more people.
On March 18, 2020, Governor Ducey and Kristine FireThunder, Director of the Governor's Office of Tribal Relations, held a conference call with Arizona's Tribal Leaders to discuss emergency declarations being issued in line with the state declaration of emergency, as well as ongoing steps being taken to comply with recently released guidance from ADHS and CDC.
On March 19, Governor Ducey met with county and local health officials from across Arizona to build on the state's efforts to address COVID-19.
On March 19, Governor Ducey activated the Arizona National Guard to assist grocery stores and food banks in the face of heightened demand.
On March 19, Governor Ducey issued three Executive Orders: limiting in-person Motor Vehicle Division visits for driver license renewals, limiting the operations of certain businesses to slow the spread of COVID-19 and delaying elective surgeries to conserve personal protective equipment necessary to test and treat patients with COVID-19.
On March 20, Governor Ducey and Superintendent Hoffman announced a two-week extension of school closures through Friday, April 10, 2020.
ADHS is conducting regular briefings, webinars, and providing guidance to community stakeholders including, school administrators, healthcare providers, government officials and business leaders.