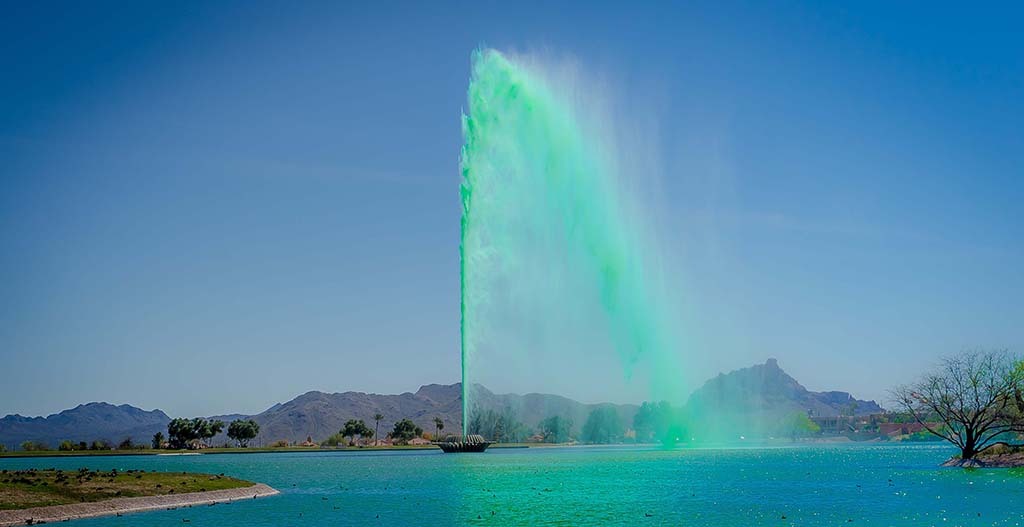 March 13 – 15, 2020 | Landmark Fountain Hills Fountain
FOUNTAIN HILLS – Magic Bird Festivals celebrates the spring season with the Fountain O'Green Artisan Market. The annual event will take place March 13 – 15, in Fountain Hills, Arizona, 16872 E. Avenue of the Fountains, adjacent to the landmark Fountain Hills Fountain.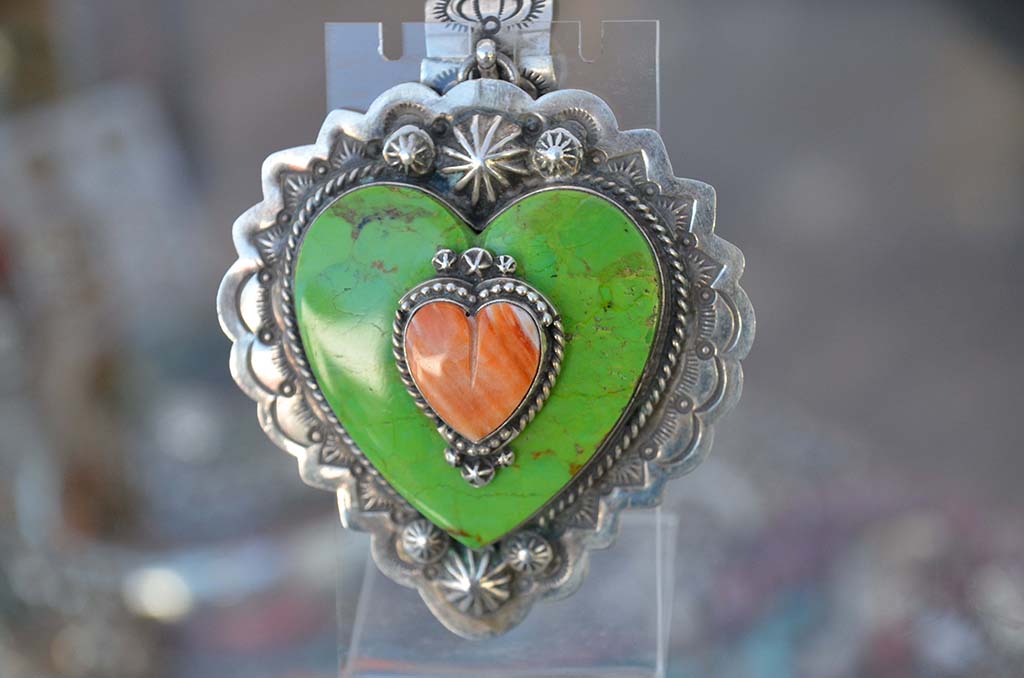 Attendees will browse handcrafted fine art and custom designs while celebrating green when the Fountain Hills Fountain spouts the shamrock-colored hue on Saturday, March 14, at noon, in honor of St. Patrick's Day.
This free, family-friendly community festival is open daily from 10 a.m. – 5 p.m. For information or to become an exhibitor, call 602-332-4257 or visit magicbirdfestivals.com.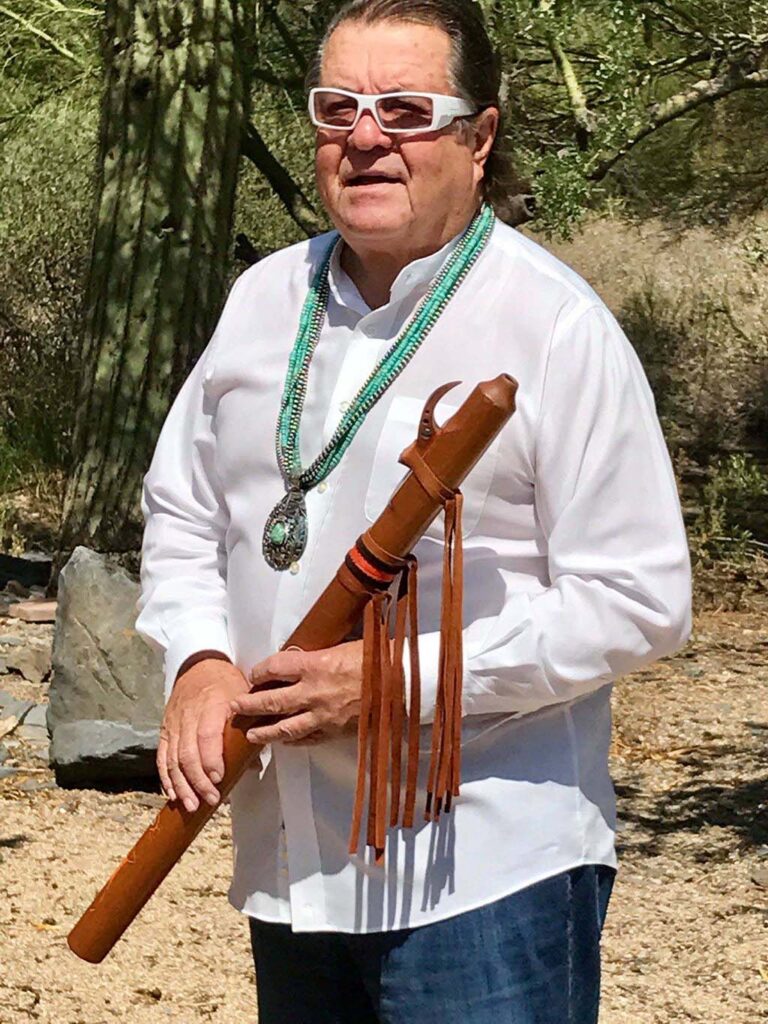 Festival-goers will enjoy native-style flute music by Henry Molder daily from 10 a.m. to 5 p.m.
The Fountain O'Green Artisan Market offers a wide selection of exhibitors with fine arts and crafts, specialty gift items, health and wellness products, boutique clothing, jewelry and home décor along with local food vendors.
"We are fortunate with beautiful spring weather and the Fountain O'Green Artisan Market is a perfect way to enjoy it," said Magic Bird Festivals producer and founder Roberta Toombs-Rechlin. "Southwest-inspired fine arts and handcrafted wares from local and regional artisans will charm visiting tourists and residents of scenic Fountain Hills."
This outdoor show is located at the Avenue of Fountains and Saguaro Blvd. with spectacular views of the Mazatzal Range's Four Peaks and Fountain Hills' signature landmark fountain.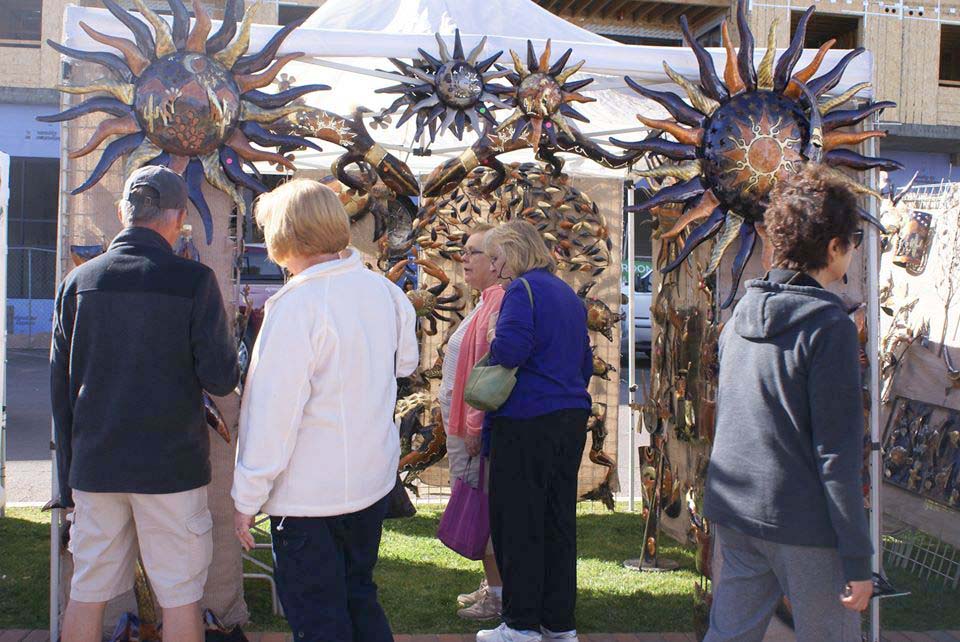 Magic Bird community events take place throughout the Valley with multiple shows including NATIVE: A Festival of Tribal, Arizona Arts and Entertainers in Fountain Hills and the Gilbert Art of Chocolate A'Fair.
About Magic Bird Festivals:
Roberta Toombs-Rechlin and Lester Rechlin founded magic Bird Festivals in 1987. The Cave Creek, Arizona-based company brings "The Art of Fun" through locally inspired art and entertainment events throughout Arizona. For information, visitmagicbirdfestivals.com, follow us on Facebook orcall602-332-4257.