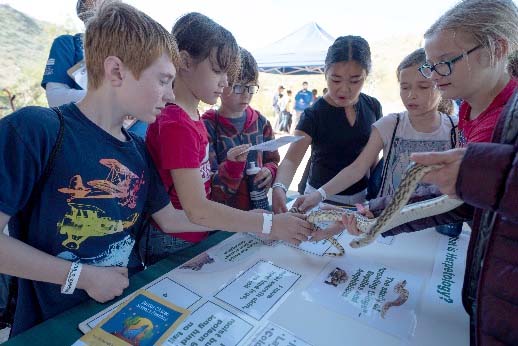 McDowell Sonoran Conservancy offers free public event in conjunction with two days of learning for students
SCOTTSDALE – The McDowell Sonoran Conservancy announces its Fifth Annual Expedition Days, an event centered around the amazing Sonoran Desert and our place in it. Building on the success of past years, Expedition Days 2020 will see new innovations, helping students broaden their understanding of their place in the Sonoran Desert and assisting teachers in meeting one of the newa third grade Arizona state science standards.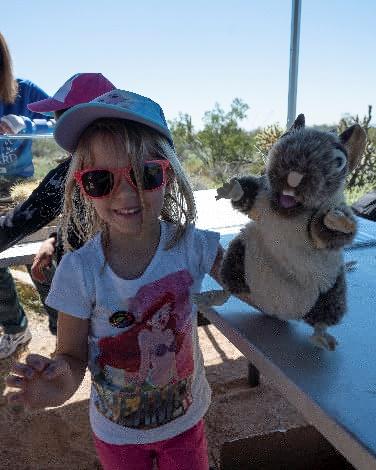 Third and fourth grade students will go through five standards-based stations and one live animal station, all tying back to the event's central theme: "Urban Ecosystems: Your place in the Sonoran Desert." The new science standards focus on inquiry-based, interactive learning, and the Conservancy has developed five lessons that engage students in critical thinking and problem solving while still having fun. Students will use full body models to visualize the effect of non-native plants on native plant populations, investigate the conditions of the natural Sonoran Desert to help them identify the hidden desert in their own urban backyard, and more.
In addition to supporting schools with a standards-based event, the scripted lessons enable any volunteers to teach a station at Expedition Days. Volunteers do not need to have in-depth knowledge of Arizona groundwater or native Sonoran Desert plants to teach young students about these topics. Through a short training session, volunteers gain the tools to successfully engage with students on any of the lesson topics. This year, the Conservancy plans to use Conservancy steward volunteers, high school and , corporate volunteers, and Conservancy steward volunteers to create a full circle community event, with all efforts directed towards supporting our Arizona students and teachers.
Over the two-day event, 650 students from three different school districts will experience Expedition Days, journeying through the desert and discovering their connection to it. Back in the classroom, the Conservancy has provided additional lesson resources to help deepen and solidify student's understanding of the interconnectedness of all organisms in the Sonoran Desert.
The public Expedition Days is on February 29, 2020 from 9:30 AM to 1:00 PM at Lost Dog Wash Trailhead. This is offered so visitors of all ages can explore the Sonoran Desert through interactive stations and learn about their place in this remarkable ecosystem. There is no need to pre-register for the public event. Wear sturdy shoes and weather appropriate clothing. Bring your own water.
McDowell Sonoran Conservancy utilizes over 650 volunteers to preserve and advance natural open space through science, education and stewardship. McDowell Sonoran Conservancy is a recognized 501(c)3.
For more information about Expedition Days and how to get involved, contact Nicole Kallman (nicole@mcdowellsonoran.org).