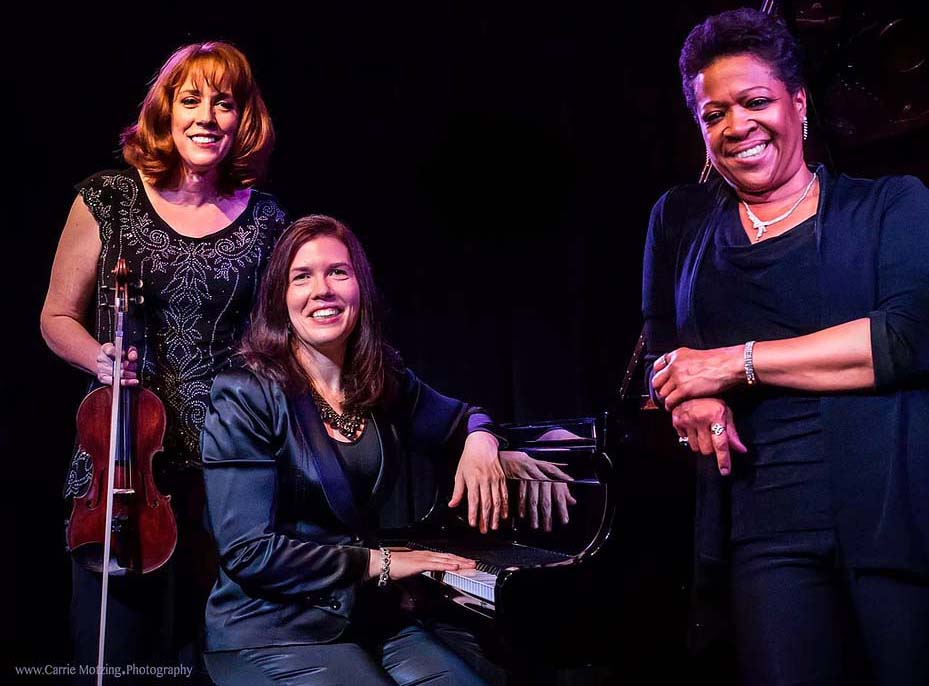 CAREFREE/CAVE CREEK/N. SCOTTSDALE – Join the Desert Foothills Library for an "Imagine" Gala of glitz and glam at the 11th annual event on Saturday, February 8, 2020, at 6 p.m. The Library, a 501c(3) nonprofit, invites the Valley community to one of the organization's largest fundraisers of the year. The gala will take place at the Library, 38443 N. School House Road, in Cave Creek.
To purchase tickets, $200 per person, contact executive director David Court at 480-488-2286 or dcourt@dfla.org. The Library welcomes auction donations and sponsorship opportunities are available. All proceeds will benefit the Desert Foothills Library.
Gala attendees will enjoy hosted cocktails, a gourmet dinner by Creations in Cuisine, and a live and silent auction, all within the beautiful Desert Foothills Library facility. Entertainment will be provided by We3 including celebrated pianist Nicole Pesce, vocalist Renee Grant Patrick and violinist Suzanne Lansford.
The MC for the evening is Jo Gemmill, owner of the English Rose Tea Room in Carefree.
"Our 11th annual gala will be a special evening that provides ongoing financial support of the Library's objective to enrich the community by promoting literacy and advancing knowledge through library resources and lifelong learning," said David Court, Desert Foothills Library executive director.
For more information on the 11th Annual Gala "Imagine," visit the Library online at dfla.org or call 480-488-2286.
About Desert Foothills Library
The Desert Foothills Library is open seven days a week and serves the entire Desert Foothills community with culturally enriching programs, educational events and quality services. For more information or to make a tax-deductible donation, visit dfla.org or call 480-488-2286.