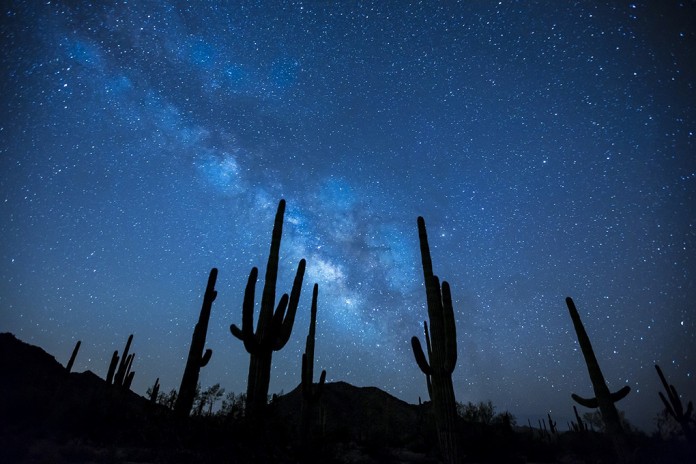 Many Residents of Cave Creek would like to see The Town of Cave Creek become the 24th Certified International Dark Sky Community (IDA) in the world. To show their support for the Dark Sky Initiative, Arizona artists will be showing and selling "Dark Sky Influenced Art" – on Monday, February 24th @5:30-8:30pm at the Desert Foothills Library located at 38443 N. Schoolhouse Rd. Cave Creek.
The event is open to the public and is sponsored by the Cave Creek Dark Sky Initiative group co-chaired by Bruce Arlen and Bob Hughes.
Three telescopes will be set-up so the public can view the Stars and Planets (Venus will be close) on this New Moon night (No moonlight).
Information will be available about the Cave Creek Dark Sky Initiative and what an IDA certification means for the Town of Cave Creek.
Contact:
Cave Creek Dark Sky Initiative
Bruce Arlen
310-729-4088 / info@cavecreekdarksky.com