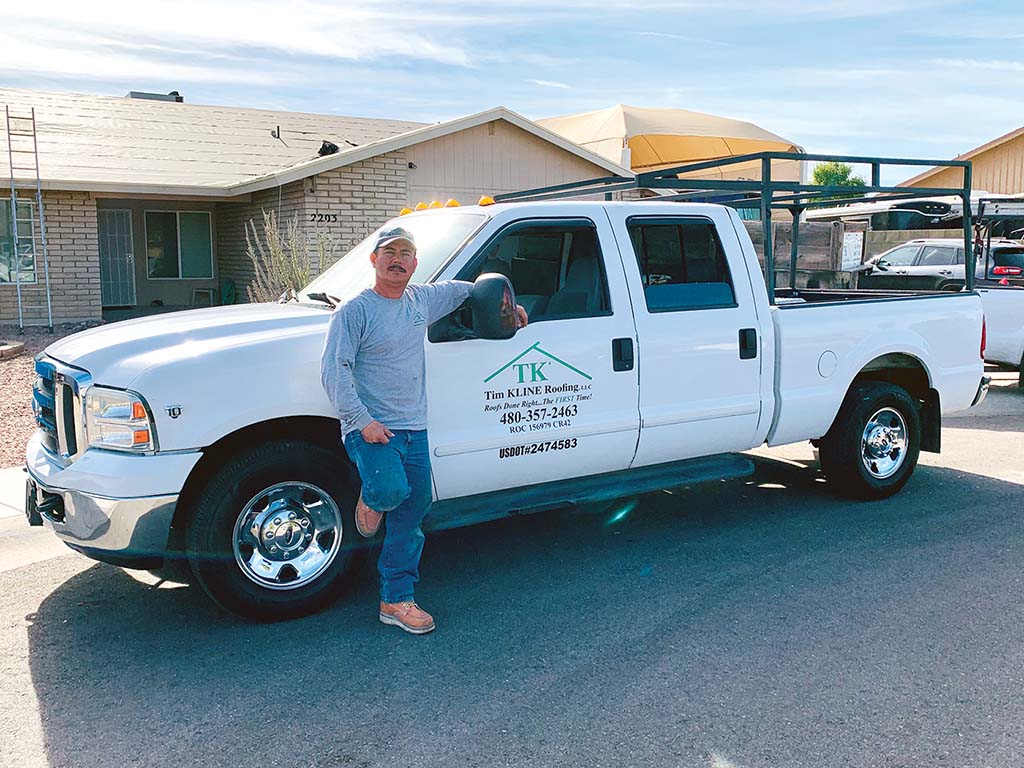 Shout it from the rooftops! As countless clients will say, and general manager Jair Hernandez will confirm, Roofs Done Right … The First Time is more than simply a tagline, it's a way of life at Tim Kline Roofing LLC.
Hernandez, who has worked with owner Tim Kline since 2007, offered, "We really do it right. We get calls from all over and we see other work that's not so good. Some roofs are maybe two or three years old and owners are getting leaks. It's not fair that a customer has paid for work that's bad."
Despite how busy the team at Tim Kline Roofing is, they make sure they take care of their clients. "Even if we have jobs lined up, if someone calls Tim for a leaking roof, he makes sure someone can get out there and put a temporary repair on it before we can get them scheduled to completely fix it. He's a real friendly guy. He takes care of his workers as well as his customers."
Tim Kline Roofing is a small company, Hernandez explained, and their goal is not doing fast work, but again, doing it right. "I love the job," he admitted. And he offered some advice. "If your tile roof is 20 to 25 years old, it may be time to start thinking about a replacement. We do free roof inspections [along with detailed explanations of roof conditions and written estimates], so give Tim a call [480-357-2463]. We do tile, flat, shingles, repairs, replacement, maintenance."
He also suggested homeowners take a look at their properties for large trees that may be near or hanging over homes. "You should have the branches cut back so they don't cause any damage to your roof or allow leaves to collect, especially with flat roofs."
While gazing at the starlit night from the comfort of your own bed may sound romantic it, leave it for the movies! Keep your roof solid and leak-free through the professional services of Tim Kline Roofing. See more at www.timklineroofing.com or on Facebook.