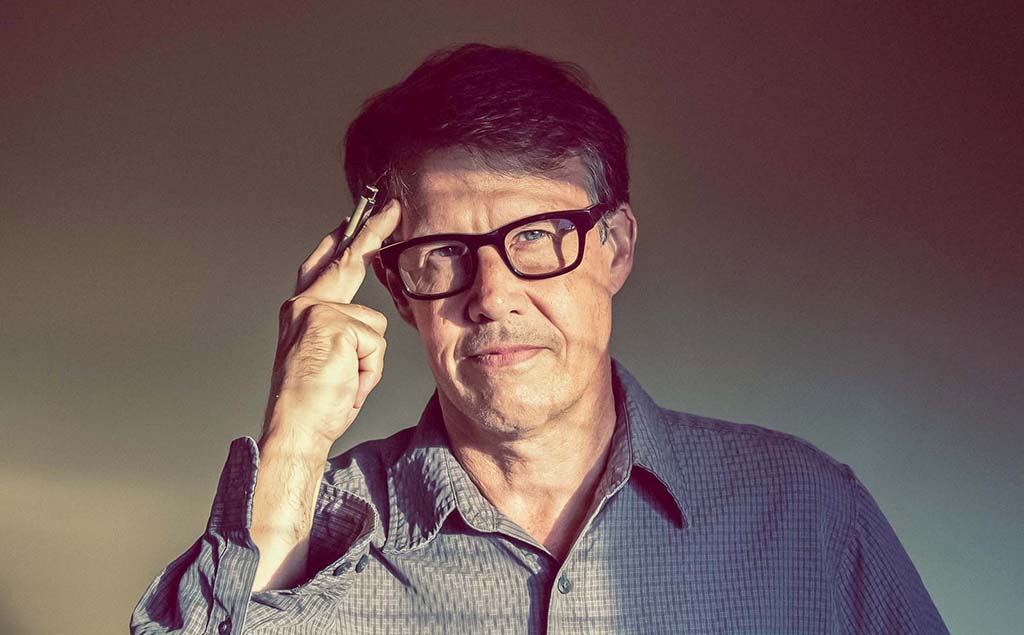 Former Cave Creek Planning Director, Ian Cordwell passes at 61
CAVE CREEK – On Wednesday, December 18, 2019, Ian Edward Cordwell, devoted and loving husband to Julie and father of Ryan and Cailan, passed away at the age of 61.
Ian was born on October 9, 1958 in Chicago, Illinois to John and Justine (Mayer) Cordwell. He grew up in Lincoln Park, Chicago where he attended Francis W. Parker High School, graduating in 1976. Ian then received his Bachelors Degree in Art History and his Masters in Historic Preservation. He practiced Historical Preservation Planning first in Montgomery Alabama, then in Santa Fe, New Mexico and Elgin, Illinois. Moving to Arizona in 1997, he then practiced Urban Planning for the Town of Cave Creek for 22 years. Ian was promoted to Director of Planning in 2001.
On December 31, 1988, Ian married Julie Ann Phillips in Chicago, Illinois. They raised two children, Ryan, 28 and Cailan, 21.
Ian was known for his engaging sense of humor, his welcoming smile, and his kind and compassionate spirit. He loved his community and was dedicated to helping others. As a planner, he thrived on problem resolution and worked toward the best outcome for all involved. Ian enjoyed architectural design and designing homes. As an artist, he produced watercolor paintings and jewelry. Ian enjoyed nature and loved animals, rescuing many pets over the years. He loved to sing and sang for many years in the Desert Foothills Christmas Pageant. Ian enjoyed all types of music and in particular loved the Beatles and The Cat Empire, Brighter than Gold, being a favorite. The last song that was played for him was Happy Together by The Turtles, a childhood favorite of his and his brother Colin. Among Ian's last written words were those he wished for us all to honor, "People need to help each other."
Ian was preceded in death by his father, John, his mother, Justine and his sister, Claire. He is survived by his wife, Julie, his son, Ryan and daughter, Cailan, his brother Colin, his sister-in-law, Jeannine and his niece, Jessie and nephew, Jack.
A Celebration of Life will be held on Saturday, January 11, 2020 at The Spur Cross Ranch Conservation Area beginning at 3:00 pm and lasting through sunset.Those attending are asked to carpool if possible, dress comfortably and bring camp/lawn chairs and other items to be comfortable in a cool, desert setting. There is a short walk from the parking area to the seating area. In lieu of flowers, please make a donation to your favorite Cave Creek Not for Profit/Charity Foundation.
A Memorial is also being planned at The Red Lion Pub in Chicago. Details will be forthcoming.