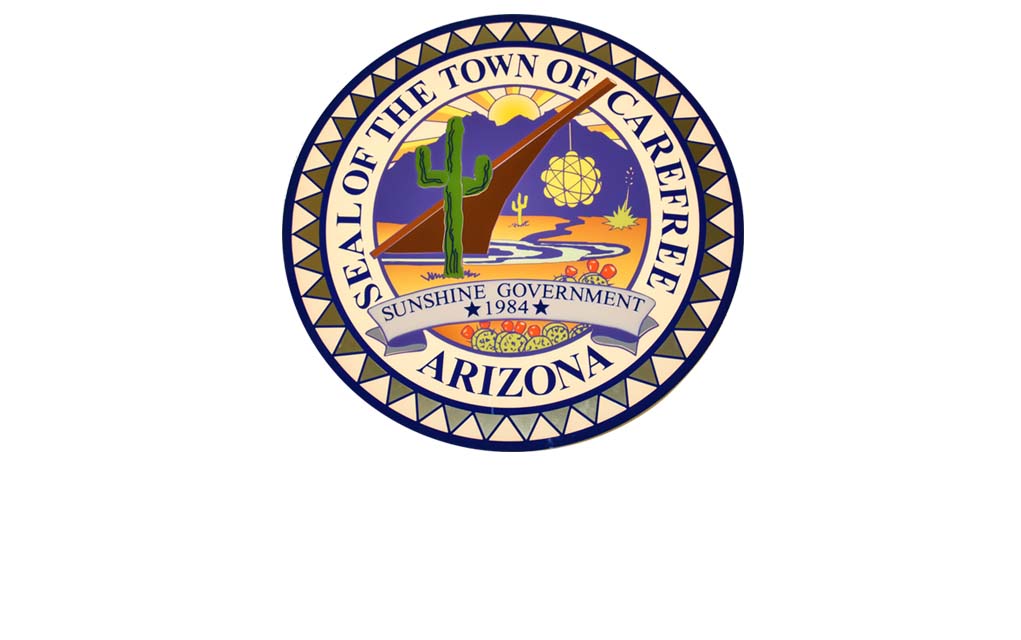 The regular meeting of the Carefree Town Council was brief, with the following noteworthy items on the agenda:
– Funds to purchase a new Ford F550XL Crew Cab truck for Public Works was approved.
– The 2018-2019 fiscal year Town of Carefree Audit, Expenditure Limitation Report and Financial Review was approved.
– There was a presentation of the "Carefree Cares" / CCUSD Excellence Award.
– Under current events, there were reminders for the Kiwanis Pancake Breakfast (Nov 9, 7:00am), Veteran's Day Charity 3 Miler (Nov. 9, 9:00am) and Veteran's Day Honor (Nov. 11, 3:00pm – 5:00pm), all events located at the Sanderson Lincoln Pavilion.