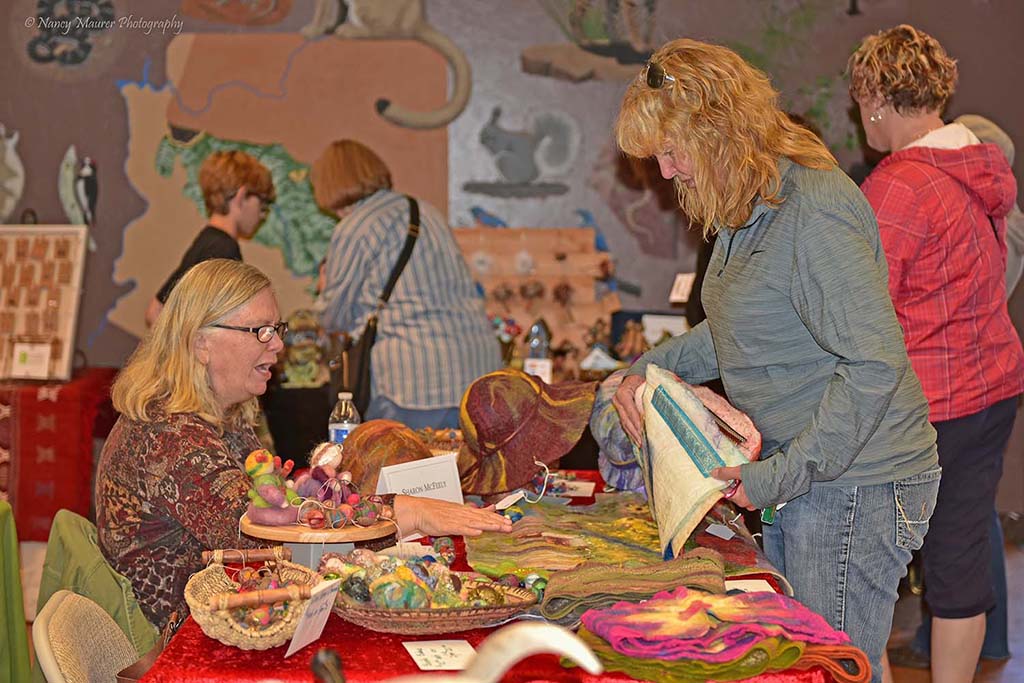 November at the Highlands Center for Natural History, Prescott's Nature Center, gets under way with our annual Highlands Holiday Bazaar, featuring handmade, nature-themed art. We also launch a new innovative Forest Bathing Series, as well as a Cider Science Happy Hour. Our Insights program will let you see the desert from A Gila Monster's Perspective and Diane Iverson returns for a Fall Colored Pencil Drawing Class. For more information visit highlandscenter.org or call 928-776-9550.
HIGHLANDS HOLIDAY BAZAAR
Saturday, Nov 2, 10am – 3pm. FREE!
Join us for our 13th annual Highlands Holiday Bazaar with handmade nature-themed items from over 20 local artisans for sale in time for the holiday season. There will be baked goods, hot cider and coffee, children's play area and a crafts table, where kids can create their own work of art to take home! Vendors will donate a portion of their proceeds to benefit children's educational programs at the Highlands Center.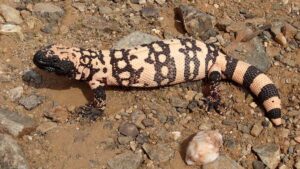 INSIGHTS TO THE OUTDOORS – SURVIVING IN THE DESERT – A GILA MONSTER'S PERSPECTIVE with Dale DeNardo
Tuesday, November 18, 9am-12pm
A research presentation followed by a live Gila monster interaction will help you understand how these incredible animals survive the challenges of desert living.
$30 Adults; 10% Discount for Members. Pre-registration Required
FALL COLORED PENCIL DRAWING SERIES: CELEBRATING THE SEASON with Diane Iverson November 1, 4, 6, 8, 9am – 12pm
Diane Iverson returns to instruct the third colored-pencil art series of 2019. Grow your skills with new techniques by learning illustrative techniques that feature the natural colors of the Fall season.
$25 per class. Members: 10% discount. Pre-registration required.
CIDER SCIENCE HAPPY HOUR
Thursday, Nov 14, 4:30-6:30 pm
Eat, drink, and learn on this special evening with local cider producer, STOIC CIDER in the latest Highlands Center Happy Hour! A variety of selected hard ciders will be served along with appetizers that compliments their unique flavors. Must be 21+ to attend.
$38, Members SAVE 10%. Reservations Required.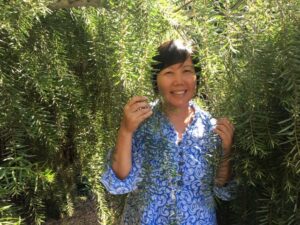 FOREST BATHING: BEFRIENDING WINTER
Saturdays; Nov 23, Dec 21, Jan 18, Feb 15; 1pm-3pm
In collaboration with certified Forest Therapy Guides, the Highlands Center is now offering Forest Bathing classes. In these classes, participants reconnect with nature in the soft light of winter.
$30 per class. Registration required as limited space is available.
COMING IN DECEMBER!
WINTER LUMINARIA
Friday, December 20, 6pm – 8pm
Join us for our 1st Winter Luminaria. Wine and beer, appetizers, music and education. Enjoy the Discovery Gardens on a Winter's Eve. Sponsored by Guild Mortgage.
$30, $25 for Members. Reservations Required.
To register for any of these Highlands Center programs, please call 776-9550 or go to www.highlandscenter.org
About the Highlands Center for Natural History,
The Highlands Center for Natural History is a non-profit organization developed to foster an appreciation for the Central Highlands of Arizona. Formed in 1996, the Center is a regional hub for lifelong learning, designed to invite discovery of the wonders of nature. The Highlands Center offers a wide-array of programs and includes an inviting venue for community events. Supported by contributions from individuals, corporations, foundations and community partners.
Visit www.highlandscenter.org for more information.
The Highlands Center for Natural History, 1375 S. Walker Road, Prescott