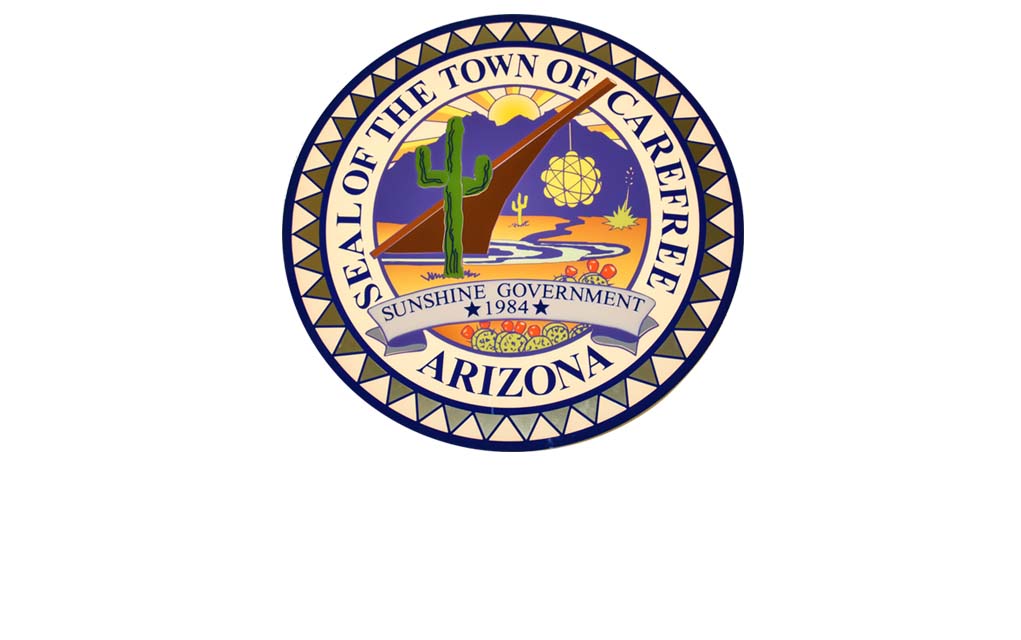 Current events and traffic held the most interest at the Oct. 1 regular meeting of the Carefree Town Council.
Approved were:
– Professional services contract with Rick Engineering for a study of four crosswalks adjacent to Town Center.
– Pavement Preventative Maintenance Contract with VSS International.
– 2019/2020 Marketing Plan.
Approved, contingent upon proof of insurance and adequate security: street closures/walking, running paths for the AA&T Veterans Day Charity Three Miler on Nov. 9.
Noteworthy:
– A proclamation declaring Nov. 1 to be Extra Mile Day was approved.
– 5th Annual Enchanted Pumpkin Garden, Oct. 16-27.
– Foothills Caring Corps hosts the 7th Annual Healthy Aging Expo at the Desert Foothills Library on Nov. 7.