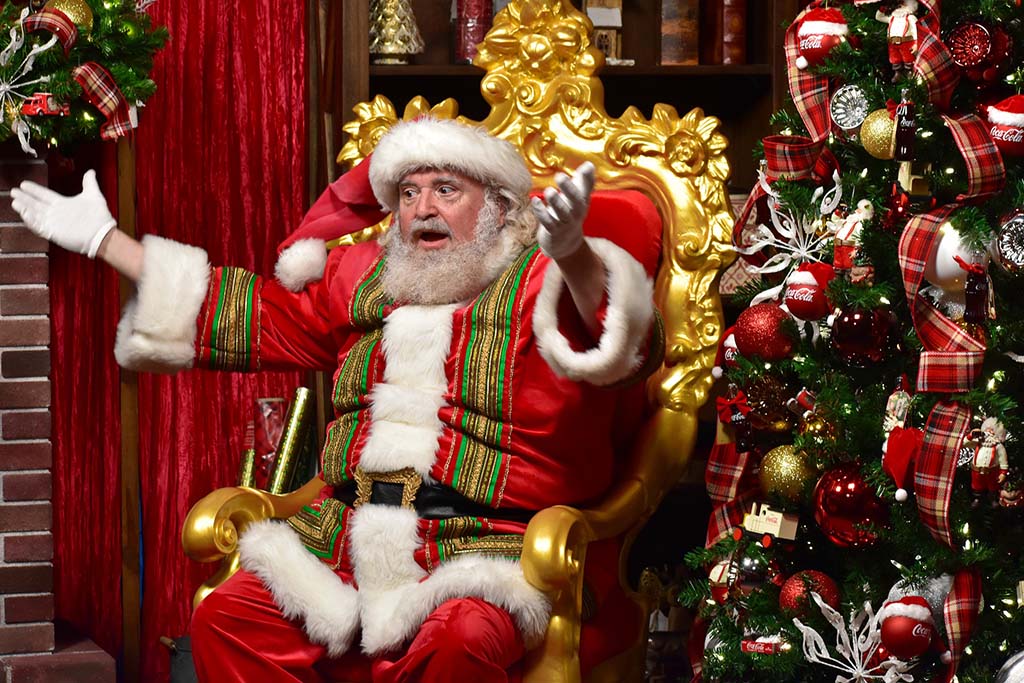 WHAT: Auditions for A Christmas Carol
Adapted from Charles Dickens by Peter J. Hill, Music and Lyrics by Peter J. Hill and Jay Melberg
WHERE: Fountain Hills Theater
11445 N Saguaro Blvd., Fountain Hills, AZ 85268 www.fhtaz.org
WHEN: Sunday, October 20 @ 6:00pm and Tuesday, October 22 @ 7:00pm
HOW: Appointment: www.fhtaz.org/auditions or (480) 837-9661 x3
Fountain Hills Theater announces auditions for the classic holiday musical A Christmas Carol
We've taken the spirit of the season, wrapped it in beautiful original melodies and tied it with all the holiday magic and wonder of your childhood. Fountain Hills Theater is proud to present the return of our holiday tradition, the musical adaptation of A Christmas Carol: The Musical. Based on the Charles Dickens classic, A Christmas Carol tells the tale of curmudgeonly miser Ebenezer Scrooge, who is visited by the ghosts of Christmases Past, Present and Future hoping to change his destiny and save his soul. This delightful musical, an original adaptation written by Fountain Hills Artistic Director Peter J. Hill, with music and lyrics by Peter J. Hill and Jay Melberg, follows Scrooge through a series of strange and magical journeys, where he ultimately discovers the true spirit of the holiday season.

A Christmas Carol is directed by Peter J. Hill, choreographed by Noël Irick and musically directed by Jay Melberg.
A Christmas Carol will play Dec. 6 – 22, 2019. There will be a matinee performance on Thursday, Dec. 12 @ 10:00am.
Auditions will be held Sunday, October 20 @ 6:00pm and Tuesday, October 22 @ 7:00pm. Auditioners are asked sing 16-32 bars of a song that best shows off their voice and range. An accompanist is provided. No recorded accompaniment, please. Please dress to dance.
Casting for:
Note: The roles of Scrooge, Bob Cratchitt, Tiny Tim, Ghost of Christmas Past, Present and Mr. Fezziwig have been cast.
Jacob Marley: (50+) In the living world, Ebenezer Scrooge's equally greedy partner. Marley died seven years ago. He appears to Scrooge as a ghost condemned to wander the world bound in heavy chains. Marley hopes to save his old partner from suffering a similar fate.
Fred: (25-35) Fred is Scrooge's nephew who is the opposite of Scrooge. Very lively and loves Christmas.
Fred's Wife: (18-35) Fred's charming and welcoming wife.
Young Scrooge: (18-25) Ebenezer as a young man, just starting out in the business world.
Isabelle: (18-25) Fezziwig's daughter, engaged to Scrooge when he was a young man.
Mrs. Cratchit: Bob's wife, mother of Tiny Tim and other Cratchit children. A kind and loving woman.
Mrs. Fezziwig: (40-60) A jolly woman who loves her husband.
Men of Good Will: (Two) Collecting for the poor, they encounter Scrooge several times and witness his miserliness. (Will consider 1 male 1 female)
Jenkins: The soup man/woman who represents Scrooge's customers.
**Children of All Ages Needed**
Many speaking/singing roles for children, including; but not limited to; The Cratchit children, Ebenezer as a boy, Fan (Ebenezer's sister), Turkey Boy and more!
Also ensemble roles for all ages. 
ABOUT FOUNTAIN HILLS THEATER
Fountain Hills Theater presents 3 regularly scheduled seasons of productions in their two theaters. The Theater's year-round offering includes Mainstage, Mainstage Too!, and Youth productions. Additionally, special events, community outreach, and educational arts programming for our youth is also offered. The Mainstage (often called the "big") theater seats 130 and is devoted to medium and large-scale popular musicals and plays including the best of Broadway and Off-Broadway. No seat is more than 35 feet from the stage. The Youth/Mainstage Too! (also called the "little" theater) is a smaller, more intimate 90-seat, thrust style auditorium that offers thought-provoking, inspiring and sometimes challenging productions including Broadway musicals, original plays, musicals, and art works. Most of the youth productions are performed in the more intimate, smaller theater. Both stages often run productions concurrently. Special events are offered throughout the season on both stages as well as in community centers. The Theater has been in operation as a professionally-directed community theater for over 30 years. The Mission of Fountain Hills Theater is "to engage, inspire and entertain diverse audiences, train and support our youth, and celebrate the essential power of the performing arts." Fountain Hills Theater is a 501(c)(3) organization. All gifts are tax deductible. The Theater is 100% funded by ticket sales and donations. Volunteer opportunities are available. Fountain Hills Theater is located at 11445 N. Saguaro Blvd., Fountain Hills, AZ 85268. Phone: 480.837.9661. Fax: 480.837.5972. The Box Office is open Tues.-Fri., 12pm-5pm and Sat. 10am-5pm (closed Sun. and Mon.). The website is fhtaz.org.