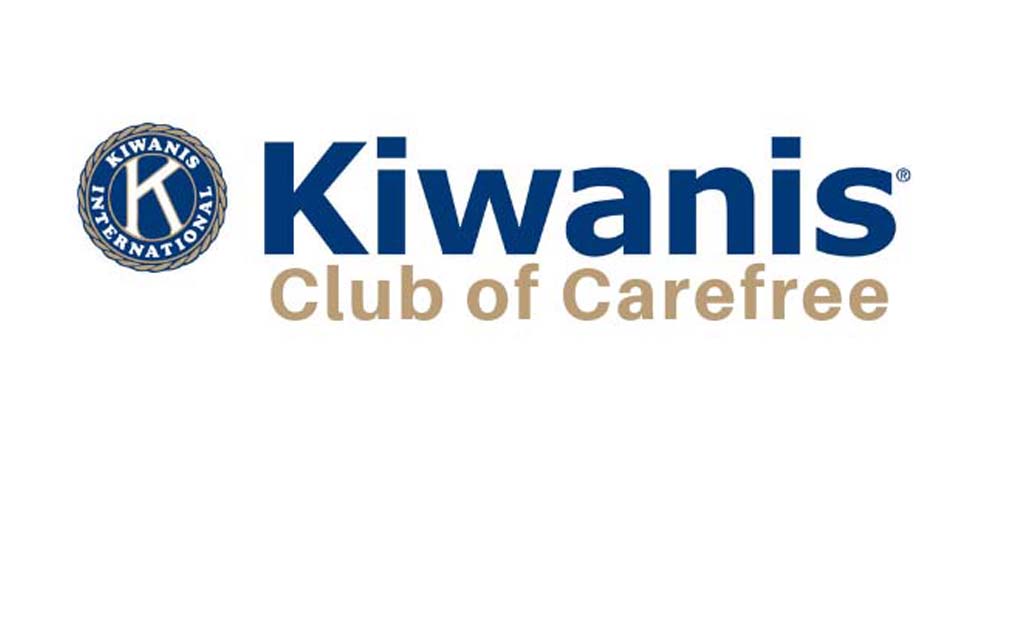 CAVE CREEK –  A "Behind the Scenes" look at how the Kiwanis Club of Carefree decides which students, schools, community groups and organizations will receive its financial support.
The Kiwanis Benefit Foundation typically generates revenue of about a million dollars a year, mostly from sales at its Kiwanis Marketplace Thrift Store in Cave Creek. After expenses, the Foundation usually has over $800,000 available each year to give back to the community. Three standing committees – Scholarship, Major Projects, and Funds Requests, make decisions regarding which organizations receive funding, and the amount. This article focuses on the Funds Requests Committee.
The Funds Requests Committee members are John Skarda, chair, Joyce Jordan, Craig Raby and Gary Howard. This committee acts as a sort of "clearing house" for written applications mailed in by applicants. The committee determines which of the three standing committees are appropriate to review an application. Applications to award scholarships to college-bound students go to the Scholarship Committee; applications for most school related funding go to the Major Projects Committee, and applications for all other concerns remain with the Funds Requests Committee.
The Funds Requests Committee addresses applications by local schools and community organizations for help with their specific projects or programs. The geographic limits of Club giving are roughly the same as the boundaries of CCUSD. Last year the committee's budget was over $200,000. The committee usually receives twice the number of applications that it can fund. Approximately 60-70% of applicants have received awards in the past. For those who do receive awards, the amounts are often sizeable. For example, the Club donated $5,000 to Cactus Shadows High School for sport scholarships, $3,800 to CCUSD for an Otoacoustic hearing screener, $35,000 to YMCA for swimming and summer camp, and $25,000 to Foothills Caring Corp. Other recipients have included Annunciation School, the Boy Scouts, Carefree Christian Academy, Cave Creek Rodeo, Foothills Food Bank, Foothills Academy, Holland Center, Jubilate Arts, Kachina's Place, Our Lady of Joy, Scott Foundation, Sonoran Arts League, Soroptimist, Spirit Desert Retreat, Upscale Singers, and Veterans Heritage. In total, the committee in 2019 will approve almost $215,000 to various school and youth programs in the community. The criteria for receiving an award from the Club is always the same: Will this serve and benefit the children in our community? Kiwanis Club of Carefree has been fortunate to have been able to donate millions of dollars to worthy students, schools and organizations in the Carefree and Cave Creek communities in the last decade.
To find out more about Kiwanis Club of Carefree visit kiwaniscarefree.org