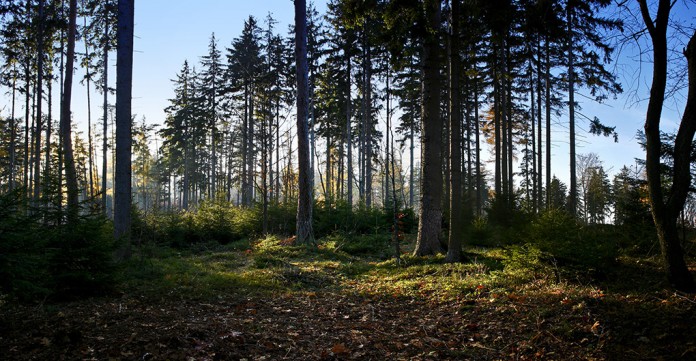 Fire restrictions remain in effect
PHOENIX — The Forest Supervisor's Office and all Ranger District offices located on the Tonto will be closed Monday, September 2, for the Labor Day holiday.
Due to minimal rainfall this summer, fire restrictions remain in effect on the Tonto.
Forest officials say they expect a large number of visitors to the Tonto's campgrounds, picnic areas and recreation sites over the Labor Day weekend.
The following are tips for a safe and enjoyable holiday weekend.
Fireworks, Campfires, and Smoking
Fireworks are prohibited year-round on all National Forest lands
Target shooting is prohibited while fire restrictions are in place
Building, maintaining, attending or using a fire, campfire or charcoal-burning device is prohibited outside of metal fire rings and metal pedestal grills provided by the Forest Service in developed recreation sites (see attached list). The use of petroleum-fueled stoves, lanterns, and heating devices are allowed.
Restrictions also apply to operating internal combustion power tools, using welding equipment or torches with open flames, operating combustion engines without spark-arresting devices in effective working order and meeting either USDA or SAE (Society of Automotive Engineers) standards
Discharging a firearm is prohibited, except for taking game in accordance with Arizona hunting laws
Smoking is prohibited except within an enclosed vehicle or building, or a developed recreation site. Please deposit the remains in an ashtray or inside a building. Do not toss or discard remains on the ground
Storms
Monsoons remain a possibility. With them come thunderstorms, which can be isolated in nature and materialize quickly.
Check weather forecasts when preparing for outings, and seek shelter in buildings or vehicles during storms (avoid sheltering under trees)
Visitors should avoid low-lying areas, washes and streams which can quickly become flooded without warning
Wildlife
Visitors should avoid contact with wildlife.
Use these "bear aware" principles.
Bears and other animals are attracted to human food and trash. Maintaining clean campsites is important.
Report bear sightings immediately to the Arizona Game and Fish Department at (623) 236-7201 24 hours a day, seven days a week.
Store food out of sight and smell of bears.
Use metal storage boxes for food and garbage in recreation sites.
Cookware and dishes should be washed in designated areas away from camping sites and stored promptly after meals.
Odorous products such as toothpaste or lotions and clothing with food or cooking odors should not be taken into sleeping areas.
Do not feed any wildlife — "Keep wildlife wild."
Know Before You Go: Ranger District and Recreation Area Information
Cave Creek Ranger District, (480) 595-3300
Globe Ranger District, (928) 402-6200
Mesa Ranger District, (480) 610-3300
Payson Ranger District, (928) 474-7900
Pleasant Valley Ranger District, (928) 462-4300
Tonto Basin Ranger District, (602) 225-5395
For more information about the Tonto National Forest and its district offices, visit https://www.fs.usda.gov/main/tonto/home.
List of recreation sites where campfires are allowed in metal fire rings and metal pedestal grills provided by the Forest Service:
Cave Creek Ranger District
Bartlett Lake Recreation Area
Bartlett Lake Marina
Rattlesnake Cove
SB Cove parking lot ramadas with metal charcoal pedestals grills
Yellow Cliff parking lot ramadas with metal charcoal pedestals grills
Seven Springs Recreation Area
Springs Group Site
CCC Campground
Lower Verde Recreation Area
Needle Rock Day Use Picnic Area
Globe Ranger District
Timber Camp Equestrian Group Site
Timber Camp Campground – Brundrett #1 and Brundrett #2
Jones Water Campground
Oak Flat Campground
Kellner Group Recreation Site
Icehouse CCC Picnic Site
Sulphide Del Rey Campground
Pinal Campground
Upper Pinal Campground
Pioneer Pass Campground
Mesa Ranger District
Saguaro Del Norte
Butcher Jones
Acacia
Boulder
Laguna
Palo Verde
Granite Reef
Phon D Sutton
Coons Bluff
Saguaro Lake Marina
Canyon Lake Marina
Pebble Beach
Blue Point
Sheep's Crossing
Water Users
Larry Forbis Group Site
Payson Ranger District
Houston Mesa Campground
Houston Mesa Horse Camp
Ponderosa Campground and Group Sites
Christopher Creek Campground and Group Site
Sharp Creek Campground and Group Sites
Lower Tonto Creek Campground
Upper Tonto Creek Campground
Tonto Basin Ranger District
Apache Lake Marina
Vineyard Picnic Site
Roosevelt Lake Marina RV Campground
Frazier Campground
Frazier Group Site
Windy Hill Campground
Cholla Campground
Grapevine Campground
Cottonwood Picnic Site
Schoolhouse Campground
Burnt Corral Campground