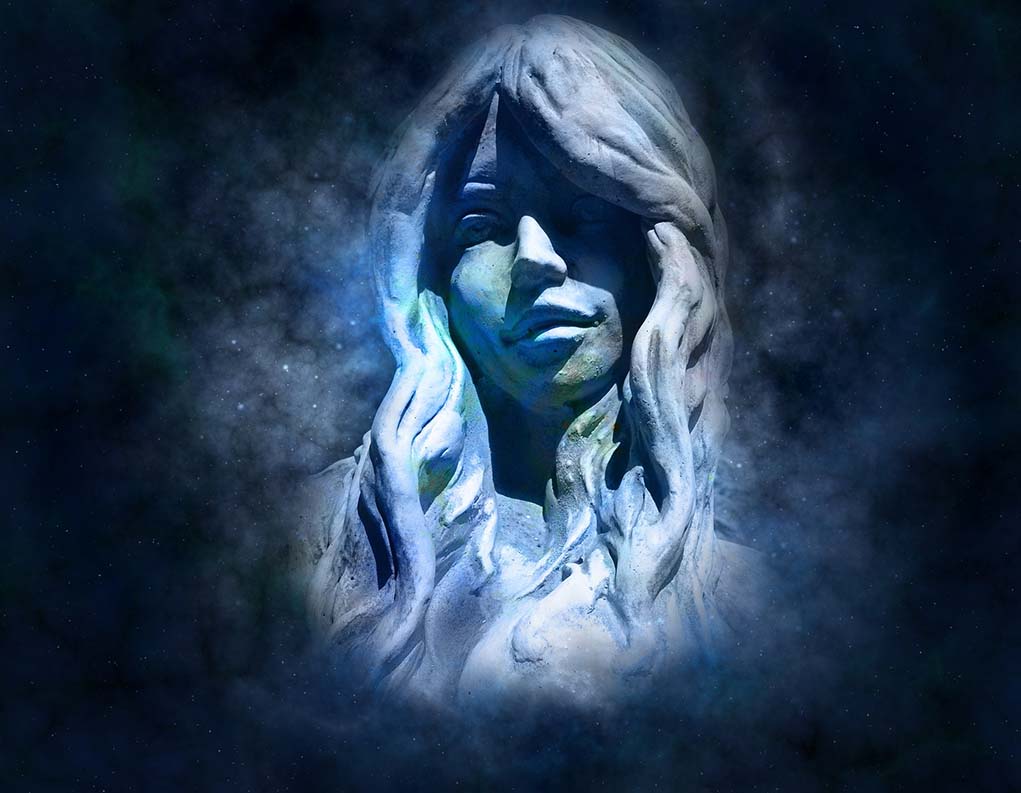 Editor's note: Vivian will be on vacation for September. Look for Stargazer's return in October.
For All Signs: Mercury, ancient messenger god, is unusually busy throughout this week. This suggests that most of us will be preoccupied with communication of one form or another. There may be many phone calls, messages, letters, quick conversations, rapid decisions, and/or papers to write. The period is favorable for probing into causes and finding the bottom line to any matter. Beware of the tendency to jump to conclusions or acting before all the facts are clear. Remind yourself of how the old "gossip" game is played and don't take what you hear very seriously unless it is verified by another trusted source.
Aries: You have enough energy to spare. Apply heavy muscle to exercise or a chore that needs to be done. Otherwise you may become snappy and are liable to pick a fight. Work with those who share your rhythm this week, or you may say things that you'll wish you had not. We each have our own drumbeat and yours is faster than most at this time.
Taurus: You have many favorable aspects this week. The planets offer positive passage with relation to travel, fun, romance, education, and legal interests. Move forward in any project that interests you.
Gemini: The lead paragraph pertains to you. Your mind is like a chattering magpie. You may feel the need to contact family members for serious discussions. Calm yourself by sorting and organizing your personal items and tools at home.
Cancer: You may have one or two unusual experiences this week that could be written off as coincidences. They are not. Look for the meaning in each and let them teach you something you need to know. Teachers come in many forms and sometimes when you least expect it.
Leo: Financial concerns have a way of working out favorably. You need to be open to discussion and negotiation to find the "right" solution. You have an unusual opportunity coming your way early in the week that will materialize fairly soon.
Virgo the Virgin: (Aug 22–Sep 22) You are in high gear this week. You must use your wits and think quickly. You rather like this kind of stimulation, but use caution with the accelerator. There may be a cop on every corner. Pay attention to what you are doing with knives and other tools. Your reflexes are off a notch.
Libra: Your aspects favor business and projects involving your home or property. You lean toward the introverted interests at this time. Take time to enjoy books, writing, and movies that you have wanted to see.
Scorpio: You have more energy than you know how to manage this week. Use caution when driving because your accelerator foot is probably a bit heavy. Pour that muscle into making improvements in your environment and the neighborhood. Be aware of your tendency to overwhelm others now.
Sagittarius: Warning to those on diet and exercise programs: this week it is just too easy to break training. If you mean what you've promised to yourself, don't go anywhere in which you would be in harm's way. It is a time in which you feel more outgoing and extroverted. Social life is a pleasure.
Capricorn: Circumstances from your past may be particularly troublesome at this time. If needed, a legal consult could be very helpful. Stay within the expected limits now. Don't stretch your boundaries beyond the line.
Aquarius: Mistakes in paperwork or filing may become an irritant this week. Double check everything to save yourself some trouble later. Back your way carefully out of domestic trouble. Your resistant attitudes are not helping the situation at all.
Pisces: Your feelings are exuberant and your mind is chattering like a magpie. Make an effort to watch the faces of others. They may not be so absorbed with your ideas as you are. Write about what you are thinking so you can take a good look at it later. Not everything you plan is practical, but it will probably lead you to somewhere in creative territory.
Are you interested in a personal horoscope? Vivian Carol may be reached at (704) 366-3777 for private psychotherapy or astrology appointments (there is a charge). Blog: http//www.horoscopesbyvivian.com