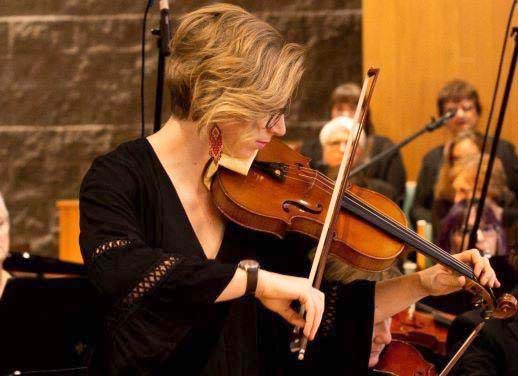 Are teaming up to make music in the 2019-20 season!
ProMusica Arizona (PMAZ) is pleased to announce that a musical collaboration with Arizona Christian University (ACU) will begin in the fall. ACU students joining the PMAZ Orchestra for the upcoming season will earn college credit for their participation. The arrangement will require students to attend weekly PMAZ rehearsals and perform in concerts throughout the season. In addition, current adult members of the PMAZ Orchestra who want to obtain college credit for their participation in PMAZ can enroll for credit through ACU.
According to PMAZ Concertmaster and ACU Professor of Violin, Meghan Ruel, "The partnership between PMAZ and ACU will provide valuable performance opportunities for ACU students and bring additional talent to the PMAZ Orchestra."
ACU is an accredited, private, non-profit university in Glendale established in 1960. The university offers numerous bachelor's degrees in a variety of fields. For more information about ACU, go to arizonachristian.edu.
Chorale and Orchestra Auditions on August 6
ProMusica Arizona is a multi-generational community choir and orchestra offering a welcoming experience for our members. We will be holding auditions for singers and instrumentalists at Crosswinds Presbyterian Church, 20125 N. 15th Ave., Phoenix 85027 on Tuesday, August 6 from 7:00 – 9:00 pm.
ProMusica Arizona ensembles perform a wide variety of repertoire from classical to popular, including major works and concert versions of musicals.
For more information, go to pmaz.org and click on Audition.
For an audition appointment, contact Patti Graetz at pgraetz@pmaz.org.
The mission of ProMusica Arizona is to enrich lives in the Greater Phoenix area, with focus on the North Valley, through innovative, joint performances of its multi-generational Chorale and Orchestra. ProMusica Arizona was founded in 2003, and is a non-profit 501(c)3 organization. For more information or to make a tax-deductible donation, go to PMAZ.org.