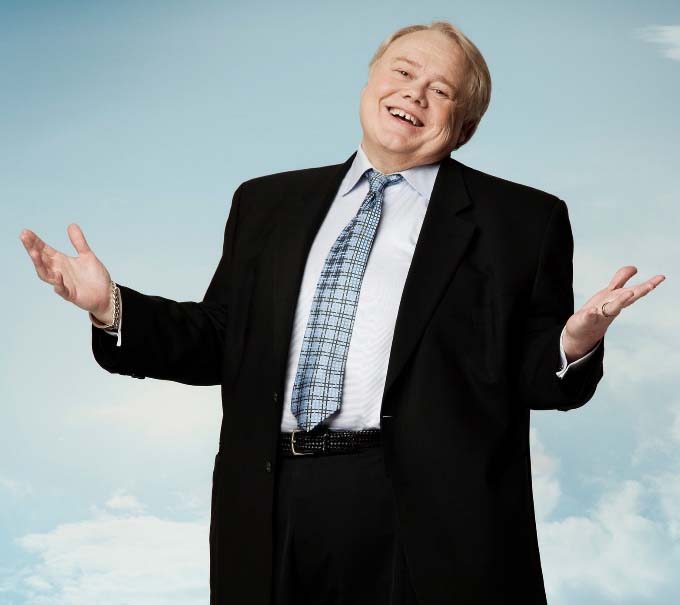 Performances Added to Scottsdale Center for the Performing Arts
SCOTTSDALE, Arizona — Scottsdale Center for the Performing Arts is excited to announce additional experiences for the upcoming season. The 2019–20 season is bursting with performances for everyone, from acclaimed singer-songwriters and must-see dance companies to renowned classical musicians, returning favorites and more. Marc Cohn, Spanish Brass with Chano Domínguez, the return of Live & Local performances and the always-funny Louie Anderson join the beloved Keyboard Conversations® with Jeffrey Siegel series, internationally known violinist Anne-Sophie Mutter and Broadway veteran Patti LuPone to round out the Center's 2019–20 season.

Just Announced
The following performances are on sale to members on August 1 and the general public on August 15.
Live & Local
Jaleo: CubaCaribe
Saturday, Sept. 14, 2019, 8 p.m.
Jaleo is a staple in the Arizona Latin music scene. Experience an evening of Cuban and Caribbean music.
---
ariZoni Theatre Awards of Excellence
Monday, Sept. 23, 2019, 5:30 and 8 p.m.

Scottsdale Center for the Performing Arts celebrates the return of the ariZoni Theatre Awards of Excellence. Whether you are a nominee, a theater manager, a designer, or just a fan of Arizona theater, you are welcome to attend.
---
Louie Anderson
Friday, Oct. 18, 2019, 8 p.m.
Iconic comedian and Emmy®-winning actor Louie Anderson is one of the country's most adored stand-up comics. Named by Comedy Central as one of the "100 Greatest Stand-Up Comedians of All Time," Anderson currently stars in the FX comedy series "Baskets."
---
Monica Heuser's Tribute: Remember Patsy Cline
Saturday, Oct. 19, 2019, 8 p.m.
Celebrate the music of Patsy Cline with Monica Heuser and a live band for her national tour of "A Closer Walk with Patsy Cline."
---
ASU Concerts @ The Center: An Evening of Solo Piano and Chamber Music
Monday, Oct. 28, 2019, 7:30 p.m.
This evening of music by "Liszt and his Rivals" for solo piano and chamber music features ASU faculty and students. ASU faculty members include Robert Hamilton, Baruch Meir, Andrew Campbell, and new piano faculty member, Cathal Breslin.
---
Live & Local
Sugar Thieves
Sunday, Nov. 17, 2019, 7 p.m.
The Sugar Thieves have a sultry blues roots foundation and powerhouse delta sound that will take you back in time. They blend the blues, country and other musical influences to create a sound that moves audiences of all ages and backgrounds.
---
Roots Rising! Featuring Matt Andersen, Gaby Moreno, and Liz Vice
Wednesday, Nov. 20, 2019, 7:30 p.m.
Artists from across the roots musical landscape gather for a night showcasing some of the best young, contemporary talent. Blues artist Matt Andersen, Latin Grammy® winner Gaby Moreno and soul singer Liz Vice come together for an evening of stripped-down, individual performances and a collaborative finale.
---
ASU Concerts @ The Center: ASU Big Band Night
Monday, Nov. 25, 2019, 7:30 p.m.
A longtime favorite of Valley audiences, the ASU Concert Jazz Band performs choice selections, spanning the history of big band music and beyond, for an unforgettable night of music.
---
Live & Local
2nd Hand Sam and His Country Gentlemen: Holiday Blues
Sunday, Dec. 8, 2019, 8:30 p.m.
2nd Hand Sam and His Country Gentlemen play authentic country music with a holiday blues twist. Listen to your favorite classic country and western tunes from the '40s, '50s and '60s.