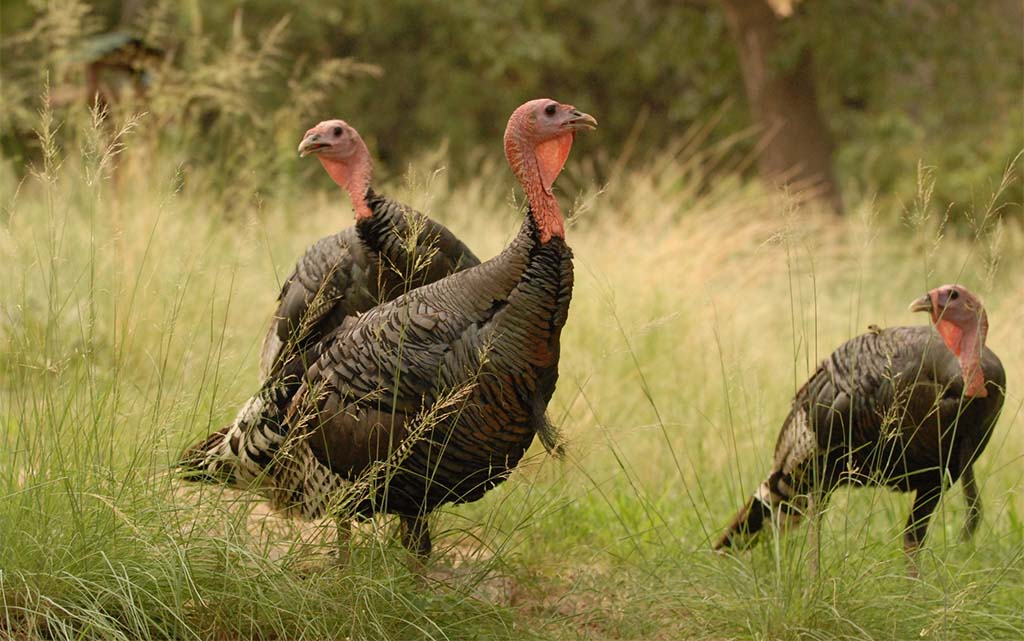 The next meeting of the Arizona Game and Fish Commission will be held Friday, Aug. 2 at the Northern Arizona University de Bois Center (Building 64), Aspen ABC Conference room, 308 E. Pine Knoll Dr., Flagstaff.
Agenda revisions, if any, are typically posted no later than the Wednesday before each meeting.
Going fast: fall turkey, youth-only javelina hunt permit-tags
PHOENIX — Arizona hunters still have an opportunity to receive a hunt permit-tag for select 2019 fall turkey and youth-only javelina hunts. 
As of last week, there were 418 permit-tags available for fall turkey in Game Management Unit 12A, and 210 youth-only permit-tags for javelina in various units throughout the state.
All leftover permit-tags can be purchased in person with a completed paper application at all department offices.
For a complete list of leftover permit-tags, visit https://www.azgfd.com/Hunting/Draw/. For more information, including license and permit-tag requirements, view the "2019-20 Arizona Hunting Regulations" booklet online, or call (602) 942-3000.
Arizona Big Game Super Raffle nets $669,065 for wildlife
10 permit-tags, Swarovski optics package, N.M. elk hunt among prizes
PHOENIX — Winners of the 14th annual Arizona Big Game Super Raffle were announced Thursday night at Arizona Game and Fish Department headquarters in Phoenix. 
The prizes included a total of 10 Special Big Game Tags, one for each of the state's big game species — bighorn sheep, elk, mule deer, white-tailed deer, pronghorn, bison, turkey, bear, javelina and mountain lion. The permit-tags were awarded by the Arizona Game and Fish Commission. Raffle tickets ranged from $5 to $25, depending on the species. A New Mexico elk hunt and Swarovski optics package also were raffled.
In the 14-year history of the raffle, more than $7 million has been raised for wildlife and wildlife management in Arizona. This year's event generated $669,065.
The 2019 winners:
Bighorn sheep: Joe Schoendorf III, Grafton, Wis.
Black bear: Kay Davidson, Mesa, Ariz.
Bison: Mike Mancuso, Mesa, Ariz.
Elk: Mark Stricker, Gering, Neb.
Javelina: Ed Shippen, Yuma, Ariz.
Mountain lion: Noel Bornmann, Spring Branch, Texas
Mule deer: Cliff Findlay, Henderson, Nev.
Pronghorn: Sean Donovan, Half Moon Bay, Calif.
Turkey: Shane Gregory, Scottsdale, Ariz.
White-tailed deer: Daryl Hall, Gilbert, Ariz.
New Mexico elk hunt: Aleigha Farmer, Shamrock, Texas
Swarovski optics package: Harold McPherson, Healdsburg, Calif.
The raffle is conducted by a nonprofit entity to raise money for wildlife conservation efforts. A volunteer board of directors, comprised of representatives from sponsoring organizations, oversees the operation of the raffle.
Every dollar raised for each species through the raffle is returned to the department and managed by the Arizona Habitat Partnership Committee (AHPC) for that particular species. With input from local habitat partners across the state and sponsoring organizations involved in the fundraising, project priorities are determined that will provide the most benefit to each species. 
For more information, visit http://arizonabiggamesuperraffle.com.
AZGFD recommends amending spring bison hunts for 2020, 2021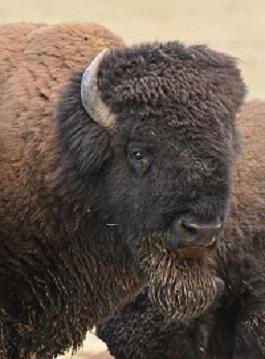 PHOENIX — To increase total harvest and improve hunter satisfaction, the Arizona Game and Fish Department (AZGFD) is recommending the Commission amend the spring bison hunts for 2020 and 2021.
The Commission approved the 2020 and 2021 spring bison hunts and hunt permit-tag numbers in April 2019 as part of the two-year recommendation package. AZGFD, however, is concerned about the availability of bison during the approved seasons.
A total of 25 hunt permit-tags were issued for this year's first House Rock herd hunt (April  5-June 2), yet hunters harvested only two bulls. A combination of late heavy snowfall that limited hunter access, and the fact that bison remained longer than usual on winter range inside Grand Canyon National Park, resulted in a significantly higher days-per-harvest ratio for this hunt than in past years.  
As a result, hunter satisfaction was low and resulted in several complaints received by AZGFD.
AZGFD recommends amending Commission Order 8 by:
Lengthening the first bull hunt by 10 days, extending it into normally drier weather when bison can be found more predictably on the Kaibab National Forest.
Maintaining the 13-day bull hunt in mid-June, but reducing the number of permit-tags from 12 to 10. No more than nine bulls have been harvested during the current June hunts, so the reduction of two permit-tags should not decrease the harvest.
Combining the third and fourth bull hunts for a 34-day hunt beginning in late June. This will allow for a longer season, when the presence of bison is less predictable on the Kaibab National Forest.
Combining the two summer cow hunts into one hunt with a reduction of eight permit-tags (the typical harvest is four or five). This recommendation should not reduce the overall cow harvest, while providing more flexibility for hunters.
The recommendation is for an overall reduction of 22 permit-tags (14 bull, eight cow) each year, with the expectation that total harvest and hunt success will return to previous levels. The amendment only applies to the 2020 and 2021 spring hunts, and does not affect the 2019 or 2020 fall hunts.