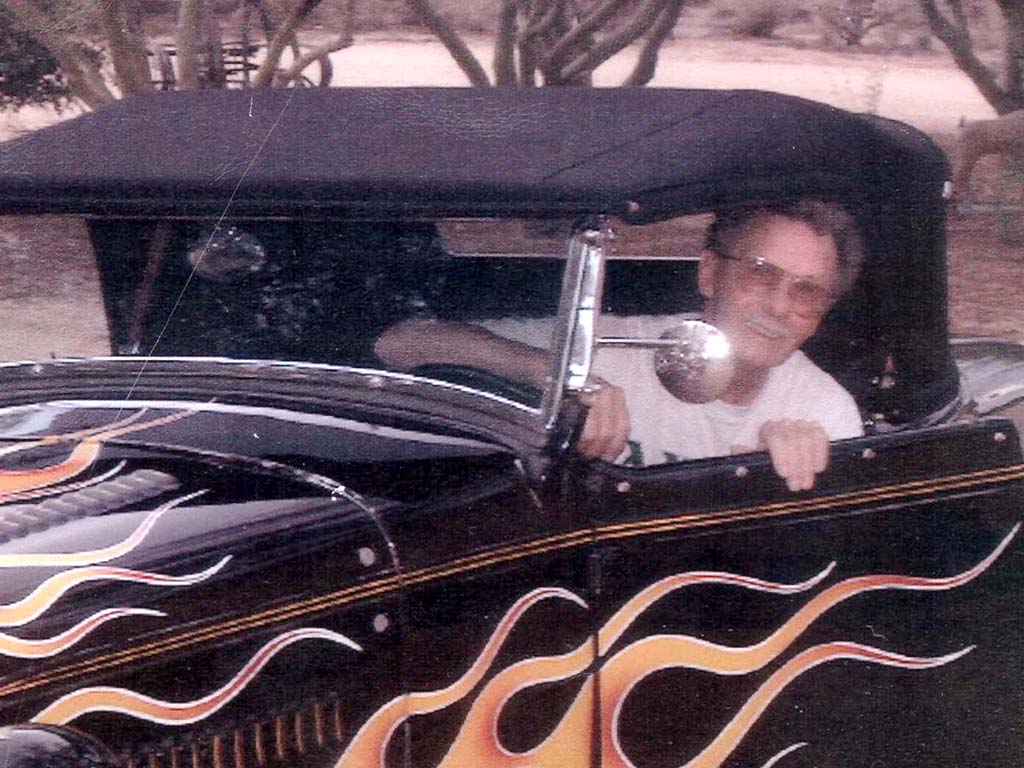 1937 – 2019
Pat Slevin of Cave Creek passed away peacefully on July 17, 2019. He was born in Detroit, Michigan on Oct. 19, 1937. He relocated to Cave Creek in the early 90's from Lake Orion, Michigan to build his dream home and be close to his family, after a 35-year career with Cadillac Motor Company.
An avid car enthusiast and dedicated hot rodder since his early teens, Pat had built and restored several beautiful cars, including a 1951 Allard K2 (AKA – "Grendel" ), 1941 Caddy, the historic 1932 TommyFoster Ford Roadster, 1932 Ford Roadster (AKA – "Flamer") that was featured in an episode of the Happy Day's sitcom with "The Fonz," and a 29′ model A Ford roadster complete with rumble seat. All his cars won numerous awards such as the much coveted "Meadowbrook Lion" and award at the Concours d' Elegance in Pebble Beach, plus numerous magazine features and tributes.
Pat was well known in the community for his quirky sense of humor and enthusiastic zest for life, he will be missed by many.
He is survived by his daughter, Lora Griffin, son-in-law Jim Griffin of Cave Creek, grand children James Patrick, Jessica Ann, Emily Rose and great-grandchildren Mila, Landon and Annabella.