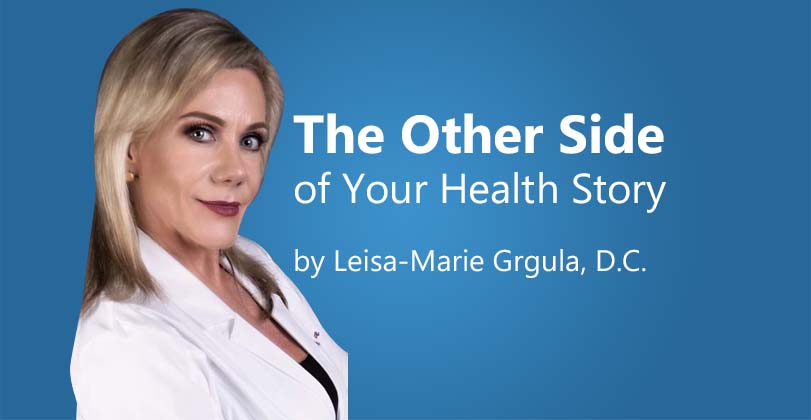 So you've had surgery and you still have pain. Now what?
You still have options. When you have surgery, and it doesn't resolve the condition it was supposed to, it's called a failed surgery. In some cases, patients have surgery, and the original condition is resolved, but they come out with other pain or debilitating symptoms that weren't there before the surgery! This too, is called failed surgery. Patients I've treated who've had failed surgery, usually have tried physical therapy, injections, and medications with no relief. At that point, another surgery is generally recommended. The patient is frustrated, tired, and unwilling to go through the ordeal once again.
Surgery is not always the only answer to spinal or other joint conditions. Some patients choose only western medical treatments for different reasons. Of course, in some special cases, surgery is the only option. I won't be discussing those types of cases. They speak for themselves. In other cases, there are alternatives that are not presented to the patient. As a doctor who has treated serious musculoskeletal conditions for 24 years, I've been able to provide patients an alternative to invasive surgery. Of course, the patient comes to me seeking this alternative. In most cases, they've tried medications, injections, physical therapy, radiofrequency ablation, and even traditional chiropractic with little or no relief. Once the choice to have alternative therapy is made, it's a team effort between the patient and myself. There is no magic bullet. In all treatments, the patient should play a role in their treatment plan. This may involve working together to change some habits, including how they approach daily activities and some food choices. A positive outlook of allowing the body to heal is necessary to help the treatments work. Even if the patient choses surgery, they should ask the surgeon exactly what they can do as a patient, to help the healing process. Too many times, I see patients rely so heavily on the surgery or medication, and they don't take responsibility to make good choices afterwards, that work with the treatment. This can lead to poor results from the surgery.
All alternatives are not the same. If you're a candidate for surgery, it's best to get at least 3 opinions on the procedure. When considering an alternative to surgery, I encourage the same. As I mentioned earlier, many patients have even tried chiropractic. All chiropractic methods are not the same. This is very different. Some other methods are not the best for surgical prevention. In my practice, I've only had 4 patients have to have spinal surgery as long as they followed my treatment plan, and recommendations for any lifestyle changes. For patients who are booked for surgery about 6-8 weeks out, I've been able to prevent the surgery. For those patients who ultimately had to have surgery, I found them surgical consults right away. Preventing surgery is not a quick fix. It involves coming in for those 6-8 weeks, and in many cases, a few weeks more. When acupuncture and other therapies are included, the body heals much quicker, without the invasive surgery and painful recovery. For failed surgery, it may take even longer to relieve the symptoms caused by the surgery. Please visit the home page on my website to see the video of a failed surgery case I presented at a conference.
To recap, first look into all options. Not all conditions that are referred to a surgeon, need surgery. Do your research. Consultations for alternative treatments should be done with practitioners of those methods. Surgeons are not the best doctors to ask about alternatives. Their specialty is surgery. And please, no matter what your choice, play a role in your recovery. Do what you can to work with the healing process, not against it. I offer my readers a complimentary consultation for an alternative to surgery. Just call my office for an appointment. We'll let you know what is necessary to bring for my review.
For questions regarding my articles, please email me at
DrLeisa@CaringPainRelief.com
Leisa-Marie Grgula, D.C.
Chiropractic Physician
Accurate Care Pain Relief Center
21043 N. Cave Creek Rd. #A9
Phoenix, AZ 85024
602-493-2228
www.CaringPainRelief.com