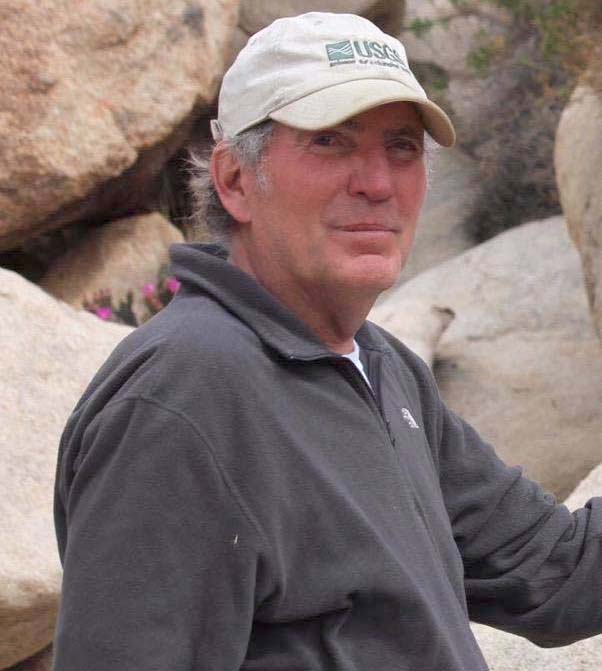 Mark Brontsema passed away peacefully on June 18, 2019. He is preceded in death by his parents, Hank and Edith Brontsema. Mark is survived by his siblings, Cindy (Gary) Powalish; Ted (Mary) Brontsema, David (Doris) Brontsema and Sandi (Justin) Bellis; nephews and nieces, Michael Powalish, Christie (Karl) Koester, Mark (Amy) Powalish, Angela (Drew) Meekhof, and Tabitha Bellis; great nephews (Jackson and Nathan) and great nieces (Audrey, Grace and London); his partner of several years, Elizabeth Suffolk and his entire writing community and climbing family.
Mark grew up in Broadview, Illinois and moved to Carefree, Arizona in his early twenties. A passion was born the second Mark scaled his first desert mountain and he later turned his love for the outdoors into a thriving business – Arizona Climbing and Adventure School. Mark often noted that, "Mother Nature doesn't recognize the egos of mere mortals or bow to their obsessions. Remote, vertical adventures force you to trust strangers and lose sight of the familiar comfort of home and friends. You are constantly off balance. Nothing is yours except the essential things – air, sleep, dreams, the mountains, the sky – all things tending towards the eternal of what we imagine of it."
Mark had the opportunity to climb, sea kayak, canyoneer and backpack in some of the most remote areas of the Western Hemisphere. He participated on international expeditions from the cold Alaskan mountains and oceans to the vertical pinnacles of Yosemite and Tierra Del Fuego. He also was the director of Youth Wilderness Challenges, a community education and substance abuse prevention program of the Cave Creek School District and a Sierra Club outing leader.
He shared his extraordinary experiences with all of us through his gift of writing and storytelling. He crafted several articles locally and nationally for journals, newspapers and publications and later became a winning columnist. He inspired us through his stories of self-discovery to find the adventure in every day and reminded us to never take life too seriously and live life just a little more…"Carefree."