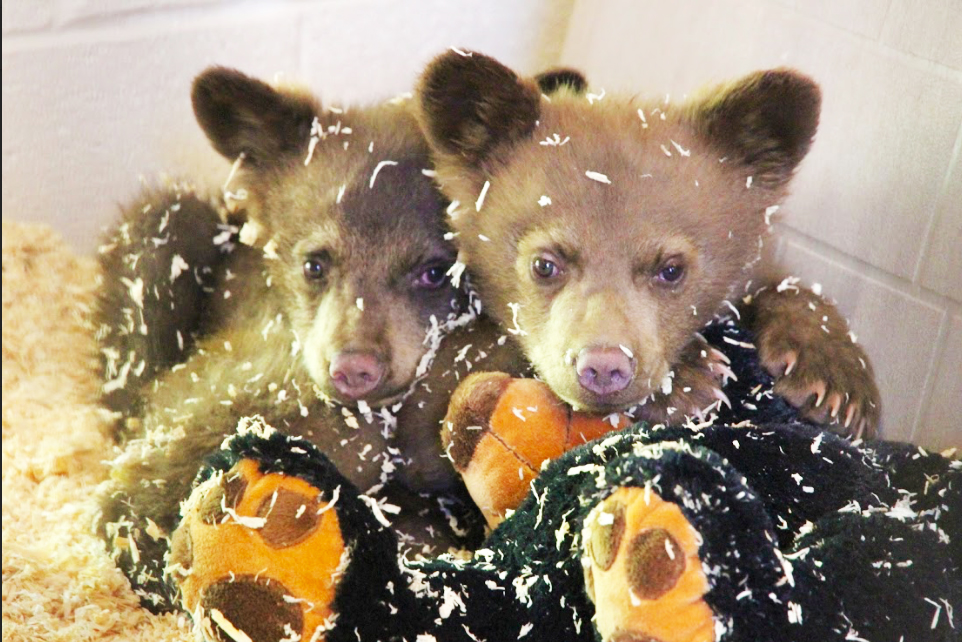 Saturday, June 1, Bearizona celebrated the one-year anniversary of the rescue of the four bear cubs who were orphaned and adopted last year as well as National Black Bear Day. The popular drive- and walk-through wildlife park will donate $5 for every car entering the park to the Appalachian Bear Rescue.
In 2018, Bearizona adopted four orphaned black bear cubs after their mothers were euthanized for being too habituated to humans and entering civilized neighborhoods.
The first two rescues were 5-month-old male cubs from Pinetop-Lakeside who made national news when they were discovered hiding at the top of a 75-foot tree one day after their mother was taken by the Arizona Game and Fish Department from a residential neighborhood. A local resident had been feeding the bear daily and this was the second time the Arizona Game and Fish Department had attempted to relocate this bear from a residential area back into the wilderness, which meant she ultimately had to be put down. Unfortunately, the mother was euthanized before the department discovered she had two helpless 15-pound cubs that were unfit to survive in the wilderness without her.
Bearizona rescued two more five-month-old black bear cubs the same month, in June 2018, when their mom was euthanized by White Mountain Apache Tribe Game and Fish after entering multiple campgrounds.
Today, the bears, named Bjorn, Ole, Naki and Dala, are doing well and thriving in their new home.
With summer officially in full-swing, parents on the hunt for kid-friendly activities can keep it local this weekend while supporting a great cause and enjoying wildlife!