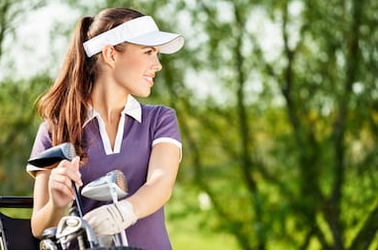 By Maja Peirce
-The Annual Southwestern Amateur Golf Tournament is opening their doors to women in 2020.
-After 104 years of being one of the country's leading tournaments for top-ranked men's amateurs, the event is open to mixed and women teams.
-The Southwestern Amateur Golf Tournament has been played at the Desert Mountain Club for the past six years and will be held there again June 12 through June 15, 2019. The women's and mixed teams can begin signing up for the 2020 competition next spring.
-"It's about time, after about 104 years all men, it's time to add the women and if you look into what is happening in women's golf, it's just expanding. College women's golf is just booming," said John Ranslem, executive director of the tournament.
-The National Golf Foundation Golf Industry Report states that 24 percent of all golfers are women, showing an increase of more than 13 percent in just the past five years.
-"We think it will add a lot of enthusiasm and excitement to the tournament," said Ranslem.
-The rules and regulations of the game remain the same for both men and women with a few exceptions. Women having shorter distances on the course. This is based on the underlying statistic that on average, women only hit 75% of the distance men do.
-Men and women's golf clubs are also made differently. Besides the pink accent marks that one might think is the only difference between the two, womens golf clubs are shorter with a more flexible shaft. This variance is based in the idea that most women are shorter than men and possess a less powerful swing. A shorter club with a more flexible shaft makes it easier for one to hit the ball high into the air. However, a few professional women golf players such as Michelle Wie, who stands at six foot, and Lexi Thompson, five feet eleven inches, play with mens golf clubs. Highly, however, is not the only factor, they must also possess a LPGA-quality swing speed in excess of 90 mph with their driver.
-Womens golf societies weren't created until the last quarter of the 19th century but women played golf long before that, beginning in the 1700's. Now, the nation has several Division I women's golf teams in college as well as in high school.
-The 2019 Southwestern Amateur Golf Tournament is open to the public to watch and they look forward to playing with women this time next year in 2020.