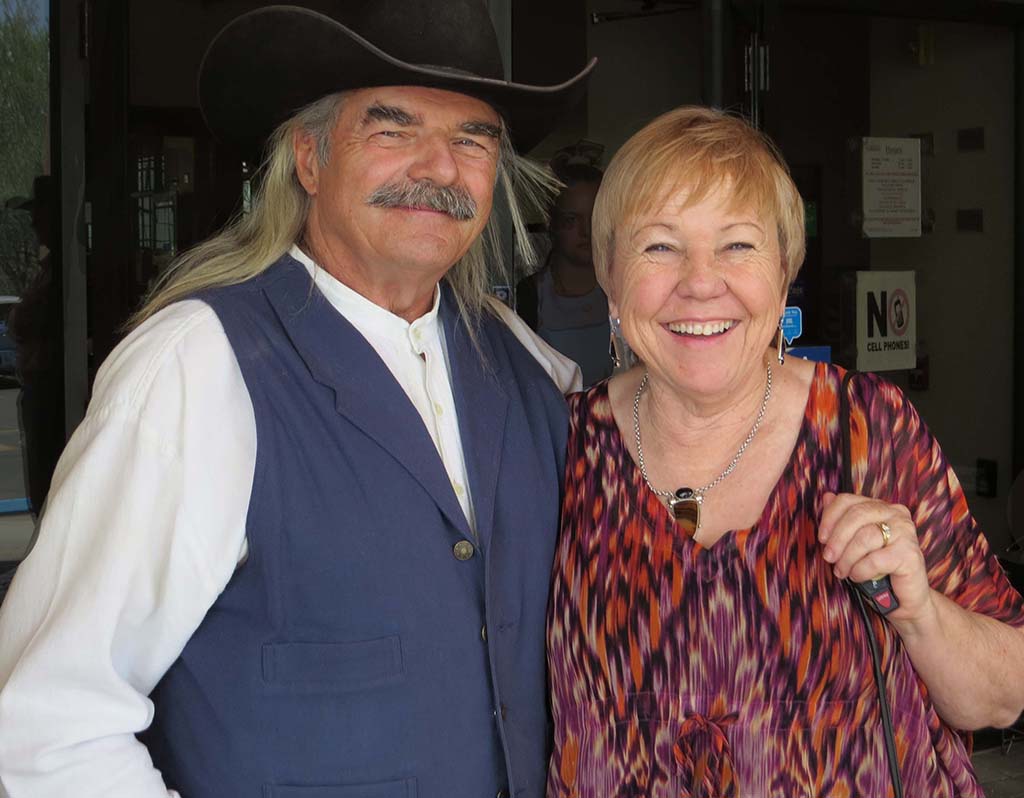 A group of approximately 50 citizens met at the Desert Foothills Library on Saturday, May 23 to explore ways to add almost 30 acres of the Harmony Hollow property to the Spur Cross Ranch Conservation Area.  

20 years ago, the citizens of Cave Creek voted for a one-time property tax to preserve the Conservation Area. The property tax sunset in 2012. At present, there is no Town of Cave Creek property tax. 

Harmony Hollow includes land adjacent to the entrance to the Conservation Area and the brown house that is visible across Cave Creek from the main parking lot. It includes a broad area of bottom-land within and adjacent to the creek, a stream-level crossing, as well as higher ground on both sides of the creek. 

Harmony Hollow is nearly surrounded by the Spur Cross Ranch Conservation Area. It would make a logical addition. But if it is sold to a private person or to investors, there is a possibility of four to five new homes on the property.

The Town of Cave Creek, Maricopa County and the State of Arizona each provided about a third of the $21 million to purchase the Spur Cross Ranch Conservation Area. At the current asking price, however, none of these previous partners can purchase Harmony Hollow. However, if a private person or group could purchase Harmony Hollow and gift it to one of these partners, there could be significant tax advantages for the donor.

The Spur Cross Ranch Conservation Area is approximately 3 square miles and includes Elephant Mountain, the Jewel of the Creek and land surrounding the Phoenix Mine site. The town owns mine site itself, now used for Conservation Area parking and the Spur Cross Stables. 

Unique among the County Park System, the Spur Cross Ranch Conserving Area is dedicated to natural habitat preservation, hiking trails, equestrian and educational use. It also provides non-motorized public access to the Tonto National Forest north of the Conservation Area. According to its master plan, Spur Cross will never include a camping area or other recreational facilities.

Guided hikes are available by Ranger Kevin Smith and his docents that include visits to Native American petroglyphs and habitation sites, 18th and 19th century history, plant and wildlife, geology, hydrology, star gazing and other educational events. Most outdoor activities take place in the cooler months. For schedules, visit the Maricopa County Parks and Recreation web site or the Spur Cross Facebook page.
— submitted by Thomas McGuire