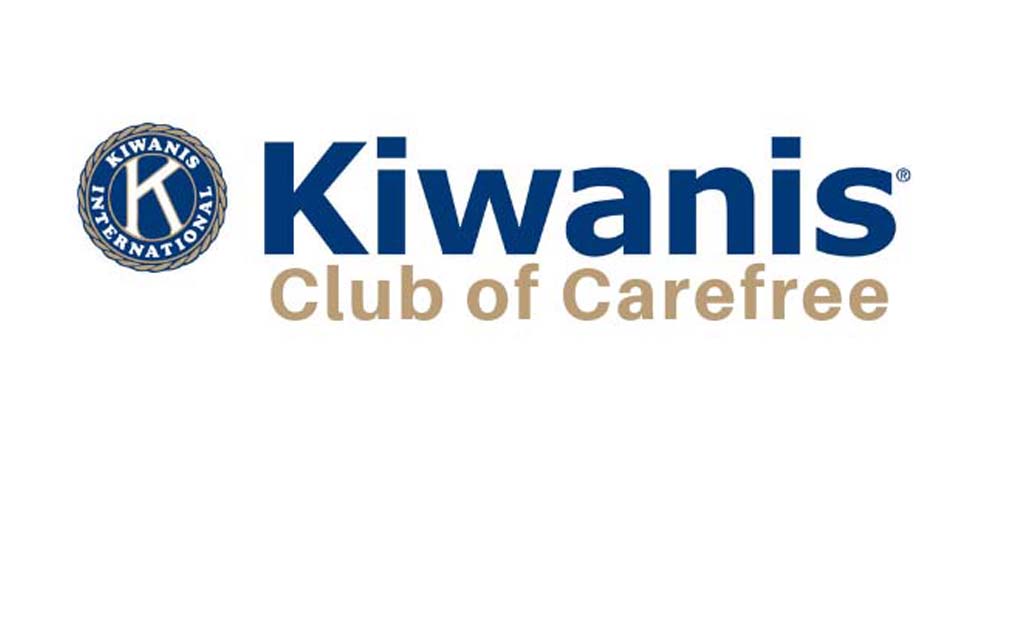 CAVE CREEK – The May 8th weekly meeting of the Kiwanis Club of Carefree featured the Election of Officers for next year. Their term will begin on October 1:
Cannon Dart – Immediate Past President
Mike Poppenwimer – President
Andrew Donohue – President elect
Scott Brown – Vice President
Toby Payne – Secretary
Howard Dicke – Treasurer (in office for one more year)
Joyce Jordan – Director
Bob Moore – Director
"We Do It For The Kids! The Focus of the Kiwanis Club of Carefree is on helping children recognize and develop their potential. We offer post-secondary scholarships, summer art programs, community science fairs and mentoring, special needs support, youth service organizations and more. The vast majority of the funds we raise are invested in the children of our community; and programs benefiting the community.
Today our club has about 200 members, ranking us within the top ten largest Kiwanis clubs in the world. We believe that investing even one fraction of one's time, talents, energies and experiences will make a world of difference tomorrow. We also enjoy making friends along the way."
Interested in becoming a member, contact Steve Morse at 480-488-2800.  Visit www.KiwanisCarefree.org for more information about Kiwanis Club of Carefree.