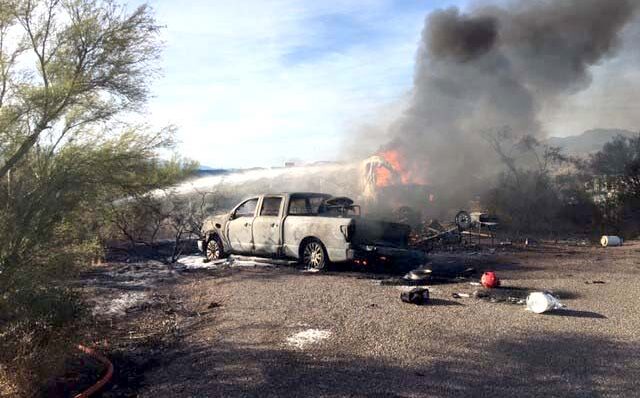 PHOENIX – Cane Loop campsite units 161-187 within Cholla Campground on the Tonto Basin Ranger District will remain closed thru May 8 following a vehicle and trailer fire in that area on May 4.
Fire specialists from the Tonto Basin Ranger District responded to reports of a pickup truck on fire shortly after 4:50 p.m. A generator in the back of the pickup caught fire and spread, ultimately consuming one acre of forest vegetation along with the pickup truck and two camping trailers.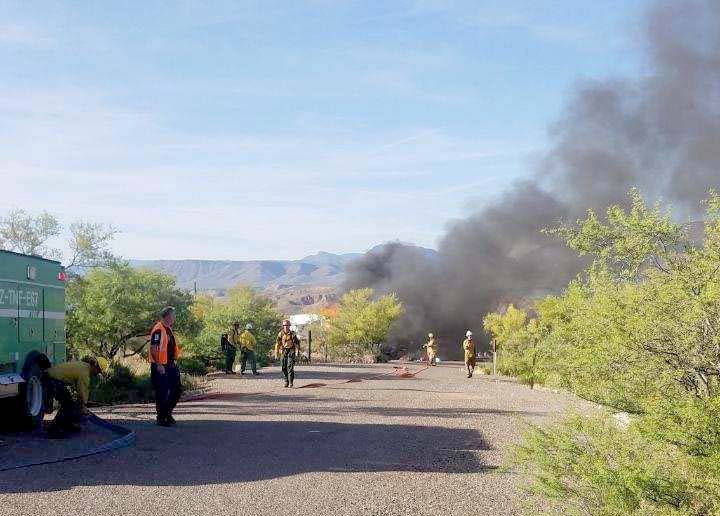 Together with visiting specialists from the San Bernardino and Coconino National Forests, forest personnel managed the wildland portion of the fire while representatives from the Tonto Basin Fire Department handled the burning truck and trailers. Fires were out by 8 p.m.
The Gila County Sheriff Department also was on scene and aided in the evacuation of approximately 25 campers within units 161-187.
According to Barry Johnson, Tonto Basin Ranger District assistant fire management officer, the Sheriff Department's presence was invaluable.
"While most campers within that section were accommodating and attempting to depart quickly, we did have a few campers who did not feel the scope of the fire warranted them leaving," Johnson said. "We closed the section because firefighter and public safety are the Forest Service's top priority.
"Fortunately, with the help of our cooperators, no one was injured during this incident," Johnson added.