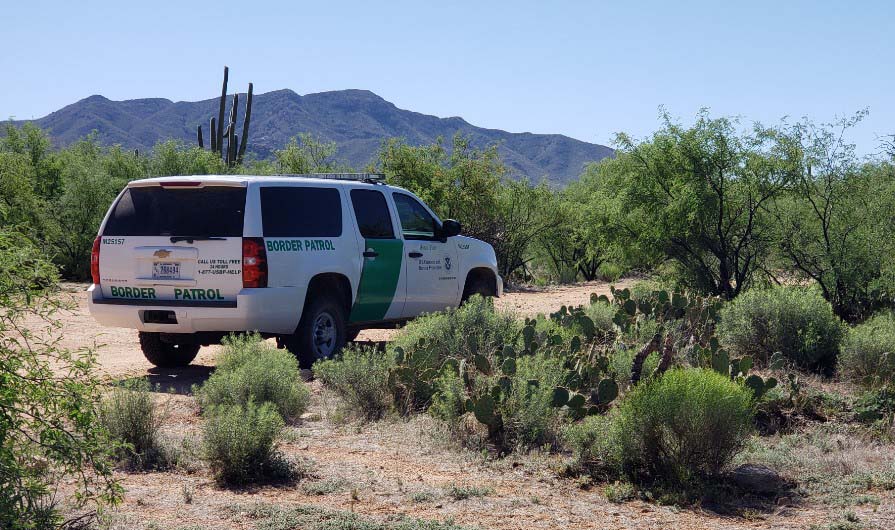 ( Editor's note: this is just a small sample of releases I receive all day, every day – a constant reminder of real life on the border. It's not political, it's factual. It's humanized. It happens here, in Arizona – and it's not going to end soon.)
Border Patrol Stops Two Smuggling Attempts Near Ajo
TUCSON – Ajo Station Border Patrol agents arrested three United States citizens attempting to smuggle eight Mexican nationals in two separate events on the Tohono O'odham nation over the weekend.
On Friday evening, Border Patrol agents stopped a sedan for an immigration inspection on Federal Route 1. During the inspection, the agent saw six individuals inside the vehicle, five of which were wearing camouflage. The five passengers were found to be illegally present in the United States. The driver, a United States citizen, was placed under arrest.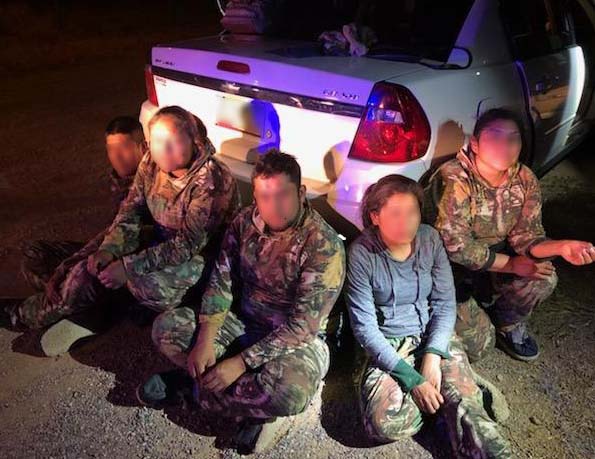 In a second incident on Sunday, Border Patrol agents conducted an immigration inspection during a vehicle stop on an SUV along Federal Route 1. Following a brief investigation, the agents found the driver and a passenger to be United States citizens attempting to smuggle three additional passengers, who were illegally present in the United States. The driver and passengers were placed under arrest.
All eight passengers were processed for immigration violations while the three United States citizens were charged with human smuggling.
U.S. Customs and Border Protection officials welcome assistance from the community. Individuals can report suspicious activity to the Border Patrol and remain anonymous by calling 1-877-872-7435 toll free. Reporting illicit activity could result in saving someone's life.
CBP Officers Make Major Marijuana Seizure at Port of San Luis
TUCSON – U.S. Customs and Border Protection, Office of Field Operations, officers arrested a Mexican national for an alleged attempt to smuggle nearly 2,000 pounds of marijuana through the Port of San Luis on Wednesday.
Officers referred a 26-year-old San Luis, Rio Colorado, Sonora, Mexico, for additional inspection of the tractor trailer as he attempted to enter the U.S. Wednesday afternoon. After a CBP narcotics detection canine alerted to a scent it was trained to detect coming from the trailer, which was empty at the time. The ensuing search led to the discovery of nearly 170 packages within the roof of the trailer that weighed more than 1,995 pounds, and have an estimated value of nearly $998,000.
Officers seized the drugs and the vehicle, while the subject was arrested and then turned over to U.S. Immigration and Customs Enforcement's Homeland Security Investigations.
Federal law allows officers to charge individuals by complaint, a method that allows the filing of charges for criminal activity without inferring guilt. An individual is presumed innocent unless and until competent evidence is presented to a jury that establishes guilt beyond a reasonable doubt.
CBP's Office of Field Operations is the primary organization within Homeland Security tasked with an anti-terrorism mission at our nation's ports. CBP officers screen all people, vehicles and goods entering the United States while facilitating the flow of legitimate trade and travel. Their mission also includes carrying out border-related duties, including narcotics interdiction, enforcing immigration and trade laws, and protecting the nation's food and agriculture industry from pests and diseases.
U.S. Border Patrol & Tohono O'odham PD Find Missing Child
TUCSON – Tucson Sector Border Patrol agents, working with Tohono O'odham Police Department, located a child reported missing south of Sells Thursday evening.
At approximately 7:30 p.m., a concerned mother flagged down Border Patrol agents from the Three Points Station and told them that her eight year-old child had been missing for several hours.
The agents along with officers from the Tohono O'odham Police Department, conducted an extensive search of the area, assisted by a helicopter supporting Border Patrol operations.
After an almost two hour search, the helicopter spotted a person south of the woman's residence and guided agents to the missing child, who was found in good health and returned to his mother.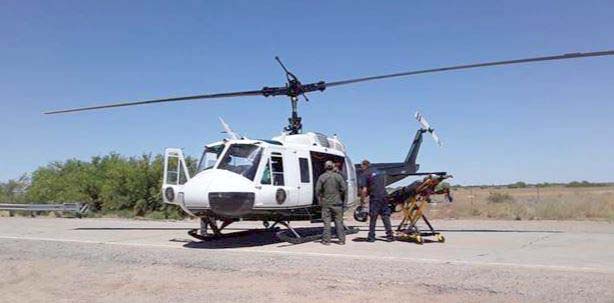 This incident highlights the valuable collaboration between federal, state, local, and tribal partners in the Tucson Sector where the safety and security of all border communities is paramount.
Multi-Agency Collaboration Leads To Arrest of 18 Illegal Aliens
TUCSON – Tucson Sector Border Patrol agents assigned to the Casa Grande Station assisted by a Pinal County helicopter crew apprehended a group of 18 Mexican and Central American nationals illegally present in the country northwest of Marana, Thursday morning.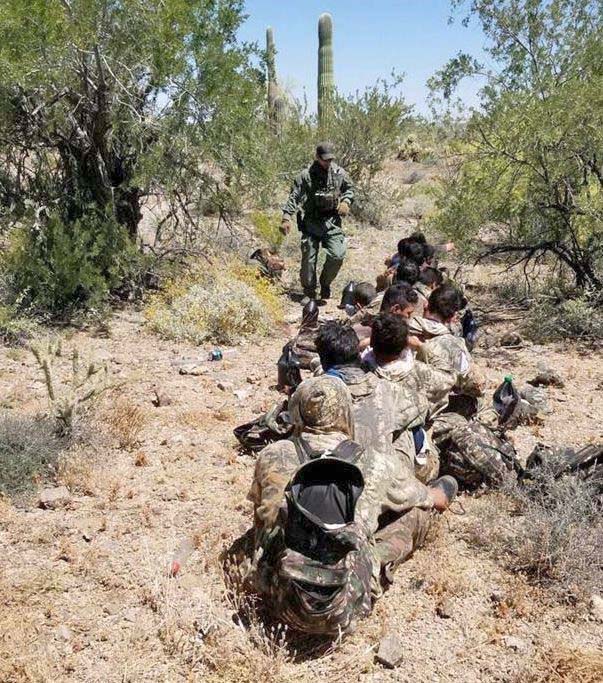 A Pinal County Sheriff's helicopter assisting border operations through Operation Stonegarden was alerted to the group's presence after migrants activated a remote surveillance sensor along a desert trail.
Following a brief aerial search, agents spotted the group and deployed from the aircraft while a second group of tactical unit agents on the ground assisted.
The group, consisting of six nationals from Guatemala, six from Honduras, three from El Salvador, and three from Mexico, was apprehended without incident.
During a post arrest medical evaluation of the group, a Border Patrol agent trained as an emergency medical technician found a man in the group medically distressed. After further evaluation, the EMT determined the man needed a higher level of care and arranged for an aerial extraction.
The Pinal Air 1 helicopter transported the man to an awaiting ambulance that took him to a local hospital.
The remainder of the group was transported to the Casa Grande Station and processed for immigration violations.
Collaboration between state, local, tribal, and federal law enforcement agencies has created a greater force against transnational criminal organizations in southern Arizona and made our communities safer.
Operation Stonegarden is a Department of Homeland Security program, managed by the Border Patrol, which grants funds to other law enforcement agencies to enhance and strengthen border security throughout the United States.
Busy Weekend for Border Patrol Rescue Operations
TUCSON – Tucson Sector Border Patrol agents responded to five 9-1-1 calls and two rescue beacon activations, locating 12 migrants lost in the desert southwest of Tucson over the weekend.
On Saturday, agents from the Ajo station responded to two separate rescue beacon activations in the Cabeza Prieta Wildlife Refuge, finding four Hondurans and one Mexican national illegally present in the country. Everyone appeared to be in good health and did not require any medical attention.
Later that afternoon, Casa Grande Station agents assisted by a Border Patrol Search Trauma and Rescue team responded to three separate 9-1-1 distress calls from migrants lost in the desert.
After extensive searches, agents were able to find all the respective callers, and several additional persons, who traveled with them. Five foreign nationals from Guatemala, Honduras, and Mexico, were taken into custody. An adult man in one of the groups required medical attention and was transported to local area hospital with non-life threating injuries.
On Sunday afternoon Three Points Station agents responded to two separate distress calls. The callers claimed to be lost in the desert for multiple days after crossing the border illegally. Although tired and frightened, both men were found in good health.
All foreign nationals taken into custody during the rescue efforts will be processed for immigration violations.
In the Tucson Sector's harsh desert environment, border security operations often turn into humanitarian rescue missions. Border Patrol officials encourage anyone in distress, or witnessing others in distress, to call 911 or activate a rescue beacon before a casualty occurs.