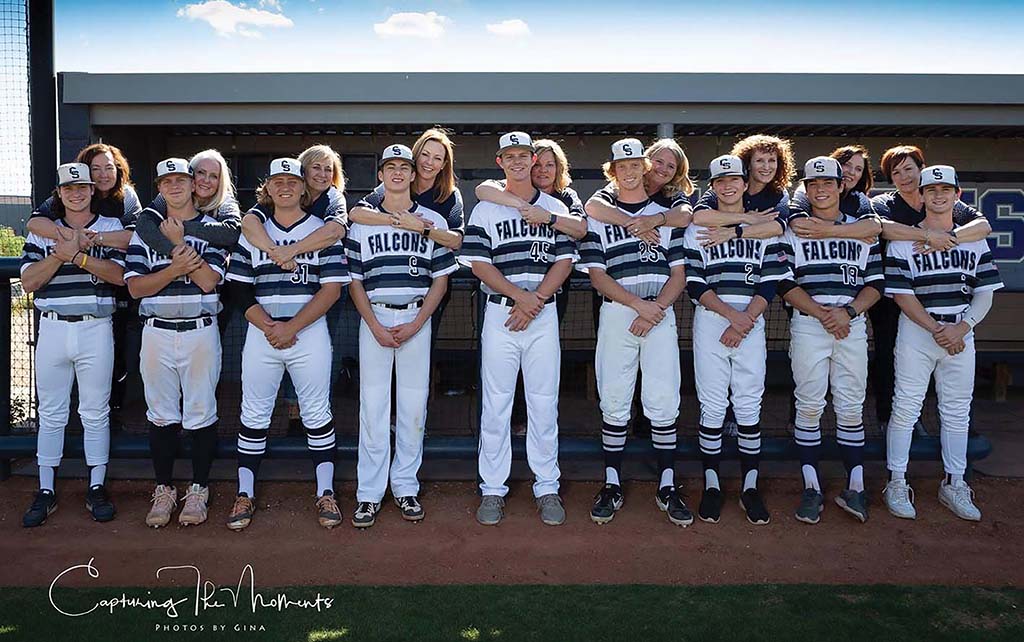 (Editor's note: please note this submission was made during postseason play and will be updated in our next print edition)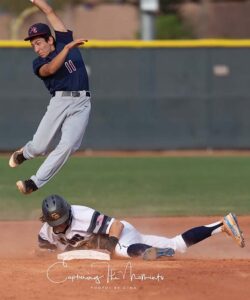 This season started out slow but the Falcons turned it around, winning their last 14 of 15 games. The team is led by a talented group of seniors Ty Mead, Peyton McGregor, Dylan Skov, Jack Bishop, Matt Hall, Matt Bohnart, Freddy Calorosa, Lance Stahl and Peter Waters. These guys have shown the hard work put into the season is paying off. In addition to the playoff run, a few of these seniors will be playing next year at the collegiate level. 3 seniors are under scholarship next year, Ty Mead Utah Valley, Peyton McGregor Univ of San Francisco and Matt Bohnart to South Mountain.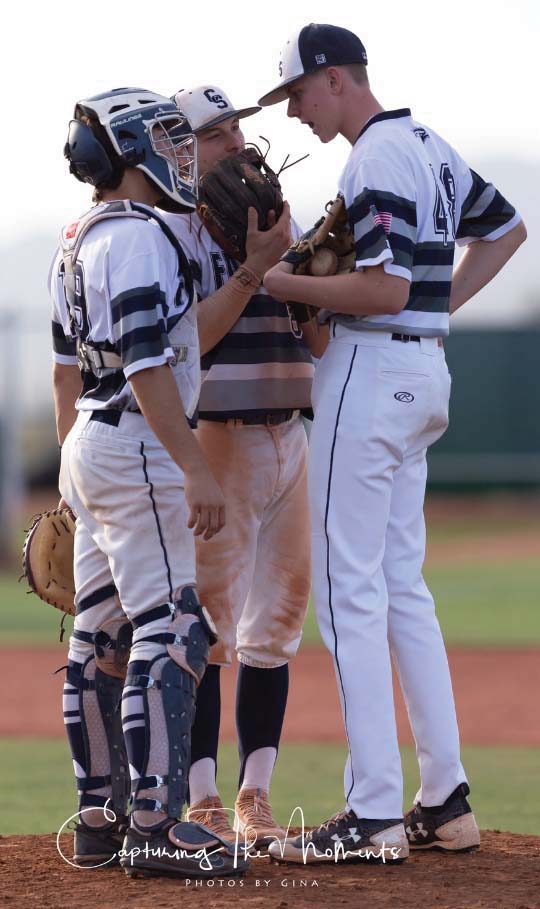 The team is hitting .302 batting Avg, .481 slugging % and a .408 OBP.  THey have hit over twenty homeruns as a team and Peyton McGregor has hit 12 of those putting him in second place in the country.  Ty Mead stands at 5, Matt Hall with 4, Matt Bohnart 3,Dylan Skov 2, Peter Waters 1. This team has found that if they can stay loose and have fun they're hard to beat!  These guys have played together or against since little league making this a special run deep into playoffs. I wish them the best of luck in winning state.