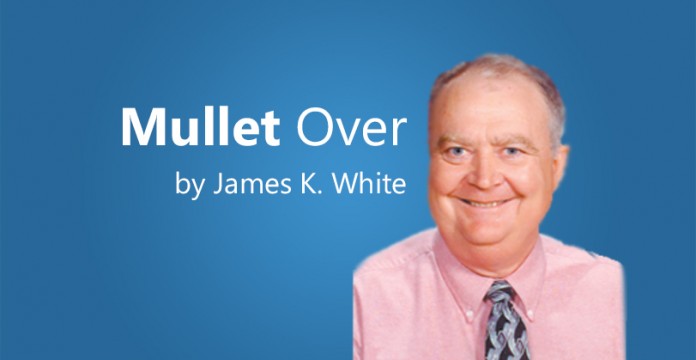 – One can seldom foretell when an inspiration might be about to occur. Roll-on deodorant was first marketed in America in 1952. Helen Barnet came up with the roll-on idea while observing how a ballpoint pen functioned. The MUM Co. quickly developed a salable pre-filled applicator and millions of the new MUM Roll-Ons were sold within a few months.
– Vodka can be made from beets, potatoes, barley, wheat, rye, corn as well as various other vegetables and grains. Vodka production involves fermentation, distillation and filtration. Is anyone craving some turnip or garlic vodka?
Potent potable vodka is thought to have originated in Russia, Poland, Finland or Sweden in the 15th century. Debates concerning vodka origin rage on. "Zhiznennaia voda" means "water of life" in Russian.
– Traditionally, many Hindu couples finalize their marriage vows by taking exactly seven steps around a ritual fire.
– If you are like many other phone-owners, you are weary of "robocalls." According to one monitoring agency, folks in America suffered an average of 1,517 robocalls per second during December of 2018. Is anything being done to end this plague?
– Some of our readers crave the wild side of life. For those thrill seekers, I offer the annual BugFest of Raleigh, North Carolina. Held each September, it is believed to be the world's largest single-day festival featuring insects. Events highlighting the feats of honey bees, fleas, crickets, cockroaches and ants are showcased. Although not insects, spiders and centipedes, etc. are also on display. Specialty foods for humans such as mealy worm quiche, buggy chip-dip and 3-beetle salad are typical of available culinary delights. FYI: This year's gala is scheduled for September 21, 9am – 7pm. Be there or be square. B-z-z-z-z-z.
– Do you realize that the country of Ecuador was named after an imaginary line?
– Arizona has the most populous capital city of any state in The Union. Phoenix is home to more than 1.8 million citizens. Metropolitan Austin, Texas is second in that population list.
– I recently used the internet to determine which pickles were deemed to be "best tasting" by self-declared experts. Defining "expert" was a problem I never did solve. Nonetheless, dills are by far the most popular pickle in our nation. Ranked by taste, the brand ranked number one (I shan't publish the vendor's name) cost $8 per quart. Dill P's served at my old school cafeteria likely cost about $8 per barrel (big barrel). The prevailing rumor was that those particular cucumber delicacies were leftover Korean War surplus. They seemed much older than that to me.
The commercial dills that ranked number two are sold nationally as a house-brand at $1.99 per quart. My maternal grandma canned some mighty fine Senfgurken every summer for decades. I wish I had a fresh Senfgurken right now. Have a remarkable day.
James White is a retired mathematics teacher who enjoys sharing fascinating trivia. He can be reached at jkwhite46@gmail.com.