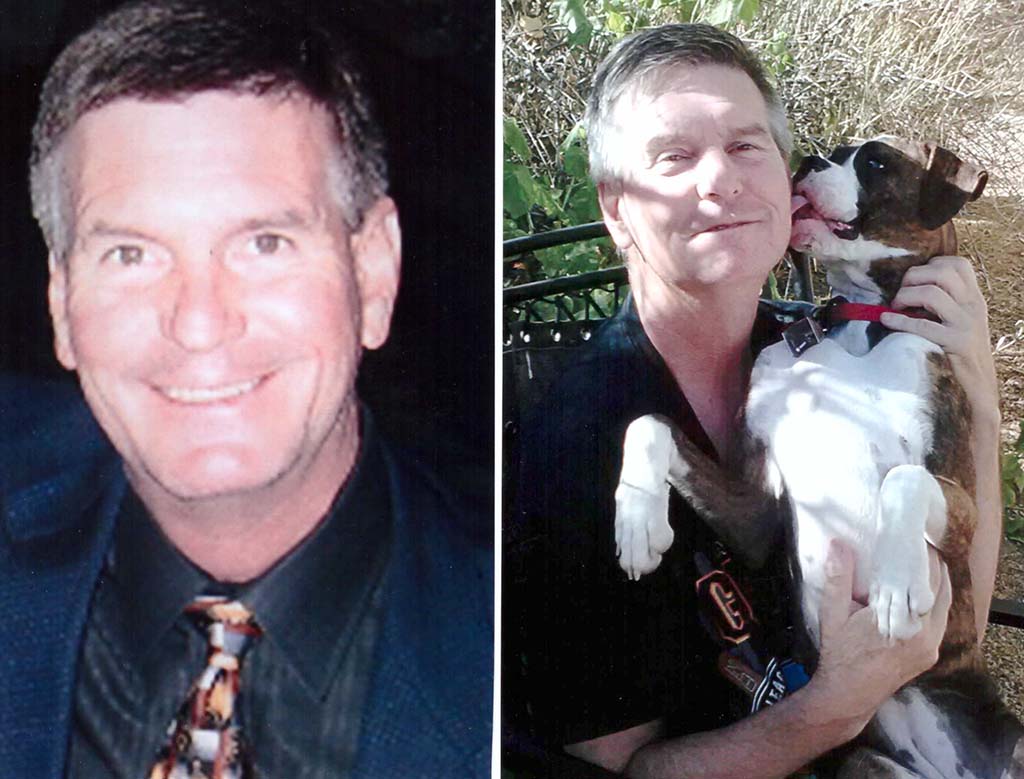 Dr. Smokey Marvelle, 66, died peacefully at Hospice of the Valley after a long battle with heart disease and severe arthritis on Monday, April 15, 2019.
Dr. Smokey earned his Veterinary degree in 1981 from Colorado State University. He moved to Phoenix as a new graduate and newlywed to Tracy, also a Veterinarian, in 1981. He first practiced at Maryvale Animal Hospital in Glendale. Dr. Smokey was an avid golfer and he soon discovered the beauty of Cave Creek and surrounding area as he played the local courses. He knew he wanted to live and practice here.
He founded Desert Forest Animal Hospital in 1984, the first full time small animal veterinary hospital in the area. He and Tracy practiced together until his retirement in 2005 due to disability. Dr. Smokey loved pets and people. When he was no longer able to practice he sorely missed those relationships that had developed through the years.
Dr. Smokey was also an avid baseball fan. He scouted professionally for both the San Francisco Giants and the San Diego Padres under the legendary scout Gene Thompson.
He is survived by his wife Tracy Marvelle and his brother Chris Marvelle. In lieu of flowers please make a donation to your favorite animal rescue organization in his memory. A gathering will be held to share memories and celebrate his life. Details, when scheduled, will be posted on the Desert Forest Animal Hospital Facebook page. Visit www.facebook.com/myvetdfah.