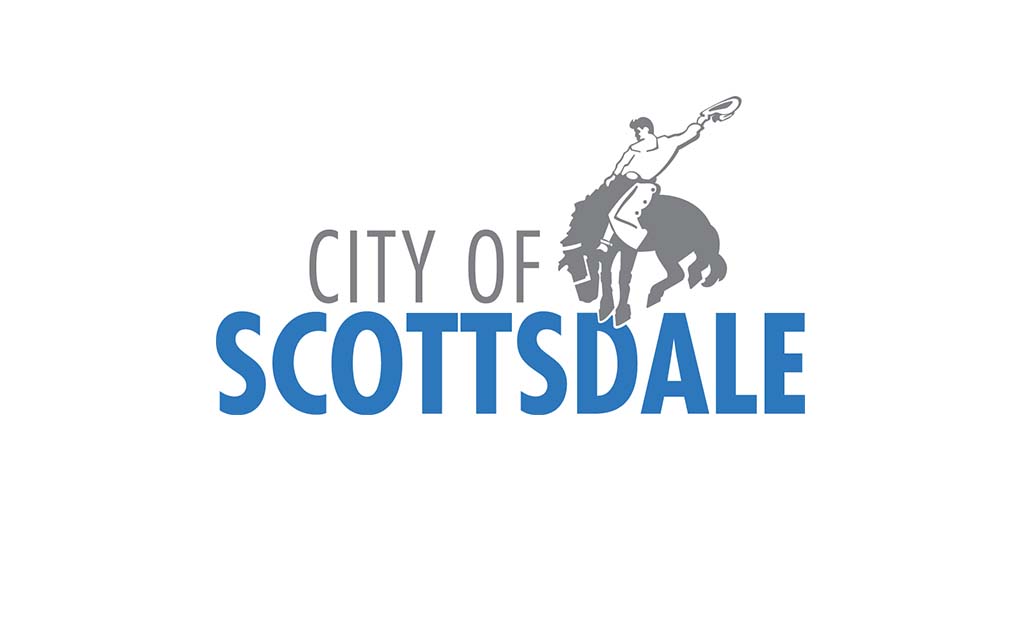 McCormick-Stillman Railroad Park's concert series continues in May. Enjoy a variety of local bands from 7:30 to 9 p.m. Sundays, April 28 – June 30, at the park. Bring a blanket, chairs and snacks – or buy munchies on-site. Train and carousel tickets are $2 each with kids younger than 2 riding free with a paying adult. TheRailroadPark.com
Find out what robots are doing on Mars. Planetary Scientist Tanya Harrison will provide an update on what robots are up to on the Red Planet with NASA, the Insight Lander probe landing and more. The free program takes place from 6 to 7 p.m. Wednesday, May 1, at the Civic Center Library. ScottsdaleLibrary.org
Plug into Electronics Recycling Collection Day May 4. Scottsdale residents can recycle unwanted electronics from 7:30 a.m. to 2 p.m. Saturday, May 4, at the city's Corporation Yard, 9191 E. San Salvador. Items accepted include computer, office and entertainment equipment. ScottsdaleAZ.gov, search "electronics recycling"
Protect your identity by attending "Shred It" event, May 4. Bring your personal and/or commercial documents to the "Shred It" event from 7 to 10 a.m. Saturday, May 4, in the Walmart parking lot, 15355 N. Northsight Blvd. Cost is $4 per box. ScottsdaleAZ.gov, search "shred"
Paiute Park hosts "Picnic in the Park," May 4. This free event features games, live entertainment, city information and food for sale. It runs from 5 to 8 p.m. Saturday, May 4, at the park, 3210 N. 66th St. ScottsdaleAZ.gov, search "Paiute Picnic"
May the 4th be with "Choo" – attend movie night at the railroad park, May 4. The Force will be strong at the McCormick-Stillman Railroad Park as we celebrate all things Star Wars. Our train-themed twist on the popular Star Wars Day event will feature concessions, photo opportunities with Star Wars characters and lots of intergalactic activities. The free event starts at 5 p.m., with "The Last Jedi" movie starting at 7 p.m. TheRailroadPark.com
Senior centers host pair of Mother's Day celebrations, May 9 and 10. The senior centers are celebrating Scottsdale's marvelous mothers with a pair of luncheons: 12:30 p.m., Thursday, May 9, at Via Linda Senior Center; and 1 p.m. Friday, May 10, at Granite Reef Senior Center. Space is limited and registration is required. Call Via Linda at 480-312-5810; or Granite Reef at 480-312-1700.
Stamp out hunger May 11. Help restock Scottsdale's Vista del Camino Food Bank by participating in the National Association of Letter Carriers' Stamp Out Hunger Food Drive. Place nonperishable food items near your mailbox Saturday, May 11, and your letter carrier will pick it up and deliver it to food banks. Facebook.com/StampOutHunger
Attend free Scottsdale Philharmonic concert May 19. Hear a professional symphony orchestra concert at 4 p.m. Sunday, May 19, at Scottsdale Bible Church, 7601 E. Shea Blvd. The group receives support through the city's Community Event Funding Program. ScottsdaleAZ.gov, search "events"
Most city offices closed May 27 for Memorial Day. Although most city offices will be closed Monday, May 27, for Memorial Day, the city will still pick up your trash. Simply place your container in the usual collection spot by 5 a.m. the morning of collection or the evening before. ScottsdaleAZ.gov, search "holiday collection schedule"
We're adjusting tennis center hours to accommodate for the heat starting May 28. Hours at both Scottsdale Ranch and Indian School Park tennis centers will run 6:30 to 10:30 a.m. and 5:30 to 9 p.m. ScottsdaleAZ.gov, search "tennis"
Donate items for senior centers' "Beat the Heat" program. Contribute new reusable water bottles, nutritional supplement drinks, bottled water, small healthy snack items, unused personal hygiene items, stamps and grocery store gift cards. Drop donations to the Via Linda Senior Center by early June. ScottsdaleAZ.gov, search "Beat the Heat"
Temperatures are rising – obey hiking and hydration rules. Play it safe when hiking: Take a buddy. Hydrate the day before you go. Bring plenty of water and your phone. Tell friends and family where you are heading and when you plan on returning. ScottsdaleAZ.gov, search "preserve"
Police Department offers free residential and commercial security surveys. A member of the Crime Prevention Unit will come to your home or business and suggest ways to make your property a less desirable target to criminals. Schedule an appointment by calling 480-312-5000.
Help residents in need through Scottsdale Cares. Simply pay the "grand total" on your monthly city utility bill and a dollar will go toward Scottsdale Cares, the city's voluntary utility bill donation program. One hundred percent of the proceeds are distributed to nonprofits that help thousands of neighbors in need. ScottsdaleAZ.gov, search "Scottsdale Cares"
City processes passport applications. We can help you on a first-come, first-served basis. Find out what you need and where you need to go. ScottsdaleAZ.gov, search "passports"
Is your irrigation system ready for summer? Take a walk around your yard while the irrigation system runs and do a mini irrigation check. Keeping your irrigation system in good working condition will help keep your overall water use down. Use Scottsdale Water's handy checklist to guide you through a mini-irrigation efficiency check. ScottsdaleAZ.gov, search "mini-irrigation check"
"Water – Use It Wisely" website offers conservation tips. As temps rise, so does your outdoor water use, which can almost double in the summer. In Scottsdale, 65 percent of residential water is used outdoors, so it makes sense to water your landscape efficiently and thoroughly. Bermuda grass should be watered about once every four days. Also, irrigate long enough to reach the roots, about three-quarters of an inch. WaterUseItWisely.com
Outdoor watering tip for May – adjust those sprinklers. This May, adjust your landscape sprinkler or clock to reflect the summer rains and monsoon. Remember to stop a watering cycle if it rains a half-inch or more. Check your controller's settings after a power outage. WaterUseItWisely.com
Is your toilet running? Then you'd better catch it! Jokes aside, toilet leaks are the most common indoor leak. To find this sneaky, sometimes silent leak, place a few drops of food coloring in the tank and wait 15 minutes. If color appears in the bowl, you have a leak. Learn more by reading "Find & Fix Leaks that are Draining your Budget." ScottsdaleAZ.gov, search "water publications"
Cool down this May at one of the city's public pools. Cactus, Eldorado and McDowell Mountain Ranch aquatic centers will be open various times on weekends in May, and on Memorial Day. Each facility offers unique pool amenities – check all of them out! ScottsdaleAZ.gov, search "aquatics"
Scottsdale has public fitness centers in all aquatic facilities. Are you looking for an economical way to get fit? Scottsdale has fitness centers at all our aquatic centers and other facilities. ScottsdaleAZ.gov, search "fitness centers"
Host a cool birthday party at city pool. Book your child's (or your own!) birthday celebration at McDowell Mountain Ranch or Eldorado pools. Various packages are available. ScottsdaleAZ.gov, search "birthday party"
Lockboxes available for senior safety. Lockboxes for seniors allow police or firefighters to gain entry to a home without breaking in if the resident is unable to get to the door in an emergency. The Scottsdale Area Association of Realtors, Scottsdale Police and Fire departments and Maricopa County Sheriff's Office offer free emergency lockboxes for seniors and others with special needs whose annual income is less than $25,000. There is a $25 charge for others. ScottsdaleAZ.gov, search "lockboxes"
May is Stroke Awareness Month. The signs are "FAST" to learn. F is for face – Have the person smile. If one side of the face droops call 911 immediately; A is for arms – Ask the person to raise both arms. If one arm drifts downward, call 911 immediately; S is for speech – Ask the person to repeat a simple phrase. If the speech is slurred or strange, call 911 immediately; T is for time – Get help immediately. StrokeAssociation.org